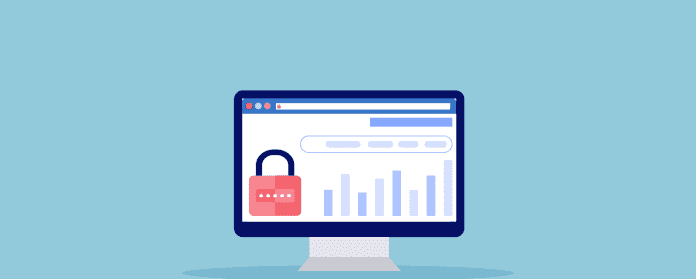 Last Updated on July 31, 2022 by rida
Websites are critical to your business. It has many perks. But it also has a downside. One of the downsides of a website is that it can get hacked.
A hacked website not only results in a monetary loss. It also reduces traffic and your brand's reliability.
Fortunately, there are ways through which you can save your site from falling prey to cybersecurity attacks. You don't have to be a technology expert to implement these steps. Most of the time, the hosting company you selected would take care of it. Let's get started:
Get a SSL Certificate
SSL stands for Secure Sockets Layer. By adding a SSL certificate, you can add an extra security layer to your website. Websites that open with https in the address bar already have SSL certificates attached to their domain names.
This certificate encodes the information between the web and users. Google also prefers it over those that don't have it in search engines.
It is especially recommended for eCommerce sites that accept online payments due to the transfer of sensitive data such as credit cards, name , address etc.
Many web hosting companies in Pakistan including ServerSea Hosting also offer a free SSL Certificate under their hosting plan.
To save your website from attack, you need strong SSL encryption that can avert cyber culprits away. SSL certificates can be of many types and available at huge discounts like cost-effective single domain, multi domain SSL, EV SSL certificate, and low cost or cheap wildcard SSL. A website holder can choose any SSL and install it on the server to secure the website.
2. Use Anti-Malware Software
It may sound complicated to most web masters but an anti malware software is like any other software that works against viruses and malwares to protect websites.
Different Anti-malware software have free and paid plans. Bitdefender Antivirus is free whereas SiteLock is paid. These tools help you to secure your site according to your requirements and budget.
Many web hosting providers such as ServerSea Hosting include anti-malware software in our shared hosting plan.
3. Use a Strong Password
This may sound like an ordinary thing, but Passwords are incredibly important. It is quite easy to undermine the security a strong password gives to a website. After all, it's the last blockade between your website and a hacker.
You can set a strong password to enhance your website security. It is very easy to change your password. Just work around special characters, alphabets and numbers to generate solid and uncrackable passwords.
4. Update Your Website Regularly
We're not talking about posting the latest gossip, or keeping your visitors in the loop with your newest product. This is about the importance of keeping your website's software up to date.
You need to keep your website software up to date. Always use the latest available version of the CMS be it WordPress, Magento, Shopify or PHP. Especially in case of a WordPress website, otherwise it becomes vulnerable to hackers and other types of malicious cyber attacks.
You can turn on auto update in the settings for a WordPress site to get it done whenever the update comes.
5. Beware of Phishing Emails
About 92.4% of the malware can enter your site through email. This makes emails the strongly used network for attacking sites. To prevent anything unusual from happening to your site, you should carefully examine your inbox and not click anything that has a suspicious look. Don't share your personal information such as phone or address in email that are unknown.
6. Always Keep a Backup
Don't forget to maintain regular backups of your website. This helps to restore it in case of any emergency, be it hacking or something else. Check for the backup storage for saving your website files, media and content. Aim for weekly backups so you are not left with an outdated website version if security is breached.
Many hosting providers including ServerSea Hosting also include regular backups as part of their web hosting plan.
Read more: Download Anti-Malware or Spyware Software For Computer