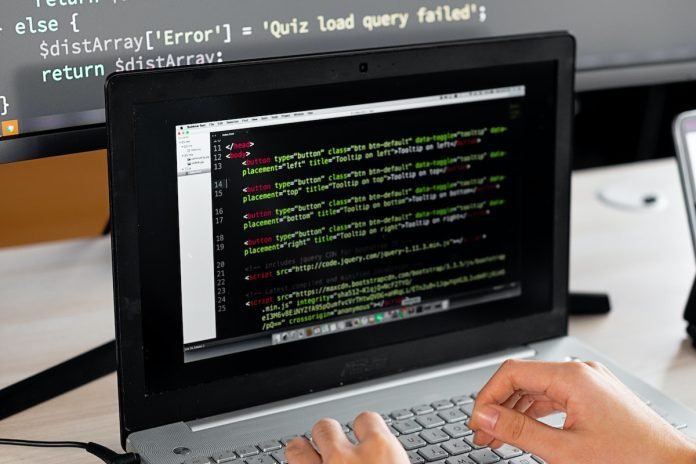 Last Updated on October 24, 2022 by
We spend a lot of time on our devices because we enjoy having fun with them and want to maximize that potential. On the other hand, what if we were able to enjoy ourselves while picking up some valuable skills at the same time? The process of teaching others how to coding does not have to be laborious and challenging. The most recent mobile app developments are finding innovative new methods to make the experience engaging and enjoyable. Learning via them is more easily adapted to a larger population.
These five mobile applications can help you become more proficient in coding while providing you with opportunities to have fun and gain additional certifications. Check out these coding apps, which are appropriate for both beginner and experienced programmers.
Codeacademy
It is without a doubt the case that Codecademy is best apps to learn programming and widely used online educational platforms for programming. While most of Codecademy's popularity stems from its online courses, the company has just released a sophisticated mobile app for iOS and Android. Students could study topics associated with programming languages such as HTML, CSS, Python, and JavaScript by using the "Codecademy Go" app on their mobile devices.
Unfortunately, it is not recommended that you utilize Codecademy Go on its own as a standalone application. The creators of Codecademy Go never intended for it to be used independently of the online app. Codecademy Go is like a portable "study guide" that can assist you in keeping up to date on fundamentals whenever and wherever you need it.
Please note that when using the Codecademy Go app, users may only access one workout per day while using the free option. You'll need to pay up some cash for the Codecademy Pro software if you want to take your interest in programming more seriously.
Enki app
The best apps to learn programming, Enki is comfortable and intuitive. The Enki app allows you to choose the classes that most pique your interest so that you may get the most out of your educational experience. You also can choose the depth of the material covered in each course. The Enki app provides one-of-a-kind training in various programming languages and platforms, including Docker, React, MongoDB, Airtable, Zapier, and Webflow. All of your needs will be met by the course materials. This software provides the additional capability of setting daily objectives for your programming education and maintaining a record of your progress.
A seven-day trial period is available for the premium plan and the free trial currently being offered. The Enki app may be downloaded from the Play Store on Android smartphones and the App Store on iOS devices. Both stores are located in the respective operating system's respective app directories.
More than one million people have downloaded the Enki app from the Google Play store. The free trial version of the app provides access to a far larger collection of material than the available applications. If you want to increase your understanding of high-level programming ideas, here is the place to look.
EdX
Imagine attending prestigious educational institutions like MIT and Harvard to take computer science and data science courses there. You do not need to use your imagination in this day and age. EdX, a market leader in the provision of online education, now provides more than 2,000 university-level classes to students all over the world. If you want a verified certificate, even if many online courses provide free access to the course material, you will need to pay a fee. Students who cannot pay the full price are eligible for a 90% reduction.
EdX provides courses for students at all levels of education, including those at the undergraduate, graduate, postgraduate, and doctorate levels. Before enrolling in a specific class, prospective students have the opportunity to review the course syllabus. After each module, you will be tested on what you have learned. In addition, you will have a final examination after the course. In addition to a web app, the EdX mobile applications can be downloaded for use on mobile devices running either iOS or Android.
SoloLearn
SoloLearn is also an excellent choise for app to study programming. I've been able to master many programming languages over the course of three years. The application is not only compatible with mobile devices running iOS and Android, but it also has a web app, allowing users to study coding even when they are not at their computers. To get started with SoloLearn classes, previous experience with coding is not required.
SoloLearn provides its customers with access to a wide range of tools, including classes, discussion forums, coding platforms, and an environment where users may compete. In the supplied course, there is a test after each session. The information is organized into chapters for your convenience. If you know the topic, you can bypass a chapter and take the quiz beforehand. You will be able to write and execute programs written in Java, Python, C++, C#, C, Web (HTML, CSS, and JavaScript), Kotlin, Swift, Ruby, and PHP with the assistance of this coding platform.
You can also compete against others using your knowledge of these languages by taking quizzes. On SoloLearn's activity stream, which operates in a similar way to that of Facebook, users can see one another's actions and posts that have been posted. In addition to providing a free trial, the app also provides the option to subscribe monthly or yearly. You will access the vast majority of the amazing features if you take advantage of the free trial.
Apart from that if you want to know about Online Coding Class for Students from Grade 7 to 9 then please visit our Technology page