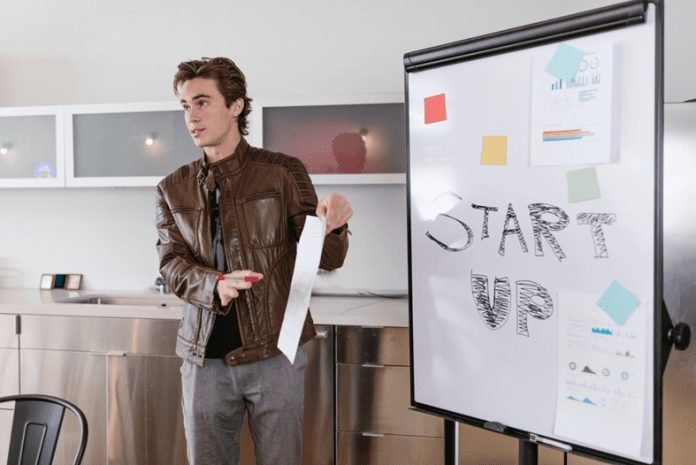 Last Updated on December 10, 2021 by azamqasim
Everyone can become a business owner with an idea and some money. But it requires a lot more to ensure success. Most new startups fail because entrepreneurs lack some expertise despite being passionate. For example, data from the Bureau of Labor Statistics suggest poor financial management accounts for the death of more than 50 percent of startups within their first year. Knowing how to manage money is thus one of several crucial business skills.
Starting a company requires much more than capital, a team of professionals, and a plan. One may feel like they have got everything sorted when they invest their money. But little do they know it'll take them nowhere unless they have a few crucial valuable skills under their belt. We've listed a few skills and traits below if you're interested to know.
1.Managerial skills
Effective management empowers business owners to manage resources, including money and people. Skills such as project and time management enable business owners to get work done on time. These skills are crucial to streamline routine business operations and ensure good resource allocation and ROI in the long run. Although not every business owner graduates with a business degree, earning a higher education can help you hone this broad skill set. Several educational institutions now offer an online MBA program designed to create a flexible learning schedule. Pursuing such a qualification can help entrepreneurs upskill while managing their business. According to the GMAC research team, 85% of business school alumni entrepreneurs founded their own companies.
2.Confidence
To become a successful businessperson, you have to believe in yourself. Having confidence means knowing your worth and trusting your instincts. A successful entrepreneur should be confident, persistent, and determined to overcome any obstacles on the road to success. Running a business is not a sprint race but a marathon where you sacrifice your time, money, and strength to succeed. You have to be determined to face all your problems head-on in a competitive digital landscape.
3.Risk management
Risk management is a crucial skill every business owner must possess. It allows you to assess risk and the potential losses you will incur if the company goes down. This skill will also come in handy when evaluating future business projects and investments. If you ignore red flags, chances are you will be unable to handle adversities once they hit your way. Therefore, as much as taking risks is necessary for a business to grow, assessing the potential damages goes a long way in preventing financial losses for your business. Consider developing a contingency plan for extreme situations.
4. Motivation
If you lack motivation, you're unlikely to take your business to the next level. Even if you have a good idea, the only way to know whether it has the potential to succeed is to try it out. And that can only be true if you are motivated enough to get off the couch. The will to succeed, coupled with good managerial and leadership skills, makes a successful businessperson. According to a survey by Guidant Financial, 55% of successful business owners agree that the motivation to launch their company was the idea of being their own boss. Ask yourself- what motivates you?
5. Tech skills
In an age where technology drives change, being tech-savvy can make all the difference between success and failure. Most businesses are embracing digitalization and automation. AI, the cloud, software, chatbots, and other automated tools make work more efficient in today's business environment. These tools are essential for a business to retain its competitive advantage in a dynamic business environment. Hence, having a few tech-related skills under the belt is a no-brainer for entrepreneurs. These skills include programming languages, software proficiency, data analysis, etc. For those interested, you can learn or hone these by taking short courses or degrees online.
6. Team-building skills
Team-building relies on good communication skills, self-leadership, and clarity of goals and objectives. Take care of your team, and they will care for your business. According to McKinsey's research, 97% of employees believe a lack of structure within a team hinders the outcome of a task. Team-building helps your business achieve goals faster and promotes healthy competition among employees. Therefore, hone your soft skills to lead and manage better teams.
Conclusion
A skilled business owner is the backbone of their startup and a crucial asset for its success. They are motivated to succeed, and they won't shy away from investing in improvements for their business. Successful business owners also keep an eye on their finances, are resilient throughout adversity. Whether you are a newbie or have been running your business for a few years, you can increase your chances of growth by honing a few skills. The skills and traits listed above are a few from a long list to help you in your journey. If you possess these traits already, you're on the right path. But if you're lacking, it's never too late to acquire some.