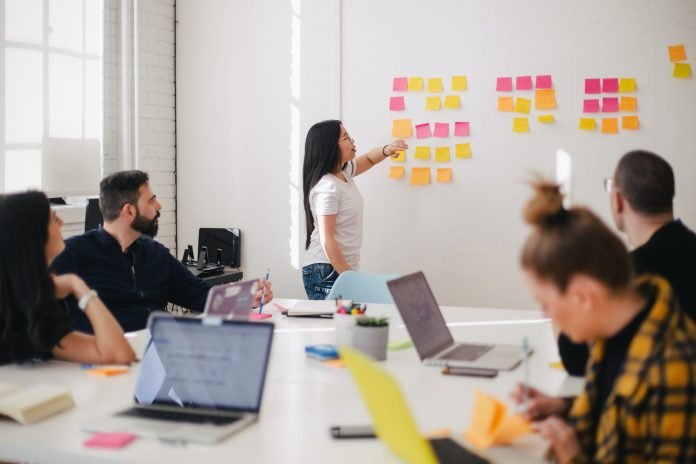 Last Updated on September 21, 2022 by
Online credibility is everything. It makes people want to follow you and subscribe to your blog, buy from you, or choose you as a referral. We all want more success on the internet, and one way to create it is by building your online credibility. Building your online credibility is important if you want to succeed on the internet. But how do you build your credibility from scratch? What are the best practices for leveraging your social media and blog? Here are some ways to establish your digital reputation and create a new version of yourself online.
Blog Often
Blogging is another way to help build your reputation. It's a great way to share your thoughts with the world and add value to people's lives. While your blog can be anything, most bloggers stick to posting on topics such as entrepreneurship, marketing, and fashion. This is what you want to do too. You want to be a source of reliable information and inspiration for your audience. Besides, building credibility and updating content often answers the question of how to improve SEO ranking. Therefore, always keep a fresh and timely blog posting that connects with your audience.
Third-Party Awards
Some products and services are awarded to the ones who do best in a particular category. These awards and certifications act as a gauging tool for gauging your online credibility and helping you achieve your goals. Choose the award/ certificate that has the greatest weight among the many similar ones. Online marketing isn't easy, but the awards will give you a head start and motivate you to continue putting in the effort. However, suppose you are already within your business and do not have an award that correlates to your business. In that case, you can still receive the award you are looking for by getting referrals and winning more customers.
Practice What You Preach
If you're a genuine person and a content writer, practice what you preach. It's not enough to get words down on paper and pretend to have the answers. Put those words into action. Take those words and post them on your blog. Then be transparent and answer some questions from your readers. Be brutally honest.
Engage With Your Brand Ambassadors
When you attempt to engage with your brand ambassadors (or other people who have used your products), it helps establish your credibility. If you can build relationships with people who have already put trust in you and use your products, you will build credibility organically. If people trust you, then they will buy from you. It's that simple. If you treat your brand ambassadors well, they will become your brand ambassadors.
Offer Promotions and Discounts
Promoting your products is a great way to establish your credibility because you are showing the people who use your product that you have a steady stream of reliable, useful, and high-quality products to offer. You can also give people a coupon or discount code to use for free if they want to buy your products.
On-Site Customer Reviews
One of the best things about the internet is getting user reviews and customer comments on almost every product or service. This creates a place where people can share their experiences with products. In the absence of excellent customer service, a review page can often provide much-needed reassurance to the potential customer. If you're using the online store, you should also add this information to your site.
Keep Things Consistent
When you have a digital reputation, you need to show consistency. Otherwise, people will associate you with anything and not take you seriously. If you aren't consistent with what you say and do, you will never build credibility, and you'll never succeed. With good consistency, you can increase your credibility and transform yourself.
There are many reasons building your online reputation is important. It will improve your sales, get more traffic to your website, and boost your credibility. But the most important reason is that people like to do business with people they like. And by giving people a reason to like you, you can build trust and confidence in them. This is the best thing you can do to increase your success in building your online presence. But first, establish your online credibility.