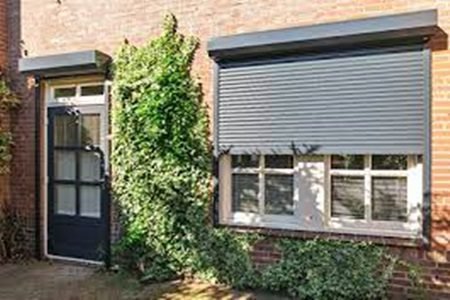 Last Updated on March 15, 2022 by
Roller shutter doors and windows are a wonderful method to protect your property from rain and wind, whether it's your house or your company. Furthermore, placing a shutter in front of a window protects the window against attempted robbery and vandalism.
Roller shutters may be utilised for a variety of purposes, including garage doors, schools, jails, trucks, kitchens, and warehouses. Local governments in some countries may be able to subsidise roller shutters as part of security benefit packages.Roller shutters are especially useful in areas where bad weather is common, since they may shield windows from probable hail damage and give another layer of heat insulation. There are a lot of security shutters in Melbourne service providers that help in making you live with a peaceful mind. Let's have a look at the benefits that one can enjoy with these shutters:
Security and Safety
Secure roller shutters that provide intruder security are tough to open from the outside and are not readily broken. They work as a deterrent and are an important part of any security system. You may make them your own by adding more locks and bolts. We also have wifi-enabled shutters that you may control from anywhere in the world with your smartphone.
Insulation and temperature control
Exterior roller shutters also offer great insulation and temperature control, keeping your home cool in the summer and warm in the winter. Our products are specifically designed to minimise heat and manage air movement.
Protection against the elements
They provide weather protection as well as temperature management and insulation by sheltering you from winds of up to 100 km/h without rattling you. They can also resist hailstorms and strong rain, and they're designed to divert any debris, such as branches, away from your windows, preventing damage.
Conserve power
One of the main worries of property owners is lowering energy expenses, which appear to skyrocket when electricity is not used properly. Installing our aluminium shutters can help you save up to 60% on energy costs.
Controlling light and privacy
Roller shutters allow you to manage the amount of light that enters your house while also adding seclusion at your leisure. We also have items that can be controlled using a remote control.
Noise Abatement
You may reduce stress levels by installing residential roller shutters, which also have the added benefit of filtering out up to 50% of outside noise and bustle. You may entertain visitors till late at night without worrying about your neighbours complaining about too much noise because it works both ways.
Simple to clean and maintain
Because they do not require special care or maintenance, you may simply clean them with a soft cotton towel.
Protection against adverse weather conditions
If you're having trouble protecting your stuff from the elements, roller shutters are the way to go. Because these will provide you with the most protection from heavy rain, strong winds, and snowfall.
Controlling the amount of light that enters the room
Roller shutters are also useful for controlling the amount of light in your space. With the aid of a remote or an electric switch, you may place them where you find adequate light.
Conclusion
You should consider installing roller shutters for windows and doors in your home or at the workplace if you want to keep the heat out in the summer, save money, and secure your property for safety.
Read More: Why Your Home Needs Exterior Shutters?