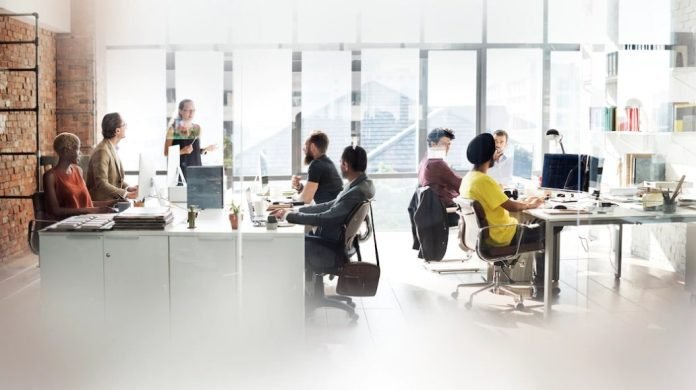 Last Updated on October 11, 2022 by
If you're like most people, you're probably looking for ways to increase your living or office space without having to move. Flexspaces are a great way to do just that! They offer a variety of benefits that can make your life easier and more productive. In this blog post, we will discuss what flexspaces are and how they can benefit you. We'll also provide tips on how to find the right provider and get the best deal on a flexspace that meets your needs.
Flexspaces are rapidly growing in popularity
Flexspaces are trending in Australia as people look for innovative new ways to work outside of the typical office environment or traditional business hours. Some of the most notable benefits of Flexspaces include:
Increased Flexibility: Flexspaces offer increased flexibility when it comes to working hours and living arrangements. You can often choose your own hours and work from home if you need to.
Cost Savings: Flexspaces can also save you money on office space rental or mortgage payments. You can often find flexspaces that are more affordable than traditional office space.
Improved Productivity: Flexspaces have been shown to improve productivity by providing a more relaxed and comfortable working environment. This can lead to better work/life balance and less stress.
Enhanced Collaboration: Flexspaces also offer enhanced collaboration opportunities. You can often find coworking spaces that allow you to network and collaborate with other professionals in your field.
What are the key things to keep in mind when choosing a flexspace provider or developer?
First, you'll need to determine if a flexspace is the right fit for you and your needs. Second, you'll need to find a reputable provider or developer who can offer you a quality space at an affordable price. And finally, you'll want to make sure that the flexspace you choose meets all of your needs and requirements.
How much does a flexspace typically cost, and what are some tips for finding affordable options that fit your budget and lifestyle?
The cost of a flexspace will vary depending on the size, location, and amenities that are included. However, you can often find flexspaces that are more affordable than traditional office space. To find the best deals, we recommend searching online listings or contacting a Flexspace provider directly. As Flexspaces are trending in Australia, you're likely to find one near you.
Read More: How Mood Boards Can Improve Your Productivity
Read more interesting articles at Readesh