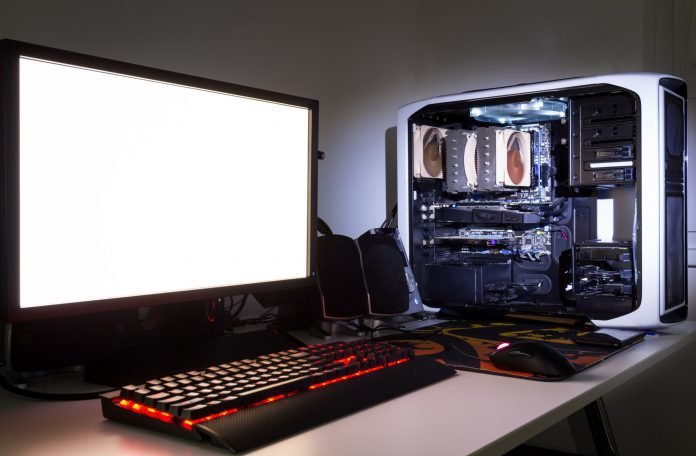 Last Updated on June 18, 2023 by
If you've ever dreamed of owning a gaming PC, fewer things are more satisfying than building it yourself. Building a computer takes some skill, research, and savvy no matter kind you need. A PC gaming system can become a one-stop shop for you whether you like shooters, open-world online Role Playing Games (RPG), action, or any others. By learning what goes into making the perfect PC gaming rig, you will gain a newfound appreciation for the raw power and technology that you're dealing with. Consider the tips below to help you when you'd like to learn more about building a gaming PC. 
Understand What Kind of Games You're Building a Computer For
The type of PC gaming system that you get is heavily dependent on what kind of games you play.
Certain games have varying levels of graphical capability, storage requirements, and other factors that will play a role.
Since you're optimizing your computer to get the best from these games, this understanding will dictate the hardware and software that you incorporate.
Decide How Much You're Willing to Spend
Of course, you have to have a solid budget in mind when you're planning to build a computer. It's not uncommon to pay anywhere between $800 and $1,200 on a quality gaming PC. These costs will depend heavily on the brand of hardware you decide on and what type of configuration you go with.
There's a gaming PC for any budget, and you can always start small and work your way up little by little.
Look Into the Best Hardware and Specs
The hardware is really where the rubber meets the road any time that you're putting together a gaming PC. Check out the specifications of the best gaming PCs available to see what kind of setup you can replicate.
Some of the main components that you will need to consider include the central processing unit (CPU), memory (RAM), power supply unit (PSU), fans and cooling systems, the type of operating system (OS) that you go with, motherboard, and so many other factors.
The more that you research each component, the better you can expect your device performance to produce.
Figure out whether you would like to make this a DIY project or if you need to get a professional involved. Keep doing your research so that you can learn more about what goes into building a gaming PC, and this will inform you of the labor and experience involved with the project.
If you're going to bring in a professional, make sure to add this to your budget and find the most qualified computer shops around.
Researching the Ins and Outs of Building a Gaming PC on Your Terms
Building a gaming PC is more possible than ever when you consider the info above. Once you have the finished product, you will be glad that you took the time to build an amazing gaming computer.
In the meantime, we're also happy to help you with other tech-related information. Check out our other posts for everything gaming-related. 
Apart from that, if you are interested to know about Games with pixel graphics for mobile device then visit our Gaming category.