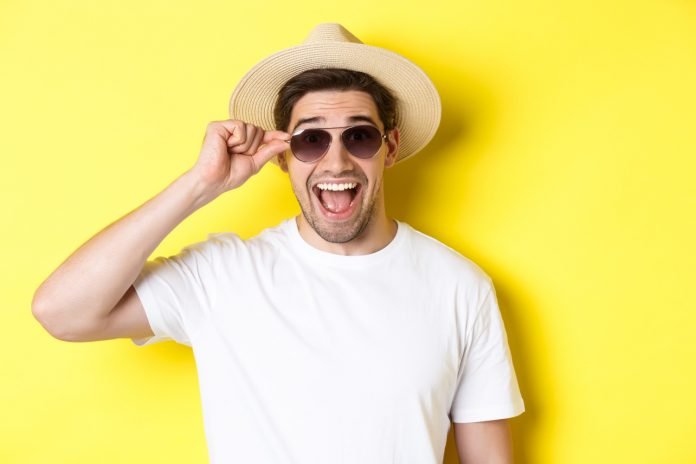 Looks matter a lot. In the scorching heat of Summer, a pair of sunglasses is a must. It not only enhances your look but also protects your eyes from the harsh sun. Now, knowing what type of sunglasses would be fit for the summers or would suit their face could be tricky. There are various places where you can purchase cool and funky sunglasses, and as for the types of sunglasses in Summerville, you can get multiple styles that would suit you the best.
In this article, we will talk about some common face shapes and what type of sunglasses are best suited for such faces.
For Oval Shaped Faces
Oval faces are proportional from top to bottom. They are gently rounded with some soft curves. It can be said that any type of sunglasses will suit an oval-shaped face.
Aviators in particular compliment this kind of face shape and enhance the depth and contouring of the face. The teardrop silhouette look of the aviators, along with gold and silver rims, are the best match for an oval-shaped face.
For Round Shaped Faces
A round face shape is characterized by a broad forehead, few curves, and fuller cheeks. It is best not to opt for any round or oval sunglasses because of the proportionate face in terms of width and length. Round or oval sunglasses also tend to make a face wider.
For people with a round face shape, it is better to choose a square, rectangle, or wayfarer frame. The dark frames create depth and enhance the contouring of the face. It gives a bold look.
For Square Shaped Faces
Square-shaped faces are marked with a distinct chin, cheekbones, and a broader forehead. This face type also has a defined jawline and prominent angular facial features. The purpose of sunglasses should be to smoothen the natural contouring in case of this face shape.
The round or oval-shaped sunglasses make the face shape more delicate. On the other hand, square or rectangular wayfarers will enhance the facial features. All of these types are the speciality of sunglasses in Summerville.
For Rectangle Shaped Faces
Rectangular faces are characterized by a longer forehead, high sharp cheekbones, and a longer nose and chin. The face is disproportionate in terms of length and width. It is also marked by long lines. The bridge-like frames complement this face.
Also, frames with a strong brow line create a break across the face. One can also opt for round lenses that add soft angular features. A rectangle-shaped person should avoid narrow rectangular frames.
For Heart Shaped Faces
This face type is marked by a wider broad forehead, defined high cheekbones, and a pointed narrow chin. Frames that are wider at the top than the bottom are best suited for such face types.
Some of such frames include cat-eye frames and retro square frames. These frames create a balanced look and draw the focus towards the center of the face.
Conclusion
You should choose your sunglasses based on your face shape. The sunglasses in Summerville are manufactured to suit almost all the common face types. However, when it comes down to your looks, you should always opt for the best available choice.