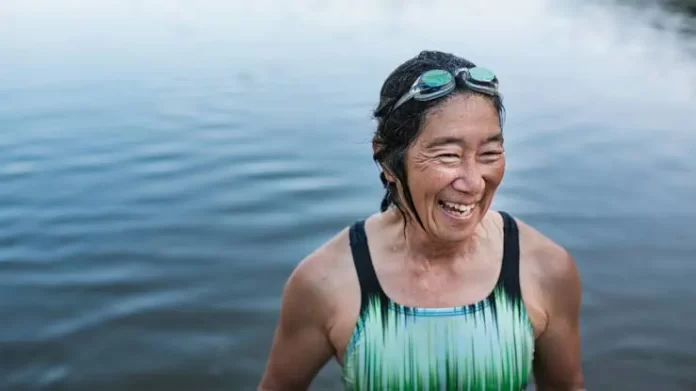 Last Updated on December 27, 2022 by
Did you know one mandatory item must be taken while on vacation to Bali? Yup, swimwear! Bali has a lot of beach tourism with a row of hotels with beautiful swimming pools, so you may visit to swim or sunbathe there. So, women's swimwear is a much-needed item. Right?
Swimming in water, especially swimming pools, you can't just wear ordinary clothes and immediately throw yourself into the water. In some of the best hotels in Nusa Dua, there is a written rule that swimmers must wear the right swimwear, not a t-shirt or pajamas. Because the swimwear is lightweight so that no material of the clothes will spread out in the water. Meanwhile, if you wear normal clothes exposed to water, they will get wet and heavy, so it tends to be difficult to move in the water and when you return to land, it will be easier to get cold
So, if you plan to swim at Seminyak Beach or the hotel swimming pool but don't have a swimwear, it's time to see the tips for choosing the right women's swimwear below.
Get to know your body shape
Every woman has a different body shape. Some are athletic, petite, or pear-shaped. For that, first, identify your body shape. If your body shape is athletic, choose a swimsuit with a halter-neck bikini model so that your wide shoulders are disguised. For petite people, select a V-shaped bikini model with lace on the chest. Meanwhile, for some people with a body shape like a pear, wear a swimsuit with a dark bottom to make your hips look slimmer.
Choose an attractive style and color of women's swimwear.
Choose a swimwear style that fits your body shape and also has a good design. For example, if you have a curvy body, choose a one-piece swimwear in one dark color to look slimmer. The design should be relatively easy with no ornaments or lace because it will only make your appearance look fuller. The color of the clothes also plays an important role, especially for those who like to take pictures. Choose a color that contrasts with the beach, like yellow or orange, so that you look stand out in the photo.
The quality of the fabrics
You need to pay attention to the quality of the swimwear material that you will choose. Usually, a good swimsuit is made of nylon and lycra. Both of these materials are lighter and more elastic than other materials.
Fit on Your Body
The right swimwear sticks to the body perfectly. But keep the swimwear you choose narrow, so it's tight enough. A women's swimwear that is too tight will only make it difficult for you to move and uncomfortable. But also not too loose because your movement in the water will be slower.
Apart from this, if you are interested to know about Play in Inspiring Healthy Lifestyles then visit our Lifestyle category.