Last Updated on March 6, 2023 by Hassan Abbas
Welcome to the world of 2023 lingerie trends! As apparel evolves and changes, so too do lingerie trends. The year 2023 is no exception; you can expect to see a range of styles, fabrics, prints, and more when shopping for lingerie this year. From classic lace designs to modern neon color palettes, there's something for everyone in this season's collection.
On the experimental side of things, lingerie designers are pushing boundaries and embracing new fashion philosophies. For example, lingerie is no longer viewed strictly as something that needs to be hidden away; instead, it can be worn as a statement piece or even an everyday look.
In this article, we'll explore the top womens lingerie trends 2023 and provide some tips on how to stay ahead of the curve. So sit back, relax and let's get started!
Winter lingerie trends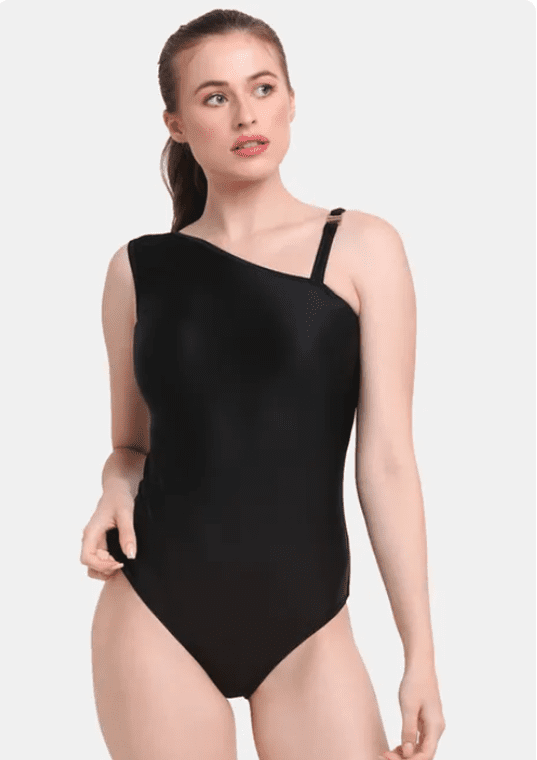 For winter 2023, women lingerie is about embracing the cold and staying cozy with soft materials and delicate designs. Sheer lace accents are perfect for adding a touch of subtle glamor, while bold colors add a pop of vibrancy to your ensemble. Layering pieces like bodysuits, camisoles and long sleeved slips allow you to mix and match different textures for an exciting look.
For experimenting purpose, you can also accessorize with faux fur trimmings or velvet ribbons for added texture. And don't forget about comfort! A supportive bralette paired with warm leggings or pajama bottoms will keep you feeling great even on the chilliest days of winter.
Spring summer trends
You can expect to see bold colors, bright florals, and exciting cuts all around, whatever bra and panty sets. The off-shoulder style is also in vogue this season. Asymmetrical cutouts and designs with straps that wrap around the body are popular too. For lingerie shopping, you must choose to buy from Zivame.
Floral lingerie sets made from lightweight fabrics like silk or satin for bras and panties are perfect for hot days. Crochet lace lingerie sets will also be seen a lot during this time of year.
How to choose lingerie style
1. Minimalist Lingerie
Minimalist lingerie has become a popular trend recently, with its clean lines and sleek silhouettes. The bra and panty sets are typically made from lightweight fabrics such as silk, lace, or microfiber and have little to no embellishments. They come in various colors and styles, so you can find something that suits your style. This look is perfect for those who prefer an understated yet sophisticated look.
Also, for future endeavors, you can try experimenting with lingerie trends like cut-outs or metallic shades for a unique and glamorous look.
2. Comfort and coverage
One of the lingerie trends for 2023 is all about comfort and coverage. This means lingerie pieces that provide more modesty, support, and flexibility will become increasingly popular. Think corsets with adjustable fastenings and bralettes made with soft fabrics in neutral shades. Shapewear is also here to stay, with waist trainers providing more coverage while remaining comfortable to wear under clothes.
3. Trendy lingerie material
As lingerie trends become more and more diverse, so does the range of materials used in them. This winter season, two of the most commonly seen fabrics are velvet and faux fur. These luxurious and highly cozy materials make them perfect for cold weather. They also come in various colors and styles that match any outfit or mood. It would be best to buy lingerie online.
The bottom line
The lingerie trends 2023 are all about comfort, individual expression, and sustainability. Women everywhere can find a style that expresses their unique personalities while still feeling comfortable and confident.
With Zivame, you'll be able to find any lingerie style imaginable, while still staying within your budget. You can also experiment with different fabrics and prints to create something truly special. So don't be afraid to let your lingerie style reflect who you are!
Apart from that if you want to know about How to Instantly Appear Slimmer then visit our Fashion category.