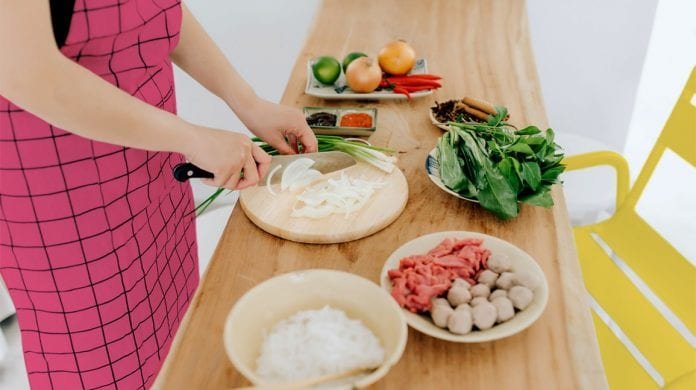 Last Updated on June 17, 2023 by
Kitchens are an essential element of the house, and one needs to take care of it, especially if it is an open one, so it looks good to everyone who visits your home. People make efforts in order to make their kitchen look lavish, and the good thing about a modern kitchen is it will compliment your home in every way. It will curb the appeal of the home and increase its monetary value at the same time. The layout of the kitchen is not the only thing that makes it a modern kitchen. There are other factors as well and accessories that come together and turn your kitchen into a dream kitchen.
People who cannot decide how to make their kitchen look more lavish should note the below-given points:
Material used:
The kitchen layout will be a success if the material used in the construction is of quality. Quality speaks louder than words, and you will realize this once people are unable to take their eyes of the kitchen. You can keep the place as simple and sober as you like, but you will not have to worry about other things if you use quality material. So, before any other addition, it is important that you take care of the material used in your kitchen to turn it into an actual dream kitchen that will complement the look of your home.
Countertops:
Kitchen countertops come in different designs and patterns, and you can use them from a variety. Countertops are worktops that where you do all the preparations of the kitchen. Countertops are a good option if you want to improve the look of your kitchen. The beautiful patterns of the countertops are made from durable material as the makers know that these tops have to carry a lot more workload than one can imagine. You do not have to worry about stains and spills because the material used in countertops is resistant to such damages.
Cabinets:
Kitchen cabinets are essential for your kitchen as it is an important part of it. Cabinets serve as a storing place for your utensil and other essentials of the kitchen. You need to be sure that the cabinets you are using in your kitchen should go with the aesthetic of the kitchen and also match the interior of the house. You can customize the cabinets or look online for various designs and patterns that will look good in your kitchen. So, if you are remodeling or building your kitchen from scratch, make sure to add the best-looking cabinets.
Modern appliances:
A modern kitchen is nothing without quality appliances. You may or may not buy the latest trends like fryers, mixers, etc., but it is important to spend on the appliances that are going to last long. Using a dishwasher, stove refrigerator of good quality will; ensure that they count as your assets on which you do not have to spend money again and again. Investing in such assets will help you make a long time investment. It is not always about the trends. We have to consider the quality as well that will make our kitchen look good eventually.
Read More: Tips To Select Best Countertops For Your Kitchen
Apart from that, if you are interested to know about best Kitchen Countertops Austin then visit our Home Improvement category.