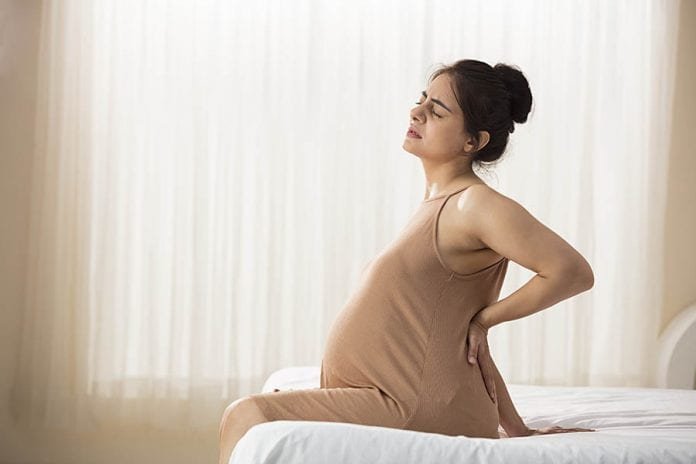 Last Updated on February 10, 2023 by Faiza Murtaza
Motherhood is an incredible feeling, and it is hard to describe this feeling in words. When you know you have been carrying a life inside you, you take every possible precaution for your child's safety. However, even after following the necessary precautions, you may miss a few things. Your mattress quality is one such factor that often goes unnoticed. Therefore, it is crucial to give attention to your mattress's quality during pregnancy. In this blog post, we'll discuss how mattress shopping is beneficial for pregnant women.
Your body goes through many changes, and to cope with the changes, it is essential to give proper rest to your body. Proper diet, rest, and exercise help in your baby's development. Let us see why you need to invest in deep sleep during your pregnancy period.
Deep Sleep For A Healthy Baby
During your first trimester, you may experience low energy. It is a way by which your body indicates the need for quality rest and sleep. You are advised to give proper rest to your body for your foetus's healthy growth. You may take afternoon naps and provide the required rest to your body.
Do You Always Feel Tired And Restless?
There are quite a few reasons that may make you feel exhausted. Sleep apnea, snoring, and nausea may be the reasons behind your tired body. You may feel restless during your first trimester. As the fetus starts to develop, you may face difficulty in finding the correct sleeping posture. If you have a saggy mattress with frayed hems, it makes the matter worse for you. You may need to change your mattress to give quality rest to your body.
If You Consider Changing Your Mattress, You May Look For These Features While Buying A Mattress Online-
It is crucial to give support to your body and spine while sleeping. During pregnancy, you need to provide extra support to your body. However, expectant mothers can get the most benefit out of an orthopaedic memory foam mattress. It makes it easier to get in and out of bed.
You may feel hot during your early trimester. Hence, it is advised to purchase a mattress with gel-infused layers. The gel foam helps in keeping your body cool and transports you in a deep sleep state. Flo Mattress is one such brand of mattresses that is topped with a cooling layer that maintains your ideal body temperature. Thus, it gives you uninterrupted sleep for your baby's healthy and fast growth. You may choose to buy a mattress online from Flo Mattress.
It is ideal to invest in a mattress that conforms to your body shape. It is perfect for maintaining a good posture while sleeping. When you sleep in the correct posture, your body relaxes and relieves the pressure. It is recommended to invest in an orthopaedic memory foam mattress during your pregnancy.
The development of the foetus adds pressure on the bladder. During the last trimester, you may feel the urge to urinate frequently. It wakes you up often in the night to empty your bladder. It is crucial to invest in a mattress that gives enough support to your body while getting out of bed. It is recommended to buy a medium-firm orthopaedic memory foam mattress that makes the work easy for you. You may purchase the mattress online from the comfort of your home.
Pregnant women may find it difficult to sleep during the night. They may keep changing their sides frequently. The motions may disturb their partner, so it is vital to buy a mattress that restricts the movement and distributes the weight evenly. Even if you need to wake up a thousand times, a mattress that offers restricted movement will not disturb your partner's sound sleep.
If you like to sit on your mattress's edge, make sure to invest in an orthopaedic memory foam mattress. These mattresses provide edge support. You may visit the Flo Mattress website and buy your mattress online. 
Having these features in your mattress gives you the necessary support and rest while sleeping. Since your body changes a lot during your pregnancy, you must follow every required step to keep it healthy. Your mood and health decide your baby's development. You find the best doctor and hospital to deliver the child. You also give due importance to your health and diet, but you ignore your sleep in the process. To get sound and quality sleep, you need to invest in a quality bed. If your mattress is old and sagging, it is a red signal for your body and health.
Pregnancy is the origin of a beautiful journey of a mother and her baby. To support you in this journey, Flo Mattress has developed a range of orthopaedic mattresses that give you the necessary support. You can have a look at their mattresses online and select the best one for yourself.
Apart from that, if you want to know about Mattress are Good for Health then visit our Lifestyle category.