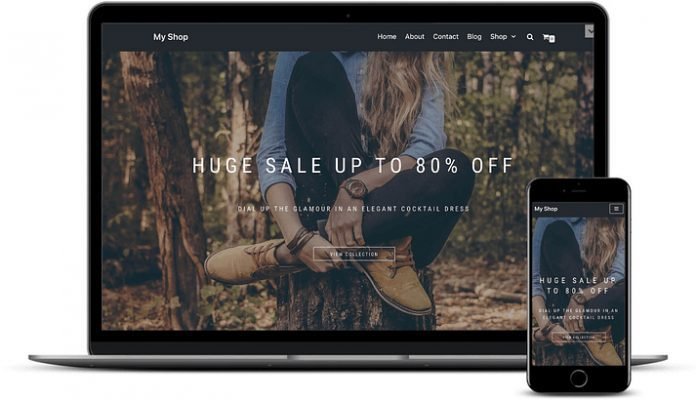 Last Updated on September 13, 2023 by asifa
Browsing for premium WordPress WooCommerce themes is one of the best ways to make your blog look professional. There are hundreds of sites out there offering themes with different features, designs and styles. Some of them are free while some come at a price.
While many people like freebies, it's always better to invest in something that comes with a warranty. And when you have a limited budget, it's better to invest in a paid theme because you get the best quality and support from developers so that your site never goes down.
Premium WordPress WooCommerce themes usually offer a huge range of features and support at a high level of quality so that you don't have to worry about any bugs, compatibility issues or functionality limitations.
Some of the great things about these themes are:
1.
They bring a unique design to your site with a layout that meets the highest standards in WooCommerce design and style.
2. Premium WordPress WooCommerce Themes come with superior coding techniques that optimize performance and site speed so that nobody leaves the page before reading your content.
3.
These themes provide simple, easy to use customization panels that even beginners can use without any problems. You don't need to be an expert WordPress or computer programmer to make it work for you, just enter the domain and log in with your credentials.
4.
The latest Premium WordPress WooCommerce Themes are built using the latest HTML5 and CSS3 techniques that not only make your website look modern but also work flawlessly on mobile devices like tablets and smartphones.
5.
They offer you a mobile-friendly design with predefined layouts to choose from, so there's no need for you to adjust your site's behavior or styles, just select what suits your needs and that's it.
6.
These themes are compatible with the most popular plugins out there, so you don't have to worry about compatibility issues.
7.
Premium WordPress WooCommerce Themes usually come with detailed documentation for beginners so that you can manage your site yourself without any problems or assistance from web developers or designers.
8.
These themes offer a wide range of features and functionalities to make your site unique.
9.
The best thing about these themes is that the developer offers free lifetime updates at no extra cost, unlike other sites that make you pay for every update or new release.
10.
Most of them are SEO friendly with optimal code structure and clean URLs so that search engines can easily index your site.
11.
You also get free support whenever you need it, so there's no reason to go for cheap plugins or themes because it will cost you more money in the long run.
12.
Premium WordPress WooCommerce Themes come with extensive code clean-up before making them available for download so that you never have to worry about malware issues.
13.
They are compatible with all major browsers so that you don't have to worry about site behavior on different platforms.
14.
You can see a demo version of the theme before making any purchases so that you know exactly what you get and if it meets your requirements or not. This makes sure that you only invest in a theme that actually works for you.
15. You can get Premium WordPress WooCommerce themes from any country and pay with all major credit cards so that you don't have to worry about currency conversion or suspicious sites out of your jurisdiction.
In short, premium WordPress WooCommerce themes are really worth the price because they offer you a superior quality experience and deliver what they promise. And the best thing is, if you choose your theme wisely, it will make your investment even more valuable with increased site performance.