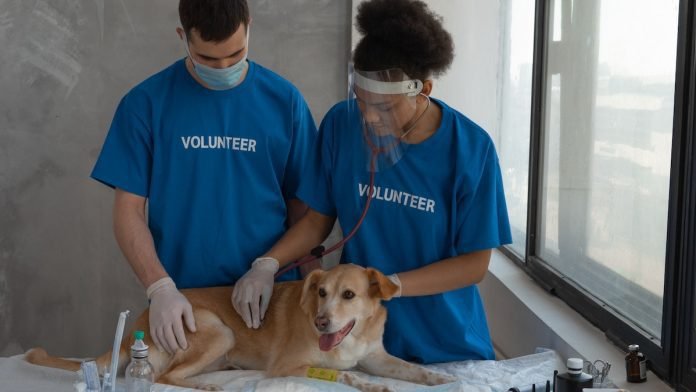 Last Updated on November 25, 2022 by
A dog needs your attention and time, they seek love. This can get difficult when your work means that you have to leave your dog alone for 6-8 hours. While you can find a caretaker for the dog, but how can you trust? That is where pet daycares come to your rescue, by offering a way away from home. These are similar to children's daycare except that these are for dogs.
How to find the correct daycare?
After all, your dog will be spending around a third of the day in such specialized places and it's expected that you won't be able to leave them there without being fully assured. That is why we are here to help you in choosing the right dog daycare with these tips you should look for before choosing one.
Survey the Daycares in your city
Ok, so first of all make a quick Google search of all the available dog daycares in your city
You should also speak with a few pet parents to get an opinion. After this, make a visit to these daycares and check what kind of services are present. You should choose a daycare that you feel will be adequate for your dog. Check out for space area, ventilation, and proper fencing in the area. Checking for the nature of the handlers and possible neighbors your dog would have in his / her boarding/daycare are also key checkpoints.
Sociability with other pets
Ok, this is very important so do not forget to enquire about this.
You must understand from the staff at daycare how they make the pet comfortable with handlers, with fellow pets. Also, the adjustment initial period is very important and mustn't be done with pressure on the dog but by making him comfortable. This also allows for the staff to check for the dog's social skills to be able to check if it is better to have him managed alone or if it's ok to have him mingle with other dogs under supervision.
What most good quality daycares do is that they assign dogs of a certain size to a certain floor or area. The same is true for things like the nature of the dog whether they are aggressive or docile. In case, daycare doesn't seem to focus on these nitigrities, best to look for another one.
Cleanliness
It is very important that the daycare facility be cleaned regularly so that spread of bacteria and other pathogens can be prevented. The hygiene must be maintained, with products that are not harmful to the animals yet disinfect well. You should enquire with the daycare staff about the schedule for cleaning and the materials used for it. Just think of how you would take care of your dog's health at home, the same amount of care should be given at daycare to make sure that they stay at the top in good health. So do not fail to take information on the same from the staff at the facility.
Emergency Services
This is VERY important. Multiple dog owners have regretted neglecting the day care's preparation for emergency services, previously. You should enquire if the staff is capable enough to tackle unexpected injuries, and administer first aid. It's also a plus point if there is an animal care clinic nearby or a veterinarian in the daycare facility.
Cost
Cost v/s quality, make a sensible decision, one that is best for your pet's happiness when you're away. A facility where the staff genuinely loves pets is the one you should eventually go for.
For starters, you should check out as many daycares as possible and how much they charge for a full day/ half day. Next, you should consult them on the different kinds of plans and packages each of them offers.
Most of the good daycares have long and short-term packages, enquire about meals and other inclusions to make sure you get yourself the best deal one which lets you stay worry-free.
Read more: How To Pick The Dog Foods?