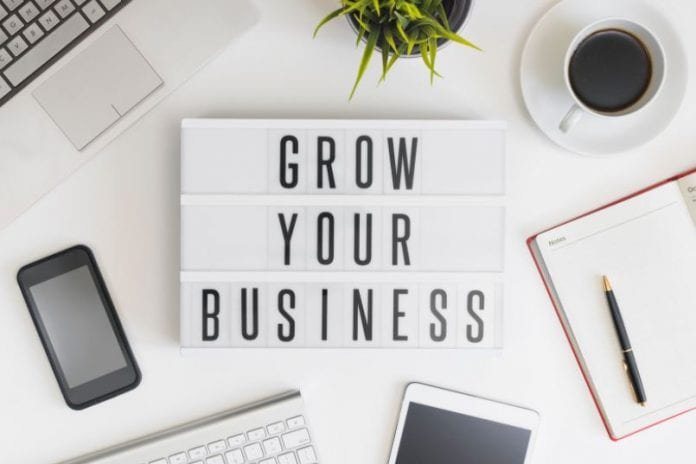 Last Updated on March 8, 2023 by
Proper information dissemination plays an important role in any business. Before starting any business you are interested in, you should know all the business basics. Information sharing is crucial for any enterprise's growth; hence, communication's importance in any organization is inarguable. Communication engages employees and makes them more productive. It also keeps them aligned with the core values of the company. Additionally, it helps build better company culture, promotes a healthier work environment, and helps avoid disagreements among employees and between management and employees. Communication is also among the driving forces that promote customer retention and satisfaction. It is also one of the many factors that help businesses reach their organizational goals.
With the drastic changes happening worldwide today, communication has become even more crucial for companies. Unlike before, when the workforce of corporations was located only in one region and in an office setting, today's modern workers can now be located anywhere around the world, working synchronously with each other to uphold company values and drive their organizations to success. This arrangement requires an upgrade to a more efficient means of communication.
To answer the growing demand for communication solutions in this modern world, new technologies are being created and adopted to improve every organization's efforts. Here are some of the best communication tools that every business, regardless of size, can use to grow, expand, and beat the competition.
ProofHub makes it easy for your team to stay organized from a single platform when a project requires collaboration. Whether you're a small business owner looking to manage internal projects or an enterprise-ready to tackle multiple projects at once, ProofHub offers the tools your team needs to keep everything running smoothly and avoid communication breakdowns down the road.
Create project plans, assign tasks, collaborate online in real time, and track progress on every step of your projects. ProofHub will help your team get things done faster with better communication, increased visibility, and inter-project knowledge sharing. This software helps organize workloads with its Gantt charts, track time & expenses, collaborate with team members to share files and information, and schedule meetings for regular check-ups.
Forget about email notifications and spreadsheets—imagine a project management solution that promotes collaboration between your team members, eliminates the need for internal emails/meetings, saves you money instead of charging per user, and allows you to easily sort through tasks. With ProofHub, it's all possible from a simple platform that everyone will enjoy using.
Slack
Slack is a communication tool that allows people within an organization to collaborate, share information, send files, and get tasks done. Its reliable and easy-to-use interface allows team members of organizations to collaborate easily, regardless of their locations. Built with unlimited channels and workspaces, it helps teams become more productive. To ensure a top-of-the-line customer experience, Slack has integrated over 1,500 third-party applications that users can choose from. Among these are Google Analytics, project management, vacation and leave management, and activity tracking, to name a few. Slack allows one-on-one calling, video and audio sharing, direct messaging, and many more.
Internet of Things
According to experts, devices that are connected with the development of software, sensors, and other types of modern technologies will grow by 22 billion by around 2025. The concept of connecting devices to any type of technology, such as the Internet, is called the Internet of Things or IoT. IoT connects not only objects but people as well. Basically, it bridges connections between people, people to things, and things to things. The Internet of Things is a practical solution to business communications, as it offers practical and low-cost means to achieve organizational goals. One good example of technology that uses the Internet of Things is Iridium PTT, which allows international teams to connect to each other no matter where they are in the world.
Video Web Conferencing Services
Video web conferencing is essentially one of the most popular means of communication used by many businesses to connect with their teams. It uses video and audio to connect two or more people across the Internet. Video web conferencing utilizes a simple, unified interface that allows for screen sharing, empowering team members to become more engaged, connected, and productive despite their varied locations. Essentially, video web conferencing increases communication reliability and reduces redundancy. Among the more popular applications that offer video web conferencing are Skype and Zoom.
Social Media
Social media used to be just a tool for individuals to communicate with each other. Over time, it has grown to so much more, even allowing entire communities and small to large corporations to interact with each other. From the business perspective, social media has grown from just being a means to send and receive direct messages via the Internet to an application that allows advertising and marketing capabilities that help augment market reach and drive sales. Social media has become a powerhouse that has an immense impact on business growth. The best thing about social media is that it is free to use and user-friendly, allowing people from all ages and all walks of life access to its wide array of applications.
ClickMeeting
With its dozens of tools set up specifically to run smooth presentations, ClickMeeting is perfect for businesses that offer a host of live webinars. Webinars held via this application may be used for branding or for internal communication purposes. Key features include webinar statistics, webinar recording, audio-video recording, private chats, screen sharing, and chat-to-text translations, to name a few.
Year after year, new technologies that can be crucial for business growth may emerge. For now, the ones mentioned above are among the best communication tools that growing businesses can use to achieve their organizational goals.
Troop Messenger
Troop Messenger is a team collaboration tool with standard and advanced work-communication features that helps in-house and remote teams exchange work conversations across all their platforms. Due to its ease-of-use, extended security features, and time-saving work productivity features, it is used by some of the most powerful and renowned defense organizations. With the Zapier integration that it supports, the users of this business messaging platform can connect with thousands of apps that Zapier supports right within its interface. Troop Messenger supports a variety of chat messaging types, including 1:1, Groups, Fork out messaging, Confidential message windows, Burnout, message to self, and so on.
You must look into its developer-friendly collaboration features, such as code snippets and the Jointly-Code editor, that help them to write and edit code. It has the best group-calling experience, where you can add participants to an ongoing call along with other live collaboration features.
Overview
In today's digital age, communication is essential for the growth of any business. Effective communication can help businesses to streamline their operations, improve customer relationships, and boost productivity. However, with so many communication tools available, it can be challenging to choose the best one for your growing business.
Slack – Slack is a messaging app that allows teams to communicate in real time. It provides features such as channels, direct messaging, and file sharing, making it easy for teams to collaborate and stay organized.
Zoom – Zoom is a video conferencing tool that enables teams to hold meetings and webinars from anywhere. It provides features such as screen sharing, recording, and virtual backgrounds, making it ideal for remote teams.
Trello – Trello is a project management tool that helps teams to organize tasks and projects. It provides features such as boards, cards, and checklists, making it easy for teams to collaborate and stay on top of their work.
Asana – Asana is a project management tool that helps teams to manage tasks, projects, and workflows. It provides features such as task assignments, due dates, and progress tracking, making it ideal for teams with complex projects.
Google Workspace – Google Workspace is a suite of productivity tools that includes Gmail, Google Drive, Google Docs, and more. It provides features such as real-time collaboration, cloud storage, and document sharing, making it easy for teams to work together.
Read More: Advantages of using social media marketing for a business.