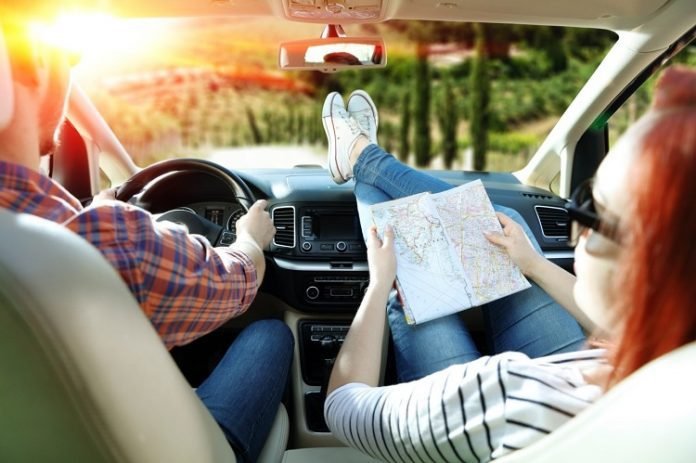 Last Updated on November 16, 2022 by
We're currently experiencing a road trip revival. Sure, the classic American road trip never really went out of fashion. But with limits on international travel, Americans are gearing up to rediscover the beautiful routes and roads that wind through the country.
One thing that's sure to ruin a road trip vacation is being unprepared and forgetting to pack the essentials. Apart from the obvious clothes, snacks, and entertainment, there are a few items that you simply can't go without. So if you're readying the RV and going on a roadtrip check out our road trip packing list for all the essentials you'll need.
Get those Documents in Order
First thing's first, you should never embark on a road trip vacation without all your documents in order. Is your driver's license valid and up to date? Do you have your vehicle registration documents ready and waiting? Have you sorted out car insurance?
If you're wondering about RV ownership, companies like Rving soultions are well-known in the RV industry and provide excellent cover for extended trips. Getting the admin out of the way is the least exciting part of planning a road trip, but once it's sorted and packed you're good to go!
Safety First
When we're excited to head out on the open road, we don't really like to think about what might go wrong. But if something does, you'll want to be prepared.
Always pack a standard first-aid kit. Make sure you include any chronic medications and allergy meds, particularly if you're traveling with someone who has a severe allergy.
Other essential safety equipment includes a spare tire, car manual, and emergency roadside assistance kit for any technical difficulties you might face out on the road.
Always Keep Cash
You might think a debit or credit card covers everything, but you never know where you might end up. Always draw some spare cash for emergencies, and tuck it away somewhere in your car or RV.
Let There Be Light
Apart from using them for spooky stories around campfires, torches are always needed on road trips.
Torches are one of those items like matches or safety pins that you never think you'll need until you do. Broken down at night? Looking for firewood for your campsite? Trust us – You'll be glad you brought a torch.
Take Out the Trash
Road trips can get quite messy and it isn't fun for anyone to sit in an ever-growing pile of trash when they're trying to take in the scenery on the road.
Keep an extra grocery bag in your vehicle for any wayward garbage and dump it out when you stop at a gas station.
Stay Fresh and Hydrated
We've already spoken about car trash, but what about sticky fingers and spills? Always have some wet wipes on hand, especially if you're traveling with little ones. That way if there's a particularly messy snack, you won't have to worry about its residue spreading all over your car or RV.
On that note, it's also essential to keep reusable water bottles when traveling. Not only is buying plastic water bottles terrible for the environment but reusable water bottles can be refilled anywhere and are usually designed to keep your water cooler for longer.
Ready to Hit the Road with Your Road Trip Packing List?
Now that you've ticked everything off on your essential road trip packing list, you're ready to head out on that open road! Make sure that you drive safely, and most importantly, take in the beautiful scenery that the US has to offer. Looking for more travel tips and tricks? Check out our lifestyle section for more vacation-related essential reading.