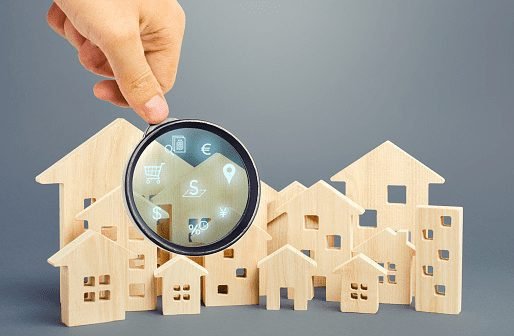 Last Updated on June 10, 2023 by
Being one of the largest home warranty companies, Choice Home Warranty has covered more than 1,00,000 homes across the country now. They have been reliable and contented their customer with their needs for over a decade now and are offering the best services at decent prices making them one of the best in the market today.
How does a home protection warranty function and what does it cover?
It's a basic annual service plan that covers various home systems and appliances for repairs and replacements. As a homeowner, you're responsible for repairing anything that breaks or stops working, which may be expensive and time-consuming, especially if you have a hectic schedule and don't have the time to fix it.
Home warranty plans are designed for people who maintain their homes, do general maintenance, and just want the peace of mind that comes with not having to worry about the expenses of repairing or replacing appliances or systems.
However, a house warranty should not be confused with homeowners insurance, which covers you in the event of a fire, natural catastrophe, or accident.
Rather than buying a pricey, short-term home appliance guarantee for each item, you can buy a home protection guarantee from a business like Choice Home Warranty that covers most, if not all, of your key appliances.
What does the home warranty cover in general?
Tanks, boilers, and water heaters
Systems involving electricity
System for heating and cooling (furnace and air conditioners)
Sewage and plumbing systems
Kitchen appliances such as refrigerators, dishwashers, garbage disposals, ovens, etc.
Washing machine and dryer
Ceiling fans
Ventilation and ducting
Doorbells
Roof repair services
Choice home warranty plans and coverage
A choice home warranty package is a cost-effective method to solve home maintenance concerns. Home warranty plans may be customized to match your budget and demands by the leading home warranty companies. Some sets of plans are much more efficient when you consider all the aspects. It's totally your call to look for plans that cover everything.
Choice Home Warranty gives two primary plans and a total plan, as well as add-on choices. The basic plan includes all the basic requirements in a home warranty plan from refrigerators to plumbing systems.
Basic Plan includes:   
Water heater
Plumbing stoppage
Electrical system
Heating system
Plumbing system
Cooktop
Dishwasher
Garbage disposal
Whirlpool bathtub
Ductwork
Built-in microwave
Garage door opener
Oven / range / stove
Ceiling and exhaust fans
Whereas total plan offers:
The basic plan included with these amenities above:
Clothes washer
Clothes dryer
Air conditioning system
Refrigerator
And if still want some add owns through choice home warranty, you can get these;
Second refrigerator
Well pump
Septic system
Limited roof leak
Stand-alone freezer
Pool/spa
Central vacuum
Septic tank pumping
A one-time yearly cost is required to pay for home protection warranties. If several covered repairs, replacements, or troubles occur numerous times a year, you won't have to worry about shelling out a significant sum of money.
Choice Home Warranty responds quickly, delivers high-quality service, utilizes cutting-edge home technology, and is cost-effective for all homeowners. Choice Home Warranty is a well-known home warranty company with a large contractor network.
They communicate with customers on a regular basis to resolve difficulties. For owners of older houses or purchasers who have spent all of their money on a new house, a Choice Home Warranty is truly worth considering.
Read more: Select Auto Protect: Pricing and Review
Apart from that, if you are interested to know about Is Home warranty Worth the Money? then visit our Finance category.