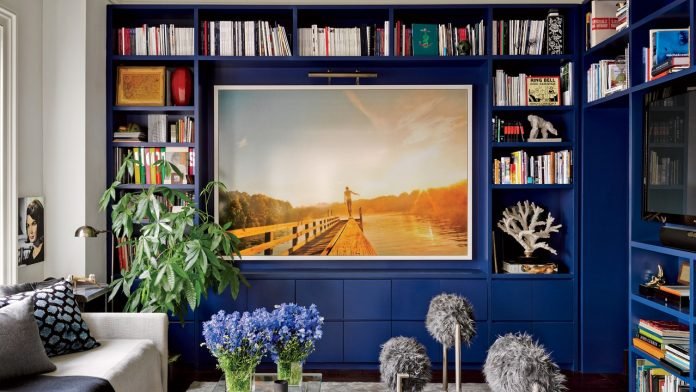 Last Updated on July 11, 2022 by
The living room is the most important room of the house because it represents your personality and your tastes. You want it to be the first thing your guests see when they walk into the house, so that it gives off a pleasant vibe. It's also important to take care of this space in order to make it look inviting, cozy, and comfortable. With all of these considerations, how do you choose which large wall art? Here are five steps that will help you find the perfect piece for your home.
Understand Your Needs
The first step is to understand your needs. What do you want this piece of art to do? Will you use this wall prints to improve your mood or as a focal point? The answer will depend on what you're looking for, so keeping this in mind will help narrow down your options.
Consider the Size of the Space
The size of the space you are looking to fill is important because it will affect what type of piece you buy. Large wall arts might look good in a smaller space, but it might make a larger space feel overwhelming. If you're looking for something to fill up a large empty wall, get one with a lot of detail. Otherwise, if the empty wall is small, go for something more simplistic, like an abstract piece.
Know How to Hang Art
The location of your large wall art is important to consider. You want people to see and appreciate its beauty. You can hang it in a couple of different ways, but the most basic way is with a nail or screw in the center on the back of the frame. Make sure you measure where you will put this first, so that it's eye level for those who are looking at it. However, if you're serious about your artwork it's best to get a professional picture hanging service to do this part for you. You don't want to ruin the artwork by hanging it on an angle or insecurely, so it falls and break.
Take Into Consideration other Objects in the Room
One thing to consider when choosing a wall art is the other objects in the room. For example, if you have a lot of pictures hanging on your walls, it might be best to choose wall art that will frame them nicely. If you're going for something more open and minimalistic, then go for something simpler.
What Style You Want
This might seem like a no-brainer, but you should first define the style of your living room. Before buying anything for the space, it's important to think about whether you want something modern or traditional. Your decision will affect what type of wall art you buy in the future.
If you're looking for a contemporary look, go with modern and abstract pieces. These are often characterized by bold colors, sharp angles, and minimalistic details. If you prefer something more traditional, go with landscapes and still life paintings. These pieces typically have muted colors that evoke peaceful feelings and evoke feelings of nostalgia.
Conclusion
When it comes to decorating your living room, you can't go wrong with wall art. After all, this is where you want to make an impression and show off your personality. But picking the right piece for your space can be tough. Fortunately, we've put together this guide to help you navigate the process and find the best pieces for your home.