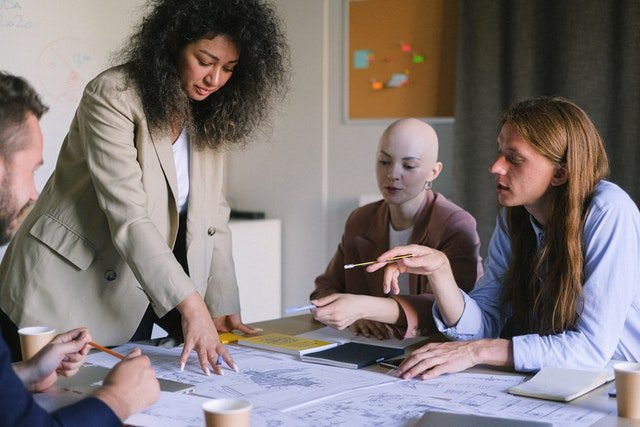 Last Updated on September 15, 2022 by admin
Team Building benefits organizations in many different ways. It is always beneficial whether it is activities, Workshops, events, or exercises related to team building. There are many organizations that practice team building through certain types of events. The possibilities are beneficial in many ways, fulfilling the growth of each employee and making the organization stronger. Hence, corporate team building is definitely a very essential part of the present world.
When we talk about the benefits of corporate team building, the list includes,
Great friendships among team members. Some individuals lack confidence and self-esteem at specific points in their lives, making it very difficult to build a successful career and an organization. Therefore, team-building events and exercises help such individuals achieve great confidence and grow their personalities and careers. When you make Great bonds between your team members, it becomes easier to work together and accomplish every task efficiently.
It boosts the company's culture.
Indeed team building is as powerful as team members. When we devote ourselves to the organization altogether, the company culture automatically boosts up. This is one of the most significant benefits of team building. And if the company's culture is good, it retains great employees.
Hidden talent shows up.
Many people are introverts, and they hesitate in expressing their talents. Hence team-building exercises boost their confidence level, help them communicate better and bring their hidden talents in front of everyone. These exercises give a holistic view of team members' capacities and show how they can utilize their skills in the workplace.
Stimulates creativity
Team Building events and exercises are something unique and best in themselves. Every organization grows when its employees grow, and the organization is happy when its employees are happy as they keep their clients happy. Hence, if the creativity is excellent, the company's growth is tremendous. Team building exercises stimulate creativity in a good way; it gives team members life experience to work from, and they can also bring their imagination into practice in their real life. Hence, it depends on the office culture that day motivates such exercises.
It teaches how to cooperate.
Team Building spores team members to work in every situation, whether stressful or fun. These exercises and events are great, and it helps to coordinate with each other with an outstanding level of cooperation. Developing a team requires that every department understand the work pressure, the work culture, and the importance of each other's respective work.
It brings fun and joy.
When there is fun and joy in the office culture with mutual respect for each other, the working environment becomes excellent. Team Building helps ultimately in maintaining that fun enjoyment while improving work culture. So it is always recommended for organizations and companies to include team building in corporate culture.
It lets your team value your organization.
Corporate team-building exercises lead team Value organization in a better way. It helps employees realize that the company values their thinking, skills, and talent. Team building creates a good bond between employee and employer. Many great organizations and MNCs organize team-building events every month to keep their organization culture Peaceful and perfect. Many studies have shown that team-building exercises boost employee productivity by keeping employees' minds relaxed and focused.
Team building holds many benefits that definitely make a good investment. One just needs to put their time to bring team-building events and practices into their office culture. Corporate team building is essential for every entrepreneur, Who wants their organization to be one of the best organizations in the world. Approaching some event providers for the same is also a great way to go ahead.