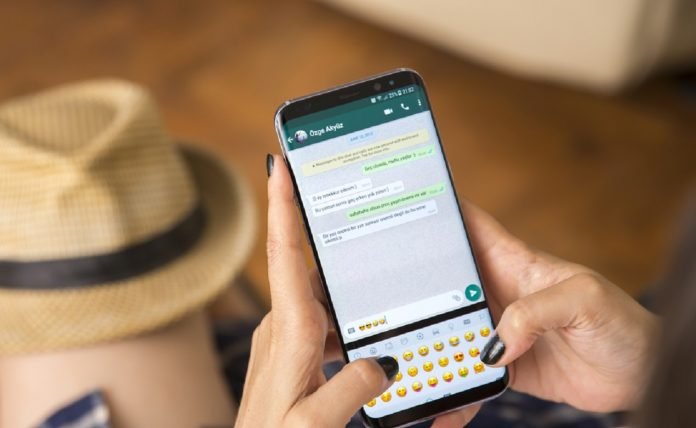 Last Updated on July 29, 2022 by
People tend to switch their old phones to new ones to use advanced features and tools, which their previous smartphones cannot provide. It allows them to use a device to conduct numerous tasks, which was not possible by their old ones. Dr.fone allows you to transfer whatsapp messeges from old to new
But they want to transfer WhatsApp messages from Android to iPhone or vice versa, and the process is not that simple. It's because you will have a proper tool to get the job done, and currently, one of the best tools is Dr. Fone from Wondershare.
Before you use the software, make sure to backup WhatsApp messages as it will keep them safe and will not get deleted or erased during the transfer. So, how to transfer WhatsApp from iPhone to Android or vice versa? Well, this article will provide you with information on it.
Why Should You Backup WhatsApp Messages?
Creating backup WhatsApp messages will surely help you in many ways. The backup option will keep all your important chat messages safe when switching from one device to another. The application is used for countless reasons, including for education and business. So, people will think of backing up all their WhatsApp messages before transferring them to a different device.
After you transfer your WhatsApp to another device, you can easily restore all your chat messages on the new device once the transfer is complete. That way, you can keep yourself refreshed with the things you have shared with your friends and family members.
How Can Tools Help With The WhatsApp Message Backup?
Tools like Dr. Fone from Wondershare will not just allow you to transfer your whatsapp messages from one device to another. But it will also help in backing up the messages. The tool is completely reliable and works extremely fast when compared with other software. Once the backup work is done, you can easily get the next step to transfer all your WhatsApp messages to the device you prefer. On the other hand, tools like Dr. Fone will not cause any interruption or slow down the backup process.
Other Functions Of Dr. Fone Software
The Dr. Fone software comes with some of the most extraordinary and unique functions, which can easily solve all types of issues or problems. To know what these functions are, check below.
System Repair:When your iPhone or Android device is experiencing unwanted problems, such as a black screen and when your device is stuck for over 5 minutes on the Apple logo. The feature can fix all types of issues, and the work will be done within a matter of minutes.
Phone Manager: The phone manager feature will allow you to transfer all your contacts, SMS chat messages, videos, music files, and images. Apart from that, you can also transfer essential documents and folders from one device to another. The feature will work perfectly on both iPhone and Android devices.
Data Eraser: Do you wish to delete data permanently from your device? You can do so with the Data Eraser feature. You will get the chance to select the files, documents, or other things you wish to delete, and then you can easily eliminate them from your device permanently.
Transporting WhatsApp From iPhone To Android With Dr. Fone
The steps for how to transfer WhatsApp from Android to iPhone are pretty straightforward. You don't need any special skills or extra knowledge to get the job done. Given below are the steps on how to transfer WhatsApp from iPhone to Android, check it out.
Step 1: The first thing you must do is download the software from its official website and install it on your laptop/PC. Once the installation work is completed, you can launch the software on your device.

Step 2:After launching Dr. Fone, click on the "WhatsApp Transfer" option to conduct the entire transferring process between two devices. After selecting that option, a new window opens.

Step 3: After that, you have to connect both your iPhone and Android device with the laptop/PC through a suitable USB cable to begin the transfer process. Once they are correctly connected, press the Transfer button to start.

Step 4:Don't switch off the laptop or PC during the transfer process, and make sure the USB cable is connected properly. If not, you have to begin the entire work from the beginning. When the transfer takes place, you just have to wait patiently until the whole work is completed. Once the work is done, you can plug out the devices from the cable.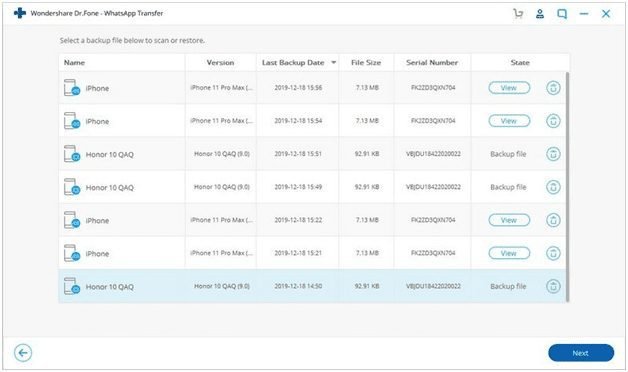 Final Thoughts
Now, transferring WhatsApp messages from one device to another has become a lot easier. You just need Dr. Fone from Wondershare to begin the process. The software is completely safe and secure, so there is no chance of any malware or virus affecting your PC or laptop. On the other hand, the software will also not leak any personal information from your device, and it's completely trusted and reliable.
Read more: FM Whatsapp APK Latest Features Are Better Than Any Messaging App