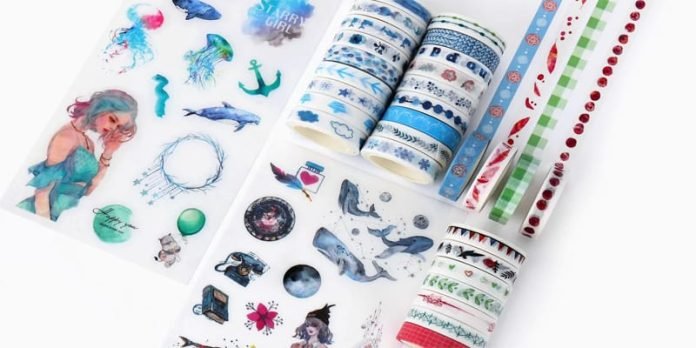 Last Updated on February 14, 2023 by
Acrylic keychains are made from a plastic called polymethyl methacrylate (PMMA). PMMA is a clear, colorless, and durable plastic that can be used for a variety of applications. Acrylic keychains are produced by cutting and shaping PMMA into the desired shape and then polishing it to create a smooth, glossy finish. They are popular because they are very durable, have a high-quality look and feel, and can be produced in a variety of shapes, sizes, and colors.
The Idea Of Acrylic Keychains Making Process
Acrylic keychains can be made using either a manual or CNC router. Manual routers are operated by hand, while CNC (computer numerical control) routers are operated by a computer. CNC routers are more expensive than manual routers, but they offer a higher level of precision and consistency.
Moreover, they can be made in a wide variety of shapes, sizes, and colors. The most common shapes are round, square, rectangular, and oval. Acrylic keychains can also be made in custom shapes.
Printing Method Of Acrylic Keychains
Acrylic keychains can be printed with any text or graphics. The most common printing method is silk screen printing, but other methods such as digital printing and engraving can also be used.
The keychains are very durable and have a high-quality look and feel. They are also very easy to clean and maintain. Acrylic keychains can be wiped clean with a damp cloth or sponge.
How Do You Make Acrylic Keychains?
To make an acrylic keychain, you'll need some clear acrylic plastic, a key ring, and a jump ring. You can find all of these items at your local craft store.
Start by cutting a piece of acrylic plastic into the shape that you want your keychain to be. Then, use a drill or a sharp knife to make a small hole in the top of the acrylic piece.
Thread a jump ring through the hole, and then attach it to the key ring. That's it. Your new acrylic keychain is now ready to use.
The Ultimate Use Of Acrylic Keychains
Acrylic keychains are an excellent promotional product because they are so versatile. They can be given away at trade shows, conventions, corporate events, and other promotional events. They are also a great way to thank customers or clients for their business.
The stationery items are a great way to promote your business or brand. They are an inexpensive way to get your name out there, and they are very effective at getting people to remember your company or product. If you are looking for a promotional product that is both effective and affordable, then consider acrylic keychains. They are a great choice for any business or organization.
More About Acrylic Keychains Using Washi Tape
Acrylic keychains are a popular way to add a touch of personality to your keys or backpack. However, creating custom designs can be time-consuming and expensive. Thankfully, there is an easy and affordable way to create your own unique acrylic keychains using washi tape. First, gather your materials. You will need acrylic keychain blanks, washi tape, scissors, and a hole punch. Acrylic keychain blanks can be found at most craft stores or online. Next, choose your favorite washi tape designs and apply them to the acrylic keychain blank. Trim any excess tape with scissors. Using a hole punch, create a hole in the top of the keychain where you would like to attach the keyring.
Finally, attach a keyring to the hole, and your custom acrylic keychain is ready to use! Washi tape comes in various colors and patterns, making it easy to create personalized keychains for any occasion. This method is a great way to make party favors, gifts, or to add a touch of personality to your everyday items.
Conclusion
Acrylic keychains are popular promotional items for several reasons. They're affordable, versatile, and can be customized to match any brand or event. If you're looking for an eye-catching way to promote your business or upcoming celebration, consider using Vograce washi tape on acrylic keychains. Not only will they look great, but they'll also be functional and long-lasting.