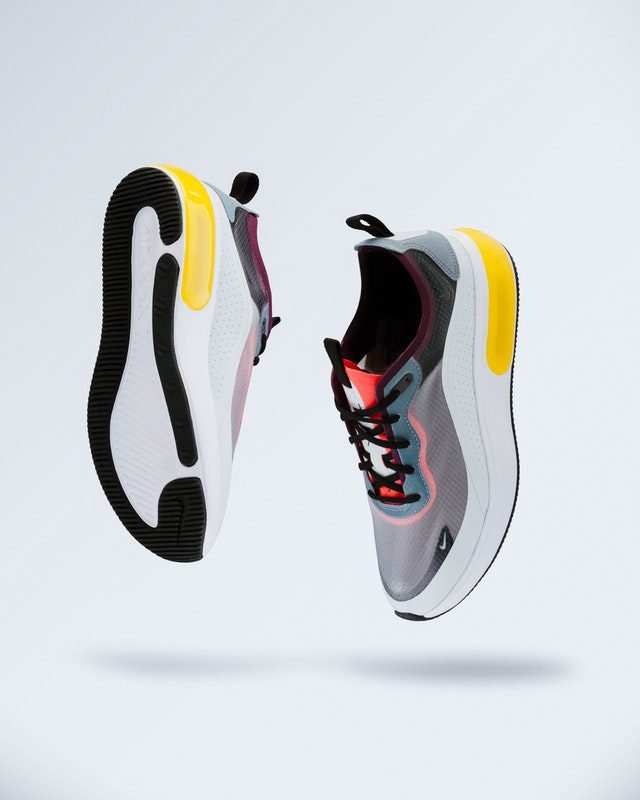 Last Updated on March 1, 2023 by asifa
If you're living with diabetes, you know the importance of taking care of your feet. Diabetic shoes from Anodyne can provide many benefits for those looking to improve their foot health. Our diabetic shoes are designed with extra cushion and support to help keep feet healthy and comfortable all day long. In addition to our diabetic shoes, we also offer a wide variety of other styles and sizes that will suit any need or taste. So, whether you're looking for a stylish pair of shoes to wear out on the town or a comfortable pair of shoes to wear around the house, Anodyne has a diabetic shoe option for you!
Why Do You Need Diabetic Shoes?
If you have diabetes, it's important to take extra care of your feet. That's because diabetes can cause several problems with your feet, including nerve damage, poor circulation, and an increased risk for infections. Diabetic shoes are designed to help reduce these risks by providing ample cushion and support. In addition, diabetic shoes offer more depth than regular shoes to accommodate swelling.
How Do Diabetic Shoes Help?
Diabetic shoes can help improve foot health in many ways. First, they can help reduce pain and discomfort by providing extra cushion and support. This can help prevent injuries and keep feet healthy. In addition, d-shoes can help promote better circulation by providing enough room for the foot to breathe. Finally, diabetic shoes are often made with the minimum amount of seams to lower to the risk of possible irritation and complication.
Reasons to Buy Diabetic Shoes from Anodyne
It is crucial to have a pair of diabetic shoes that can help you with your foot problems. D-shoes from Anodyne can provide many features with great benefits for those living with diabetes including but not limited to the following:
Extra Depth
When it comes to dealing with diabetes, there's no one-size-fits-all solution. D-shoes are designed to provide a comfortable and supportive fit for people with diabetes. Anodyne shoes are made with extra depth to accommodate swelling, and they also have place for shoe inserts. This can help improve foot health and reduce pain and discomfort.
Light Weight Outsoles
Anyone who has ever stood on their feet for a long time knows how exhausting it can be. Your feet ache, your legs feel like lead, and every step is an effort. Now imagine how tough it must be for people with diabetes who have to contend with that fatigue daily. That's where Anodyne comes in. Anodyne's diabetic shoes feature outsoles made from a lightweight, durable material. This helps reduce foot fatigue, making it easier for people with diabetes to walk and stand for long periods.
Without Any Metal Component
Diabetic shoes are essential for people with diabetes. They provide many benefits. However, not all d-shoes are created equal. Anodyne's diabetic shoes are unique in that they don't have any metal components. This means that there's less risk of foot irritation or skin damage. Because the shoes are made from breathable materials, they're also more comfortable to wear.
Protective Toe Box
One of the most important parts of a diabetic shoe is the toe box. This is the area that protects your toes from getting smashed or stubbed. Anodyne shoes have a protective toe box that takes toe protection to the next level. The protective toe box is made of durable material that can withstand a lot of wear and tear. And it's not just for looks – the protective toe box extends the life of your shoes by protecting the toe area from scuffs and scratches.
Shanks with Arch Support
Anodyne shoes are designed to provide comfort and support for people who suffer from diabetes. An important feature of Anodyne shoes is the shank, which helps to provide support. This helps to reduce pain and improve circulation in the feet. Additionally, the shanks help to distribute weight evenly across the foot, reducing pressure points and preventing calluses and blisters.
100% Hygienic with Antimicrobial Treatment
D-shoes need to not only be comfortable and stylish but also 100% hygienic. That's why we've developed our unique antimicrobial treatment, which ensures that our shoes are completely free of bacteria and other harmful organisms. The treatment is completely safe for diabetics and it helps to keep feet healthy and free from infection.
Final Thoughts
There are many reasons to love D-Shoes from Anodyne. They are designed to improve foot health, reduce pain/discomfort, promote better circulation, and protect against infection. They are also made with extra depth to accommodate swelling, and they have a place to specialized insert or orthotic. Diabetic shoes from Anodyne are a great choice for people with diabetes who want to improve their foot health and quality of life.
Read More: Straight Talk About Refinansiering.