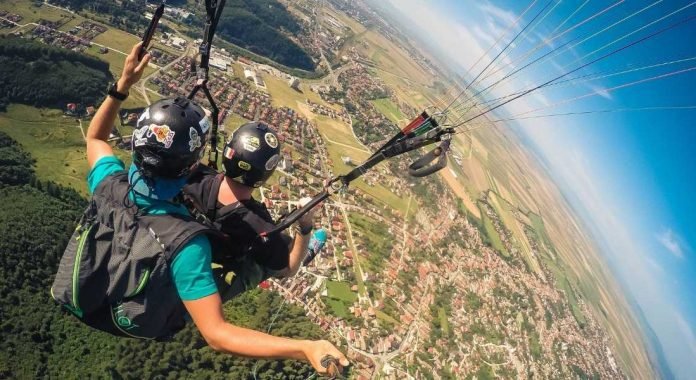 Last Updated on May 24, 2022 by husnain
Are you a thrill-seeker? Do you crave an adrenaline rush that makes you feel on top of the world? Do you want to take up thrilling activities that take you out of your comfort zone? If you answered yes to any of these questions, then you are definitely a thrill seeker. You probably want activities that get your heart racing and leave you thrilled. Here is a compilation of the best activities for thriller seekers.
1. Bungee jumping
Imagine leaping out of the top of a mountain head fast racing towards the ground. Just when you think you will fall, you are pulled back by a cord tied to your ankle. This is bungee jumping! Without a doubt, this is one of the top activities that causes an adrenaline rush. There are many places where you can do bungee jumping and have a blast.
2. Skydiving
Jumping out of a plane is the most thrilling activity you can think of doing. It is the ultimate activity to get your heart racing as the earth rushes towards you as you fall from miles above. There are many places that offer a skydiving experience, one you will never forget. Do it once, and the fear will be gone.
3. Paragliding
Yet another activity in the air that can be thrilling is paragliding. You will jump off from the top of a mountain in a paraglider to which you are firmly harnessed. You will get to experience what a bird sees and feels as it glides in the air. This is a thrilling activity that is pleasant and will fill you with sheer joy.
4. Riding fast cars
A thrilling activity that you can do on the ground is riding a fast car. We are not talking race cars here but of fast cars that take off at top speed. Riding on a highway in the fastest of cars is a great thrill seeking activity to do. A long journey can become exciting when you are in a fast car. You can consider getting a car like the Tesla Model S. The eco-friendly car can race from 0 to 60 in 1.98 seconds. There is no better thrill than taking off in a fast car.
5. White water rafting
Here is a thrilling activity that you can do in a group with your dear ones. White water rafting involves riding the rapids in a raft. As the white water of a river rushes past you at top speed, you need to hang on in your raft. It is an activity that calls for skill and determination as you battle the elements and have fun at the same time.
6. Roller coaster ride
An adrenaline racing activity that even kids can take up is a roller coaster ride. Sit on a carriage and be taken on a ride that will leave you screaming as you go through turns, twists, and drops.
Hope you liked our list of the best thrill-seeking activities. Try out these activities and have a great experience.
Read more: A Brief Overview of the History of Rollercoasters