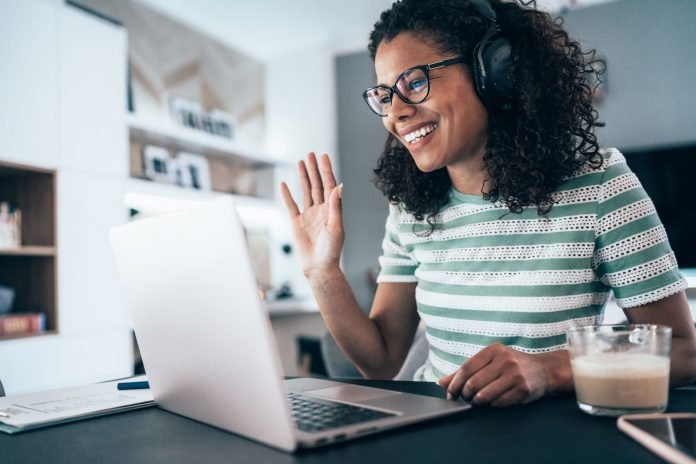 Last Updated on June 1, 2022 by zaibnoor341
Bringing Offline Events Online
In today's era, on-ground events have been replaced by virtual events. The conventional method of conducting events has taken a drastic shift due to the onset of the pandemic that completely changed all of our lives. Even though the era of face-to-face interaction will never go away but interacting virtually has its benefits too. Offering a completely different experience, virtual event solutions have made the adaptation irreversible. From online conferences, product rollouts to town hall meetings; virtual event management services are here to stay. Many successful event organisers believe with a few exceptions, almost all events around the world have a chance of at least transforming into hybrid event services. 
The Hybrid Way Of Event Execution
When physical events had to be shut down and audiences were advised to stay at home, many event businesses revolutionised their way of doing things by turning to the virtual world.
However, in the current situation when everything is starting to get back to normal, event organisers are cautiously thought of taking the best flavour of virtual events and adding it into the physical domain. This makes way for hybrid events that engage their audience even more. Here, the audience can enjoy the best of both worlds.
To execute a successful hybrid event, one needs to consult a hybrid event services partner who understands the virtual interactive technology and can help you deliver the perfect experience for your audiences. With virtual event services, you can derive the benefits of an all-in-one platform to bring your intended audiences closer to you.
Marketing Trends For Virtual Events
COVID-19 hampered the growth of many large events, conferences, and meetings. Hence came the need for creating live and entertaining virtual experiences. Webcasting services became a way to broadcast media over the internet and engage listeners in real-time. This streaming media will allow you to communicate and collaborate with one or multiple parties simultaneously. Video conferences, interviews, festivals are some of the events that leverage this webcasting broadcast experience.
AV hire services are another boon of the event organisers. Apart from offering full technical event production services, virtual event solutions also offer Audio Visual Equipment on hire. In many instances, businesses require the right equipment backed by exceptional AV technicians service who can operate and run events without a hitch. From LED screens and other video equipment to sound systems and props, choose AV hire services to deliver a grand event.
Understanding Fundamentals Of Planning A Virtual Event
Conducting virtual events requires the same kind of dedication and preparation as an on-ground event. affair. Before opting for a virtual event service, it is essential to understand where to begin. We have compiled the basic practices and fundamentals that should be followed to successfully organise your next best virtual event.
Defining The Purpose Of The Event
It is crucial to outline the real purpose of the event before organising your virtual event. Is it a product/service launching program or are you bringing top players from the industry together to discuss and network? Only once the purpose is decided, other attributes like size and type of audience, duration of the event, and marketing strategy can be crafted.
Recognise Your Audience
As an event organiser, one needs to decide their target audience so that a tailored experience can be delivered. Understanding the audience demographics, age group, interests, location, and many such factors is essential to ensure that event is not broadcasted to the wrong audience. You need to be confident that the audience will engage with your event. Also, remember to check how tech-savvy an average individual will be from your audience member. Your attendees should be able to access and navigate the event space.
Set Realistic Budget
Always create an event budget beforehand so that you don't end up overspending. Once a virtual event solution provider is finalised, discuss with them the expenses to be incurred for the technology platform. While hosting an event, remember to assign a rough budget for every segment like guests/speaker's fees, designs/creatives, marketing and strategy tools, and so on.
Content Is The Key
In a virtual environment, success can be achieved with great content creation. Bring in effective keynotes, industry-relevant speakers and arrange interactive sessions tailored as to the needs of your audience. You can even conduct polls and surveys to analyse what information is needed by your community.
Event Marketing And Promotion
Once the event structure, budgeting, and audience segmentation are done, you need to focus on the promotion and marketing plan. Leverage the power of social media in getting as much audience and creating awareness. Discuss the kind of aesthetics you want for your online creatives and spend your budget efficiently. Make use of emailer campaigns and integrate the event details on your website to amplify the event schedule.
Choosing The Right Event Technology
These days virtual event management services offer a centralised option that can integrate your content at a one-stop platform. Instead of jumping from one software to another, it is better to choose a reliable virtual platform where all required features and functionalities for your event are available. While deciding the right event management platform, you should consider attributes like intuitiveness and user-friendly interface. Special networking features such as polls, chat rooms, Live Q&A boards, and emoticons should be a part of your technology platform.
Analyse And Evaluate Event
It is important to focus on post-event exercises also. Collect feedback from the event audience covering their views on the registration process, content, quality of keynote speakers, and accessibility in being part of the event. Thoroughly brainstorm on the suggestions received and remember to fine-tune the future event.
Final Thoughts
To conclude, it's good to start planning your virtual event efforts early. Take advantage of the expertise of virtual event solutions and do your research on how you can make your event more compelling. Hopefully, through this article, you will have enough ideas to bring your event to life. Give your virtual agenda a boost and choose a reputed virtual event management service provider who can guide you from planning to execution.
Read more: Hybrid Events: What You Need to Know