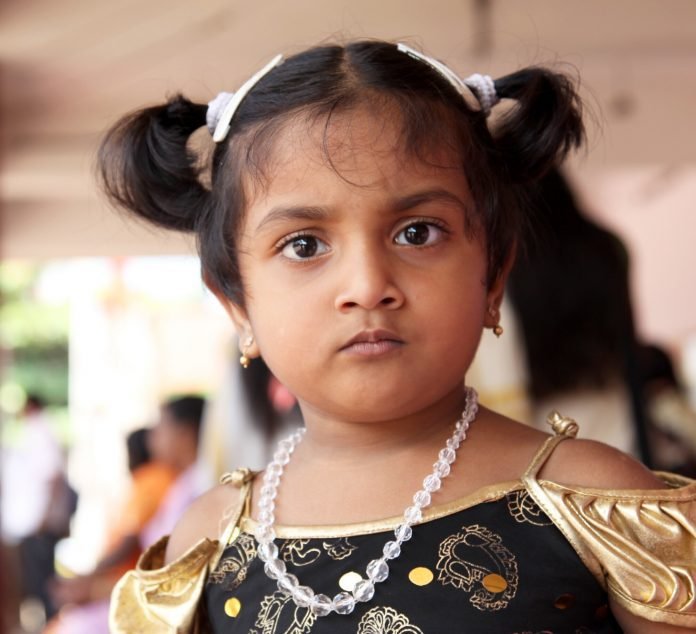 Last Updated on October 4, 2021 by azamqasim
If you're among the 63.1 million Americans living with a child under 18, you probably are wondering how you can improve your little one's overall quality of life. When kids are old enough to develop their own tastes and fashion likes, this means looking through children's jewelry that keeps them confident and happy.
Here, we're going to talk about how you can select children's earrings, necklaces, rings, and more. Read on for some tips on how to select jewelry for children that they're sure to love.
Consider Their Age
The first thing to think about when selecting jewelry for kids is their age. Generally, it's inappropriate for children under 3 to wear anything more than a pair of simple stud earrings. Occasionally, child size rings are also fine.
The bottom line is that you don't want to give really young children anything with a chain or a thread. These present choking hazards, so you need to avoid them.
If your child is older than 3, you can give them necklaces and bracelets made from stretchy elastic bands. These thin pieces will break if too much pressure is put on them. The risk of choking is nearly eliminated.
Most children who are able to walk and talk have really strong opinions about what they like and what they don't like. This means that you need to communicate with them about their tastes when choosing jewelry.
Talk to Your Child
Talking to your child is the best way to determine what types of jewelry they'll like.
You can take them to a child-friendly store and ask them about the types of items they like. While you definitely shouldn't buy from there- the materials are generally low-quality- this will give you an idea of what they like. If you think this will be difficult or that they'll want to make an immediate purchase, browse high-quality hypoallergenic jewelry for kids online.
Involving your kid in the decision process makes them feel valued and heard. This not only gets them excited about fashion but also strengthens your overall bond with them.
Think About Their Interests
If your child doesn't have the attention span necessary to talk about accessories with you, that's okay! All you need to do is think about their interests and select jewelry that aligns with them.
For example, if your kid is a Hello Kitty fan, there are tons of charms that they're sure to love with her face on them. You can also purchase kitty cat stud earrings or a child's necklace with a pawprint on it.
You also can think of the colors that your child most likes to wear. Is your little one a lover of all things blue? Get them some studs with aquamarine or turquoise stones.
This will ensure that you get your child something that they actually want to wear. Jewelry is a form of self-expression, after all. You want your little one to feel confident!
Make Sure Everything Is Sized Correctly
Before you buy any baubles for your child, it's important that you make sure you have the correct sizing. Your kid will be disappointed if a necklace is so big that it falls off them.
Be careful that you get jewelry with elastic or adjustable chains to ensure that it fits even as your little one grows up. You don't want them to go through the stress of outgrowing a favorite piece too soon. This may sound like a minor issue, but it can be very upsetting for a child that's attached to a specific piece.
More importantly, rings and bracelets that are too tight can cut off circulation and pose a huge safety hazard. Measure your child's finger precisely and accurately to avoid problems like these.
Find Safe Children's Jewelry
Last, but definitely not least, you need to invest in children's jewelry that's actually safe for little kids to wear. We already talked about appropriate sizing and measurements, but it's also important that you purchase pieces made from high-quality materials.
Despite children having really sensitive skin, many major retailers use low-quality materials to make their jewelry. This can cause itchiness and rashes as well as discoloration of the skin.
This is a problem for children in the short term for obvious reasons, but it also poses long-term problems. Low-end costume jewelry has all sorts of bad chemicals on it, some of which are carcinogens.
Luckily, all of these issues are easily avoidable! Check the label on everything that you buy to make sure that chains, charms, studs, and bands are all made from top-notch metals. Sterling silver is one of the most common and affordable, but you can also get jewelry made from gold or gold-plated metals.
Encourage Self Expression
Once you give your kid some awesome jewelry, it's time to encourage them to have fun with it! Play dress-up games with your child and let them experiment with new styles. This gives them room to discover their tastes and innovate new styles.
Encourage them to try new things at home and become more confident in their likes and dislikes. This is a surefire way for kids to explore their identities both as fashionistas and as people.
Learn More About Jewelry for Children
There are many options for children's jewelry out there, so it's important that you give some consideration as to what ones are best for your kid. This means communicating with and considering your child every step of the way.
Now that you know how to choose children's jewelry that your little one will love, it's time to get more tips on how kids can accessorize. Check out the 'fashion' tab on our home page to learn more about the outfits that kids can pair their new jewelry with to look flashy and fun.