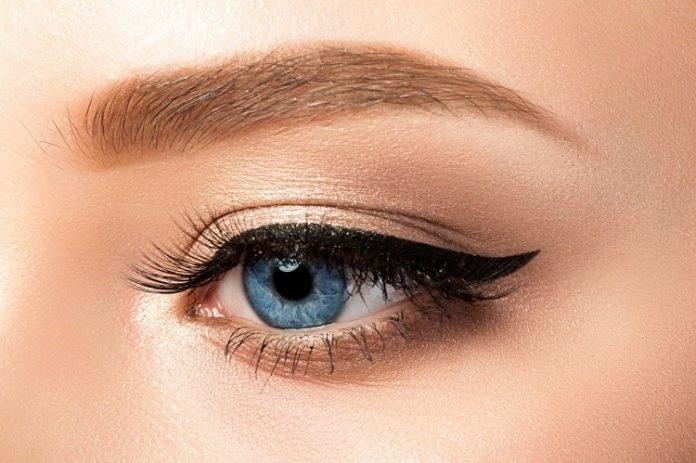 Last Updated on April 25, 2022 by binkhalid
Research shows that the false eyelash market is worth over $1.1 billion, and experts predict it will grow to $1.6 billion by 2025. This increase in demand is attributable to the emerging eyelash trends we have been witnessing over the years.
If you are a makeup fanatic, you understand that a great pair of lashes can accentuate your entire face. Besides, they complement a minimalistic makeup look by drawing more attention to your eyes. Artificial lashes also cover up the loss of natural ones allowing you to feel more empowered and confident.
Here, we explore the most popular eyelash trends of 2021 and explain how to create them. We'll also recommend some makeup looks you can wear with them for a blended feel.
1. Hybrid Lashes
Hybrid extensions are a widespread trend among those who like natural-looking makeup. After their popularization by the Kardashians, they are now a preferred beauty accessory for many people.
Hybrid lashes add volume to your natural ones without looking too artificial. Wearing them allows you to create a seamless look since they blend well on your eye line.
You can also customize the lashes according to your eye shape and preferred style. This feature makes it easy to create different glamorous or natural looks. While some prefer a 70/30 ratio of extension to natural eyelashes, some opt for an equal one for better balance.
When wearing hybrid lashes, it's advisable not to use mascara. This precaution is to avoid the volume fans from snapping shut. It also prevents the strands from sticking together and creating an undesirable clumpy look.
Once you get hybrid lashes, they may last for up to eight weeks. However, you may need to refill them every fortnight to maintain their fullness. Luckily, the refill process takes about 30-60 minutes, depending on the number you need to replace.
2. Colored Lashes
If you love bold makeup, consider joining in on the colored eyelash trend. While the demand for these extensions is not as high as dark options, they are ideal for making your face stand out. Colored lashes also complement your eye color and highlight features like their size and shape.
Match your colored lashes with lipstick to create a dramatic look. You can also wear them with colored eyeliner to brighten up your eyes. Alternatively, rock them with your favorite color eyeshadow and wear a complimentary outfit for a sophisticated look.
When skeptical about colored extensions, combine them with dark ones. Create a thin base using typical falsies, then add a few colored strands. Once you feel more confident, go for the plain color of your choice.
With correct and professional installation, colored lashes may last up to 4-6 weeks. Still, this duration will depend on your face cleansing technique and maintenance practices.
3. Volume Lashes
Applying several layers of mascara can make lashes more conspicuous, but it will not fill the gaps between them. If you have sparse strands or desire a fluffy look, opt for volume extensions.
While these lashes go well with a full coverage makeup look, you can still wear them with a bare face. Attach approximately eight faux strands on a single natural one to create a feathery and sophisticated appearance. Besides, opt for a lesser number of about two for enhanced natural beauty.
Applying volume lashes will take approximately one to two hours, depending on the desired number. They also last for up to six weeks if you use gentle facial products and avoid rubbing your eyes.
While installing volume lashes is not a complex procedure, it's advisable to get professional help. Taking this measure will avoid causing injury when using glue or by pricking sensitive eye parts. Moreover, you prevent issues associated with self-installation like infection and inflammation.
Getting lash application services from an expert will allow you to get a balanced ratio to prevent clumping. It's also advisable to buy the accessories from reliable stores like Lavaa Beauty to ensure you get quality and authentic products.
4. Textured Lashes
Wearing textured or faux mink extensions is the perfect way to create a unique expression. Select lashes of various lengths, curl patterns, and diameter, then mix them for a feathery look.
Unlike some styles that look unnatural, textured lashes create a classic appearance. Due to this feature, they are a suitable accessory to many makeup looks. Their lack of symmetry also adds an attractive element to the eyes, making them stand out even with minimal enhancement.
In most instances, textured extensions last for about eight weeks after installation. Still, the period may differ depending on the rate of growth and loss of natural lashes.
When wearing these eye accessories, avoid dark-colored eyeshadows as they may create an overpowering effect. Instead, pick lighter or nude shades to highlight your eyelashes and eyes in general.
5. Glitter Lashes
Wearing glitter lashes is a trend that has been growing in 2021, especially on social media platforms. This is due to the glamorous and sophisticated look that they create.
Depending on your style and preference, you can pick golden or silver-colored extensions to match your favorite party outfit. If you prefer a more distinct look, go for brighter shades like pink or purple.
Create the perfect look by using glitter mascara on typical eyelashes to add some shine. However, ensure you start with a base of a dark-colored product. This will allow you to control the amount of shine and prevent creating an exaggerated feel.
If you find this process time-consuming and tiring, buy ready-made glitter lashes. Doing this will allow faster application and reduce the risk of injury.
Most glitter extensions last for about a week or two, which is a relatively shorter duration than other models' lifespans. This aspect is because glitter makes the strands heavier and leads to clumping. Despite this, they are the ultimate choice for creating a sparkling, stunning, and luscious appeal.
Read more : Eyelash Technician
Explore Different Eyelash Trends
Learning more about eyelash trends is an ideal way to determine your next favorite look. Moreover, you can pick several extensions to rock interchangeably to avoid monotony.
If you want to read more about beauty and fashion, browse this page to discover other posts.
Read more: FEW THINGS YOU NEED TO KNOW ABOUT LASHES WITH EXTENSIONS