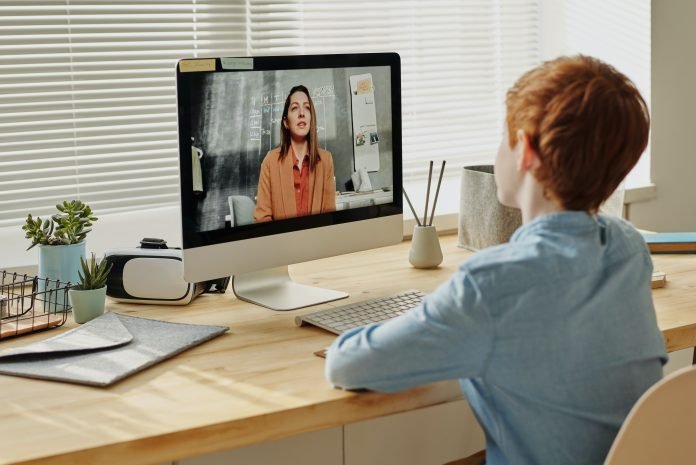 Last Updated on April 15, 2023 by asifa
Day by day, the importance of online education is increasing. People living in a digital world save their time and get higher education thanks to the world's excellent professors.
If you are an online educator, you are on the right path as here you can read the answers to the most asking questions. This time we are going to speak about how to build an audience for an online course.
Why You Should Go for It
Along with e-learning growing and achieving new heights, online creators look for new opportunities to gain the best possible success. As one of them, you can rely on different educational websites for teachers to organize the process in the best possible way and offer a smooth experience. Then you should publish the content on your personal platform.
After backbreaking work, you have to work and do everything to reach the result you deserve. Because even if you have the most incredible online course ever and spent a lot of time thinking, making the content, and recording the video, it is too little to make it ready for selling. You have to help your future students to find you. Hmmm…
But how?
For sure, by finding an audience for your virtual classes.
Again the same question: how?
Here you should take one fact into consideration – this is one of the online education jobs work from home many people go for and achieve success. You are responsible for all your actions and everything is done according to your preferences. So, you should decide how.
Continue reading and reveal all the answers that will help you find the audience of your heart, enjoy, and of course, make money!
Firstly realize why you need to have a big audience for your courses.
Okay, why do you need an audience?
There are plenty of reasons, and the most visible one is that even if you have the most appealing course without a big audience, there will be no result. Even if you do not have a big social media audience (which is not even a must, because not everyone following you will buy your courses), you can have a successful practice.
Target your audience
Targeting the audience has several reasons.
First, always remember that people are different at different ages! So the same material can be straightforward for 16 y. o. teenagers but so hard for adults (or opposite).
You can target your audience by taking into consideration these statements.
Generation
Gender
Locating
Earnings
Purposes
Powers and values
Besides, suppose you have, for example, English language or programming classes, in that case, you should understand that not everyone is a beginner. You have to value your students' time by dividing courses for beginners and advanced. In this way, you will work hard but will have better results.
Choose the best educational website for you or create your own.
There are hundreds of educational websites you can use for sharing your video classes. But there is another better option for you.
Having done detailed research, I found this a good platform for you to rely on.
Programmers, designers, marketing specialists, and managers will provide you a chance to make a professional online school in just a few minutes.
Here the only thing you will do is recording your videos because specialists will do everything instead of you.
Uteach breaks all the stereotypes and proves that you will succeed in trusting them because in the 21st century, being a good specialist (no matter teacher or barber) is a good advantage.
Pricing
Set the most reasonable price for your courses. Ask yourself what the other advantage is that will attract the attention of your student. Compared with your competitors, you should have the most relevant value proposition at the same time with excellent quality. Only these conditions will help you to be the 1st.
Think out-of-the-box!
Offer uniqueness to attract the attention of your customers. Be creative because nowadays generations are only looking for unique and fascinating courses because do not forget that they sometimes sit in front of gadgets for hours to learn something. So you have to provide them with good and exciting courses as they pay for that.
SEO
As a tutor and at the same time course seller, Search Engine Optimization (SEO) is something you cannot avoid. Of course, I have already suggested a really good company that will not only create an educational website but also will provide these tools. Yes, if you're not familiar with SEO, here are the essential tools that Search Engine Marketing offers:
The content of your blog
Actually, high-quality content writing is a valuable way to connect brands with their customers. Content also increases audience engagement and recognition.
Backlinks (the more quality sources that offer a link to your course, the better)
Backlinks are essential for your website if you are hoping to receive free visitors from search engines.
Technical SEO or on Page SEO (meta title, meta tags, meta description, etc.).
Website performance (page speed, UX, the average time people spend on your pages, etc.)
Promote Your Course on Social Media
Aww… Do I need to speak about the importance of social media nowadays?
LinkedIn, Facebook, Instagram, Pinterest might be perfect platforms to use for promoting your studies.
To make a big audience, you should share your knowledge with them on these platforms (of course, with the most important ones for paid members).
But your 1st step should be choosing platforms for your students. Ask yourself, "Where does my target audience hang out online?" For this, you must target your audience, as I have already mentioned.
Create an Ad
The speech is mainly about a video advertisement on various social media platforms. Advertising is the best way to communicate with customers. Advertising helps to inform the customers about the brand and the variety of products useful to them. Here ads will help you to find a big audience who will later buy your courses.
To sum up
These are the necessary tools to find an audience for your courses. Be intelligent, use all your potential and invest a little bit of money to achieve success in this field. The most difficult part is the 1st step. After a successful course, students will find you easily thanks to the positive feedback.
Congratulations. You will rock it!