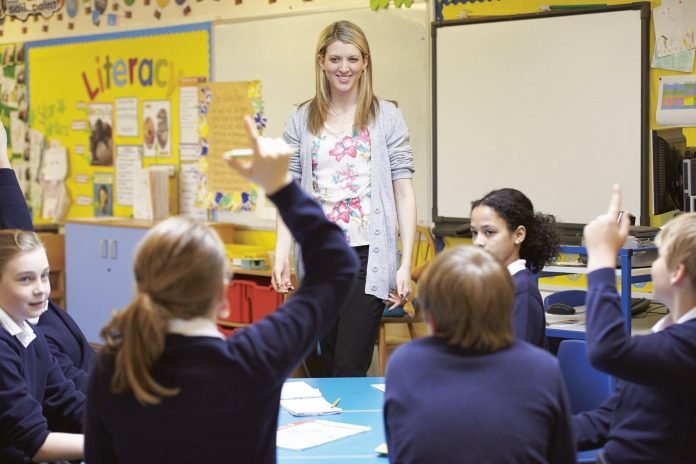 Last Updated on August 17, 2022 by rida
The world is getting more complex each day, with new problems and technologies emerging left and right. In other words, gone are the days when all a student needed to know to survive in the practical sphere was some basic computer knowledge.


Students need to be on their toes, learning new things to keep up with the ever-changing modern-day professional needs of this incredibly fast-changing world and that is why including 21st-century skills in education have become imperative.
Creating lectures and courses on 21st-century skills for students is more critical than ever before. Every day, new advancements surface that demands learners know how to navigate them, which is only possible with the help of 21st-century skills. However, all this talk on bringing 21st-century skills into education begs the question of what exactly these skills are. Keeping that in mind, here is an in-depth discussion on the topic.


What Are 21st Century Skills?
21st-century skills include essential competencies that enable people to adjust and blossom in the dynamic modern-day corporate sphere. These include digital literacy, collaboration with others, problem-solving, and pragmatic thinking, among others.
There are no set-in-stone entries in the list of 21st-century skills for students, as they include all the aptitudes and approaches that allow individuals to take on the technology-dependent society.
Let's put it this way, perhaps a decade or so ago, nobody could have imagined that a time would come when students would have to learn remotely without going into the physical classroom. However, thanks to the pandemic, remote learning became a necessity. If kids weren't acquainted with the digital arena and its offerings, they would have had a lot of trouble navigating this new style of education.
Similarly, presently, learners are more likely to develop solutions to problems using innovative thinking rather than relying wholly on theories. They are more adept at working in groups than before because they were exposed to 21st-century skills courses.
Another factor to consider when discussing the present-day education system and how it necessitates including 21st-century skill courses in schools is the impact of global education. Now, students are not restricted to one set classroom but are connected with a much more diverse audience because of the concept of a global classroom.
With remote learning, students can connect with learners worldwide, becoming part of a global classroom in the 21st-century education sphere, ultimately making them better collaborators and team players. As a result, they are better equipped to deal with the intricacies of the present-day education system.


Promoting 21st Century Skills in Classrooms
There are many ways to spur students into acquiring 21st-century skills in school, but here are some of the most common and easiest to execute.


Have Diverse Classrooms
Try to keep your student-base diverse. The more varied your classroom population, the more students will learn to connect and work as teams.
Having a global classroom in the 21st century is perhaps one of the most effective ways to teach students how to collaborate with others.


Problem-Solving Workshops/Classes

Another intelligent approach to teaching kids competencies to thrive in the practical world is to have problem-solving classes and workshops.
Teachers can put together situations where students have to rely on their thinking to come to a solution rather than going by the book. Doing so will teach young learners to think outside of the box and lead them to innovations vital for success in the corporate arena. Higher-ups love no one more than those who can think up creative ideas that will help the company stand out in the marketplace.


Invite Professionals
Nothing can teach students the ropes of business like a professional who has been through the thick and thin of the working world. Therefore, invite successful professionals from different fields who can help educate kids on honing skills rather than putting all their energy into traditional coursework.


Focus On Practical Knowledge More Than Theoretical
There was a time when teachers would give students an in-depth rundown of theories and expect these young minds to succeed once out of school., but that time is long gone. Now children need to learn things they would use and implement in their professional lives. Hence, focusing on practicality over theory is essential for modern-day education.


Final Thoughts on 21st Century Skills
If you wish to prepare your child for their professional life and want them to thrive and not just survive, you need to ensure that they are well-versed in 21st-century skills. You must make sure that your little ones can work with modern tools, confidently interact with people from different backgrounds, come up with solutions on their feet, and think critically.

Want to learn more about the topic? Reach out to us at Level Up village and allow us to put all your queries to rest.
Read More: Creating a Learning Environment