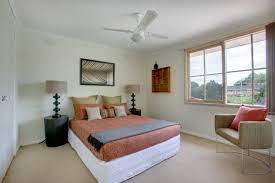 Last Updated on July 30, 2022 by
 Have you tried to check inexpensive sectionals for your home online? There is no doubt furniture can be expensive, but you can still get yourself inexpensive sectionals with high quality. Large pieces of furniture like couches and dining tables can be pricey, but there are several inexpensive sectionals that you can check out.
Sectional is a big deal, and the colors are aesthetic, and materials are quality. Budget is always a factor you want to consider when purchasing your furniture. Our list of inexpensive sectionals is below.
Contemporary Velvet Upholstered 3 Piece Sectional with Deep Button
This contemporary velvet double chaise sectional is from Meridian furniture. It includes a throw pillow and custom chrome legs. This sectional cost $800, and it has a seating capacity of 6 with a semicircular shape.
Talking about the style, this sectional offers a contemporary style. The materials consist of wood, metal, and fabric.
Darcy Cafe Chaise Sectional
The Darcy cafe chaise sectional is a big deal! From the price to the style and function. This sectional is designed to complement your taste for clean, contemporary style with the added benefit of kick-back comfort. This beauty from Ashley furniture cost $813.53.
This aesthetic statement is completed with stunning flared frame-covered pillow top armrests and an ultra-soft upholstery that holds up to everyday use. You can use this changeable cushion on this versatile chaise on either the right or left arm side.
Alliston Durablend Gray RAF Sectional
This sectional offers several functions and is ideal for your living room. This sectional furniture offers high comfort with padded cushions, pillow arms, and length.
Some of the factors that make this Alliston Durablend sectional unique are the contemporary style it offers, the color (gray), and the tufted back. The price range from $512.45 to $960.67.
Navi smoke RAF chaise sectional
This sectional furniture is leather with a pebble texture to give maximum comfort. The angled side and soft armrests also spice it up. This Navi cost $967.21, and it is perfect for its simplicity and the comfort it offers. This RAF chaise sectional has jumbo stitchings and fashionable styling.
Polyester Upholstered L-Shaped Sectional Sofa With Ottoman
The Polyester Upholstered L-Shaped Sectional Sofa with Ottoman is available in various colors and traditional neutrals. It's an excellent budget-friendly option because it's just around $500. It's 77 inches long, so it'll fit in most modest rooms or apartments. You can also relocate the ottoman to the side that suits your setup.
Conclusion
Inexpensive sectional couches might be the perfect centerpiece for your living room or family room (or even your bedroom, if you need one). However, if you live in a small house or apartment, you generally don't want something that takes up too much space. Their multi-functional purposes make them more unique as well.
Sectionals can be very expensive, but that doesn't mean you can't get quality furniture for your home at a more affordable price.
Read More: Can Upholstered Furniture Be Painted?