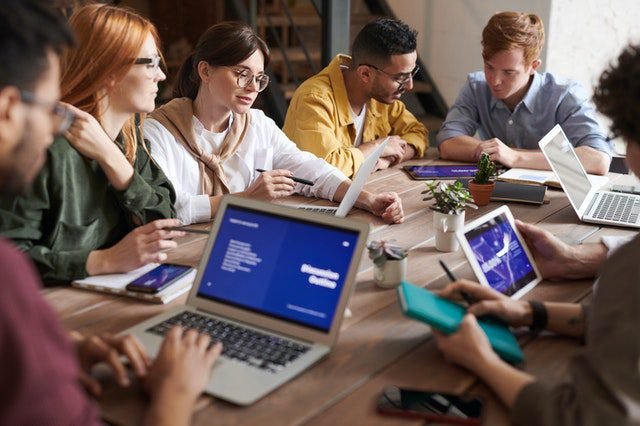 Last Updated on June 12, 2023 by asifa
Running an online business can be difficult at times, but it can also be a way to make a lot of money. According to recent statistics, e-commerce is worth billions of dollars in the US. Yet knowing how to run an online business is a unique skill set. You need to know how to attract customers, how to give them the best possible service, and a whole lot more.
In this guide, we're going to take a look at how to run your business online and make it a real success. Are you ready to learn more about what running a successful online business involves? Then read on and let's get started!
1. Build a Great Foundation
Without a good foundation, your business won't be able to support itself. First off, you need to invest in some good infrastructure. This involves two things: having a great internet connection and good hosting for your website.
A great internet connection is essential. If you have spotty internet access and can't always access your online store, your customers will have longer wait times and will have a poorer customer service experience. This will cause your business to suffer some severe repercussions, so make sure that you have the very best internet connection that you can.
Great hosting is very important, too. If you use slow shared hosting, your website will be slower and more cumbersome to use, which will also irritate your customers. It will also affect your ranking in search results, as Google now considers page speed as a ranking factor.
2. Grab Your Social Media Handles
When you've got your business name and a snappy URL, you need to ensure that you have a consistent web presence. To do this, you need to make sure that you grab social media handles that feature your business name.
To do this, you can use a tool like Namecheckr to check social media handle availability. It may not be possible for you to grab social media handles that are exactly the same as your business name (for instance, Coca-Cola doesn't own the @coke handle on Twitter). If this is the case, you'll need to get creative with your brand name.
When you've got the social media handles that you need, you should optimize the profiles by using consistent keywords across their bios and your website.
3. Get Funding
Before you start any business, be it online or offline, you need funding. While startup costs can be lower for online businesses, you'll still need some capital to buy supplies and equipment.
There are a few ways that you can go about getting funding. You can use your own savings, get a business loan, or seek investment.
If you want to get a business loan or get investments, you'll need to write a thorough business plan covering financial projections, market research, the products or services that you're offering, and more.
4. Be Careful with Customer Data
You need to be very careful with your customer data. There are stringent data protection regulations such as GDPR that you'll need to be mindful of, and you'll need to abide by different regulations depending on the market that you serve.
You'll definitely need to ensure that you encrypt your customer's data and store it in a secure space, and you should also make sure that you use a secure HTTPS connection to collect payment details. To give your security a boost, you may wish to get security certificates that verify your identity.
There are also some security measures that you'll need to take on the business side. These include using a secure wifi connection no matter where you are. If you log onto your business website on an unsecured wifi network, you're putting all of your customer data at risk.
5. Don't Quit Your Day Job
One of the best parts of running an online business is that you can do it at any time, from anywhere. This means that you can keep on working your day job while running your business, and you should. Online businesses can be success stories, but this success rarely happens overnight.
This means that you should treat your online business as a side gig until it becomes successful. Quitting your day job right at the start of the business can put you in difficult financial straits. Be persistent and wait until you can support yourself on income from your online business before you quit your main job.
6. Market Your Business
A business without marketing isn't going to attract enough customers to survive. You should use a large variety of digital marketing techniques to spread your name far and wide, including making sure your website features good SEO, using pay-per-click ads, being active on social media, and even using email marketing.
This might all sound like a lot of work, but the good news is that you can automate a lot of it. Read more about marketing automation and see how you can use programs to ease your workload.
7. Be Responsive
You should check your emails and social media messages at least once per day, even on weekends. Leaving messages unanswered is a good way to irritate your customers and force them to go to a competitor instead.
While this may sound like a lot of work, you're unlikely to be overwhelmed with messages until you become a real success. When you're successful, you'll be able to hire a customer service professional to handle all of this for you, so think of it as a growing pain.
How to Run an Online Business: Answered
We hope that you've enjoyed this guide about how to run an online business. Follow our tips and you'll be able to give your customers a great service experience and grow into a more successful business. With time and a bit of luck, you'll be able to make it work: good luck!
For more helpful and informative content like this, check out the rest of our blog today!
Read More: Finding Funds – 5 Tips for Securing a Business Loan
Apart from that, if you are interested to know about How can OfferToro increase your online business's income? then visit our Business category.