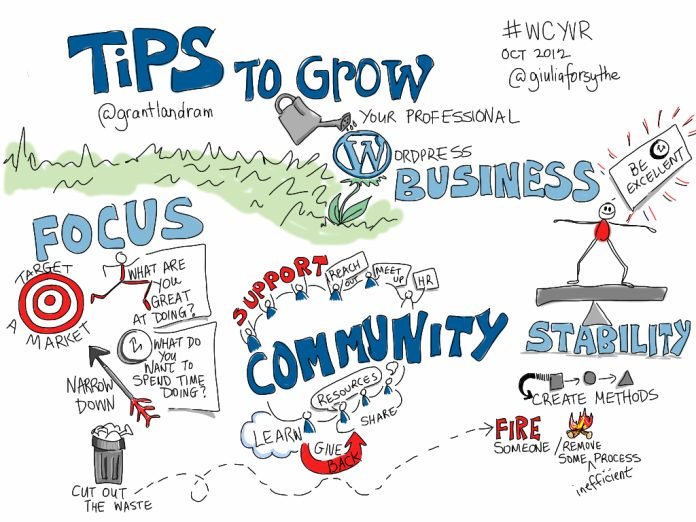 Last Updated on March 12, 2023 by Hassan Abbas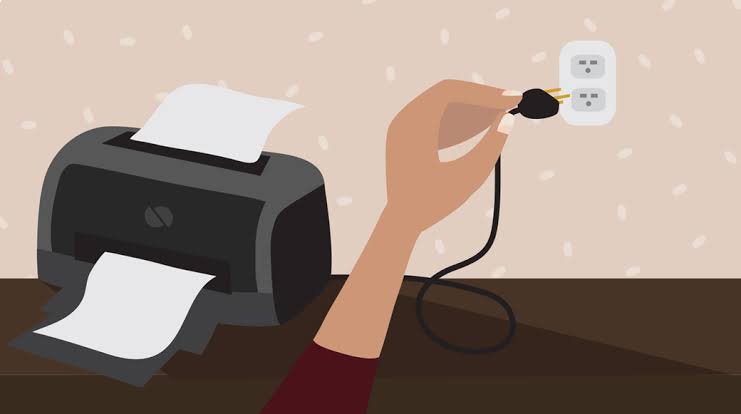 Introduction:
You're looking for a way to print, but the process can be overwhelming. You're not alone—the world of printing is full of options and seemingly endless possibilities. Don't let that intimidate you! We're here to help guide you through the basics of printing so you have everything you need to get started.
Whether it's a business card or a poster, we've got all the printing tips and tricks it takes to get fantastic results. We'll equip you with enough information to make an informed decision about which type of printer and paper will best suit your needs. Ready to dive in? Let's go!
What You Need to Know About Printing Basics:
If you're just getting started with printing, you may be wondering what kind of tools and equipment you need to create beautiful prints. Fortunately, the basics for printing are relatively simple and easy to get hold of, no matter what level of printer you are.
To get started, here's a list of the printing tips that every beginner enthusiast should consider:
Printer: There are many types of printers available, depending on your budget and the type of work you need to do. Look for a reliable model with good resolution and suitable ink or toner cartridges.
Paper: You'll need to choose the right paper for the job; glossy photo paper is best for photos; cardstock is ideal for invitations and announcements; and plain paper for newsletters and documents.
Power cords: Make sure your printer is plugged into an outlet that's on a surge protector. This will help protect your device from electrical surges that could potentially damage it.
Software: You'll also need to install software onto your computer so you can send documents to your printer easily. Most printers come with software already installed but if not, there are plenty of free programs out there that can do the job.
By having these basic tools in hand, you'll be well-equipped to start creating beautiful prints and making memories!
Different Types of Printers and Their Uses:
Printing can get complex, but understanding the basics of different printer types will help you decide which one is best for your needs. Here's a breakdown of the three common types of printers:
Inkjet Printers are great for home use and handle light printing jobs. They're known for creating beautiful pictures and vibrant colors, making them perfect for photo printing.
Laser Printers are ideal if you print large volumes on a regular basis. They're more expensive than inkjets but make up for it by being faster and more reliable, producing high-quality text documents and graphics with no wait time to dry.
Thermal Printers are used mainly in industrial settings, although you can find them in retail stores too. These are extremely fast at printing labels and tickets due to their heat-activated technology, which allows them to create sharp, clear images in record time.
The printer type you choose will depend on what kind of print job you need—from high-quality photos to reliable bulk prints—so take your project into consideration before investing in one.
Printer Settings: What Should I Know?
When it comes to printing, the devil is in the details—the most important of which are your printer settings. It's important to know what type of paper you're using and the printer you're using so you can adjust the settings accordingly.
Here are a few things to keep in mind when choosing your printer settings:
Printing Resolution:
Most printers these days can print with resolutions up to 600 dpi, so make sure that your images are at least that resolution. The higher the resolution, the more detailed and accurate your output will be.
Inkjet Printers:
Inkjet printers typically use dye-based inks, which do not require setting a resolution as high as laser printers do. However, they tend to have shorter lifespans than other types of printers and are not as durable. So if you are looking for a longer-term solution, you may want to consider a laser printer.
Laser Printers:
Laser printers use pigment-based toners, so they require higher resolutions than inkjet printers—usually 1200 dpi or higher. They are also much more durable and offer sharper prints with less fading over time.
The key is to experiment with different settings until you find the one that works best for your project. Just remember that once you get the hang of it, printing can become a breeze!
Troubleshooting Common Issues When Printing:
Having printing issues? We've got you covered. Here are some troubleshooting tips to help you out.
Check your cartridges:
When in doubt, check your cartridges! Low ink can lead to blurry or faded prints, or even spotty prints. If your printer is low on ink, replace the cartridges and see if that helps solve the issue.
Clean the rollers:
Clean rollers can stop the paper from jamming and causing your prints to come out smudged or crumpled. Rollers are usually located underneath the printer and should be cleaned with a lint-free cloth and a cleaning agent specially designed for electronics.
Checkprint settings:
If your prints look faded, blurry or have incorrect colors, make sure you're checking all of your printer settings. Sometimes it could be as simple as adjusting the dpi settings or printing from a different color mode. It's also possible that there could be a setting on your printer that has been changed without you realizing it!
Printer driver update:
If you're using an older version of Windows, you might want to try updating your printer driver — this will ensure that all of hardware is up-to-date and ready for any future software updates. You can download the latest version of your driver directly from the website for your printer manufacturer.
These troubleshooting tips should help get you on track when printing — if all else fails, give us a call and we'll get back to you right away!
Tips to Save Time and Money on Printing:
You're looking to save time and money on your printing activities? Here are a few useful tips from experts that you should consider:
Print in Draft Mode:
The most important tip to save ink and money is to switch your printer to draft mode. Draft mode reduces the amount of ink or toner used on the page, making it possible for you to print more for less. However, keep in mind that using draft mode will affect the quality of your prints.
Use High Yield Cartridges:
Using high yield cartridges can also help save money in the long-run as they contain more ink than standard cartridges and they last longer, so you don't have to replace them as often. And if you are able to find compatible generic cartridges, those are even better because they tend to cost less.
Set Up Printing Rules:
In order to ensure that your team isn't wasting paper or toner, you should establish printing rules that regulate how employees should use their printers. By setting up such rules, you'll easily be able to monitor print activity and adjust accordingly in order to cut costs.
Invest in Printer Maintenance:
Ensuring that your office staff is properly trained on how to take care of the printer is an important step for reducing printing costs. With routine maintenance practices such as cleaning the printer head regularly, properly aligning the cartridges and cleaning out jammed paper trays, expenses related to maintaining the printer can be minimized.
How to Maintain a Printer for Long-Term Use:
Using your printer regularly is one of the best ways to make sure it runs smoothly. That's why it's important to know the basics of how to maintain a printer for long-term use. Here are a few tips:
Read the Manual:
Your printer will come with a manual and it's important to read through it, so you know all the parts of your printer and how to properly use and maintain it. Make sure you understand all the features of your printer, so you can get the best performance out of it.
Clean and Replace Parts Regularly:
Remember that regular cleaning and replacing parts is essential for keeping your printer running smoothly. This includes wiping down the outside of your machine as well as replacing ink cartridges, toner cartridges, drums, fusers, etc. if they need to be replaced.
Use Quality Paper:
Using high-quality paper has a major impact on the quality of print jobs you can produce. Look for papers that are specifically designed for your type of printer. Avoid using paper that is too thick or heavy for your machine, as this can cause jams or poor print quality. The best way to keep your prints looking great is to use good-quality paper every time!
By following these simple tips you will be able to extend the life span of your printer and always achieve high-quality prints from it!
Conclusion:
Printing can be a daunting task, but it doesn't need to be. With the right tools, a little knowledge, and a bit of patience, anyone can become an expert printer. By understanding the basics of color management, paper selection, and inkjet printing techniques, you can achieve professional-looking prints in no time.
So what are you waiting for? Get started today and see how far your printing skills can take you. With the right resources, you'll be a printing pro in no time.
Apart from this, if you are interested to know more about Improve Printing Quality for Eyeshadow Boxes then visit our Business category