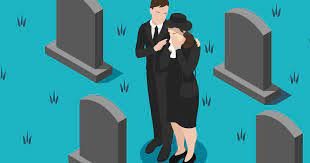 Last Updated on July 18, 2023 by
Navigating the grieving process during the time of a loved one's passing can be difficult enough in itself. For those who are also faced with the financial burden of planning a funeral, this experience can be even more devastating. The cost of organizing a funeral can quickly add up, making it difficult to manage expenses while still providing the best possible memorial for your loved one.
Fortunately, there are a few strategies you can use to help manage the costs of planning a funeral while still honoring the memory of your loved one. In this article, we'll explore how to utilize insurance policies and other resources, budgeting and cost management techniques, and other tips to make the financial burdens of funeral planning a bit easier.
How to Utilize Insurance Policies and Other Resources
If your loved one had a life insurance policy, it can provide financial assistance to help pay for the funeral. You just need to contact the provider to get a payout from the policy.
Additionally, there may be other insurance policies that can help cover some of the costs. To take advantage of these resources, you should talk to the funeral provider, as they will be aware of any available options.
Finally, there are certain government and community programs you can use to defray the costs of funeral planning. For instance, the Veterans Administration provides financial assistance for veterans and their families who need help paying for a funeral.
Tips for Budgeting and Cost Management
One of the best ways to manage the financial burden of a funeral is to create a budget and stick to it. You can start by researching the costs of different services and comparing prices. This will give you a better understanding of what expenses you're likely to encounter, helping you plan accordingly.
Another cost-saving tip is to shop around for funeral items such as caskets, headstones, and vaults. In some cases, you may be able to purchase these items online at a lower cost than from the funeral home.
If possible, it's also advisable to plan by pre-arranging the funeral with the funeral home. This will provide you with an itemized list of costs and help you manage your budget more effectively.
Lastly, don't forget to ask for help. Organizing and paying for a funeral can be difficult, so don't hesitate to reach out to friends and family members who may be able to lend a hand.
Utilizing Technology to Create an Emotional Memorial Service
In addition to budgeting and cost management strategies, you should also consider utilizing technology to create an emotional memorial service. Here are some tips to help you get started:
Use social media to share photos and stories of your loved one with family and friends.
Create a website or blog dedicated to the life of your loved one.
Record videos of family members sharing memories, or have them read poems at the memorial service.
Create a virtual memorial where people can post stories, photos, and videos.
Utilize streaming services to broadcast the service online.
By utilizing some of these tips, you can create an emotional and meaningful memorial service without breaking the bank.
Conclusion
Planning a funeral is never easy, especially when it's coupled with the financial burden of paying for it. However, by utilizing insurance policies and other resources, budgeting and cost management strategies, and technology to create an emotional memorial service, you can help make the process a bit easier.
No matter what strategies you use, it's important to remember that planning a funeral is a time to honor the life of your loved one. While it's important to stay within budget, don't be afraid to spend money on something meaningful that will help you remember them and provide closure.
Apart from this, if you want to know about Hong Kong Funeral Traditions then please visit our Finance category