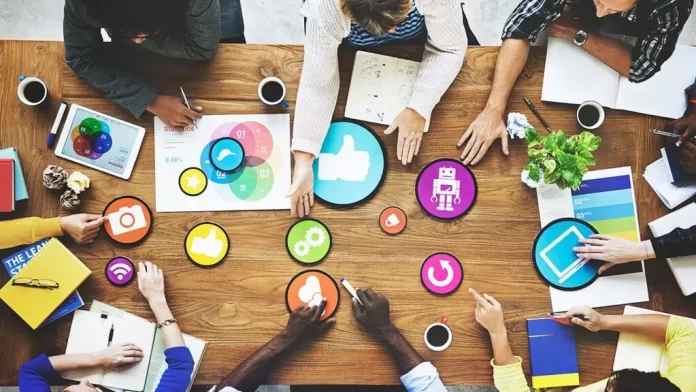 Last Updated on April 14, 2023 by asifa
Personalized stickers can be a great marketing tool. They are inexpensive, easy to design, and available in all shapes and sizes. You can make them as large as you need or as small as you like. If you want a more unique look, consider prismatic stickers or glitter. These stickers can give your stickers a retro or disco vibe. Kraft paper stickers are a great choice if you're trying to create a homey look. There are even stickers that glow in the dark.
Customized stickers are a great marketing tool
Customized stickers are an excellent marketing tool because they can be used in many different ways. For example, you can give away stickers to customers as a surprise gift. You can also place them on mirrors, sinks, and hair dryers. These places are highly visible and can attract a wide range of audiences. In addition, you can place your stickers on the walls of retail stores. This will not only generate more traffic, but it will also provide you with the opportunity to engage with your audience on an emotional level.
Stickers are also extremely versatile, as you can create stickers with different shapes, sizes, and colors. You can also get custom stickers printed in small quantities. For best results, choose a surface that is suitable for the product. Stickers are ideal for both indoor and outdoor use, and you can even customize the materials for a customized sticker. The next step is to determine the purpose of the stickers. When it comes to printing, stickers are one of the most versatile and affordable marketing tools available.
They are easy to design
To create customized stickers, you can either use a pre-designed template or upload your own images. Using a design tool such as Canva Print, you can add Bitmojis, text, and images, as well as add a QR Code and more. With so many options, you can design stickers for your business, products, or events. You can even design stickers with your own logo and photos. After you've chosen the type of sticker and added text, you're ready to print!
You can adjust the image's size or position by dragging its corners. If necessary, you can place the image in a dead center on the sticker template or anywhere else. In addition, you can turn any project into a template and share it with colleagues or friends. With the help of an online design tool, creating your own personalized stickers is fast, easy, and affordable. With just a few clicks, you can design and create stickers that look great!
They can be made in any size
These customizable stickers come in a variety of sizes to fit any need. They are also weatherproof and can even be washed in a dishwasher, so they'll stay looking great even after lots of wear and tear. You can even get them printed in high gloss or matte finishes. To make them extra special, you can even add a Bitmoji or drawing to them. If you'd like to add a QR code to them, you can do so as well.
Selling your customized stickers is easy and affordable. Most stickers require only a stamp and mailing costs are very low, so you can sell them at low prices. You can also offer your customers tracking numbers, though this may not be necessary for every order. You can also consider using rigid mailers to protect your stickers from bending. Rigid mailers contain heavy-duty paper stock that won't crease. You can also place a sticker saying "Do Not Bend" on the envelope so that customers can avoid bending their stickers during transit.
They are inexpensive
Customized stickers are a great way to advertise your business. You can use them for many different purposes. For example, you can use them to advertise your oil change service. These stickers are inexpensive and can be customized to meet your needs. Stickers are a great way to give your business a great first impression. You can also use them for promotional purposes by using bold fonts and vibrant colors. These stickers can also be interactive.
Besides promoting your business, these inexpensive stickers can also serve as great decorative elements. They are easy to distribute and can reach a large audience within a short time. The stickers can also be used as decorative elements and can be placed anywhere where your message will be noticed. Custom stickers can also be used as a great way to spread social messages. They can be placed on a car bumper or anywhere else your campaign may be visible.
They are personal
There are many reasons to use personalized stickers, and not only for fun. You can use stickers to decorate your school lunches with pictures of friends or family. You can also use stickers to seal holiday cards and make a personal touch. Stickers are fun, easy to use, and will add a unique touch to any stationary. These stickers are great for a variety of uses, including presenting gifts for loved ones. Customized stickers are also ideal for use on cars and other surfaces.
Custom stickers are the perfect finishing touch for any gift. Customized stickers come in various designs and colors, and will make any gift look extra special. A personalized sticker is a wonderful way to recognize a child's achievements and can be used as a seal on handwritten letters. Customized stickers can be used to decorate envelopes, as well as address labels. These stickers will be cherished by recipients. You can even design stickers for specific holidays and seasons.
They can be used for multiple purposes
If you are in need of stickers that can be used for different purposes, custom printed ones are an ideal choice. They look attractive and stylish. Many professional designers create the designs, and they employ various designing techniques to make your stickers look amazing. Full color CMYK printing and free lamination dramatically improve the quality of your stickers. These features are ideal for a variety of uses, including promoting your brand or products.Customized stickers are a great way to decorate your walls. You can easily remove them if you don't like them. This way, you can reuse them. Customized stickers are also great giveaways that will create awareness about your brand. They can be used to promote a special event, like a birthday party or wedding, or to decorate a car or a home. They can be used for all sorts of different purposes, including advertising your business.
Apart from this if you are interested to know more about Maximize the brand's visibility with customized stickers then visit our business category