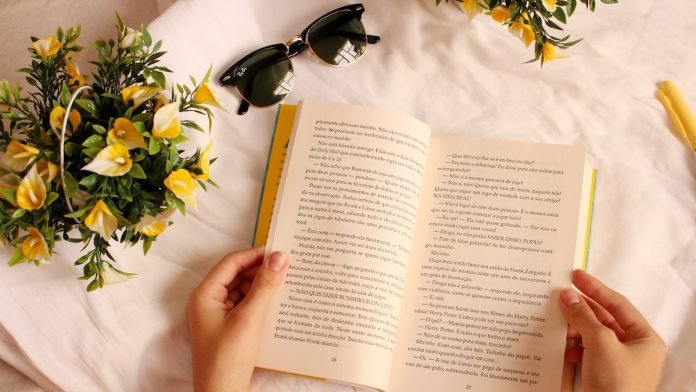 Last Updated on November 6, 2023 by Asfa Rasheed
They say knowledge is power, and if that's the case, then you might want to consider a spot of reading for the chance of improving your sports betting. Naturally, there is no system that guarantees every punt at an online sportsbook will be a winner – even the pros lose sometimes!
However, there are plenty of books out there that might help point aspiring pros in a more positive direction, and here we detail five of them. Without further ado, let's dive in and see where we end up.
Squares & Sharps, Suckers & Sharks: The Science, Psychology & Philosophy Of Gambling
This mouthful of a title belongs to a book written by sports data analyst Joseph Buchdal. You won't find a betting system within this book, but what you will find is things like the sort of mindset required to take on the bookmakers.
Far from being light reading, Squares & Sharps, Suckers & Sharks takes a look at the psychology and science behind gambling and the use of big data. Buchdal also looks at odds market inefficiencies and how to possibly take advantage of them.
Sharp Sports Betting
Author Stanford Wong is responsible for Sharp Sports Betting, a popular book for people looking to take sports betting more seriously. It's a big book packed with plenty of useful information, including glossary terms and other definitions. 
Sharp Sports Betting has a focus on American Football, but it offers lessons that can be applied to other sports as well.
Enemy Number One
Enemy Number One is an autobiographical book written by pro sports better Patrick Veitch. If you're looking for inspiration, this might be one to pick up as it describes Veitch's journey to becoming a full-time bettor who it's said made over £10 million.
Readers won't gain access to Veitch's betting technique or how he found value in betting on horses, but it is a colourful account of a pro gambler's journey.
The Logic of Sports Betting
Written by Ed Miller and Matthew Davidow, The Logic of Sports Betting takes a look at how bookmakers come up with the odds they offer.
It might be technical, but the book has been written in a fun style for a book on betting and looks at why bookmakers win against the larger gambling public. What could be useful here is the way The Logic of Sports Betting examines bookmaker models to help readers find potential mistakes using the Betamin Builder tool.
Mathletics
Mathletics is written by Wayne L. Winston, an operations researcher educated at MIT. In this book, Winston looks at using mathematics to analyse stats and tackle probability questions for sports bettors.
Sports like basketball and baseball are used to elucidate concepts in mathematics, sports cliches, and statistics, making them an interesting choice for aspiring sports bettors.
So there you have it, five books that may (or may not) help with your sports betting journey but could prove an entertaining read either way. As mentioned, no book or system is going to guarantee positive results, so be sure to bet responsibly and have fun!
Read More: Stage Plot Design for Your Concert