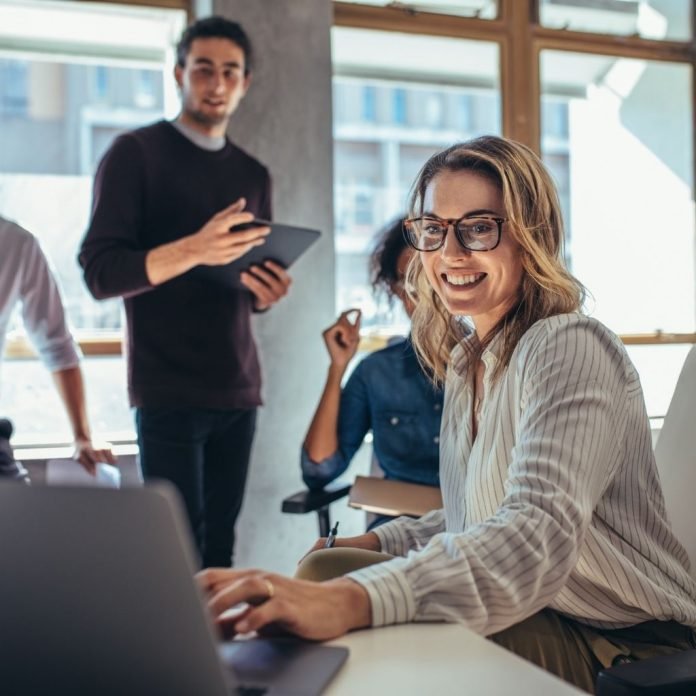 Last Updated on August 3, 2022 by
Cybersecurity is a concern of anyone who stores data on the internet. It's no different for landlords who use property management software. If you use a cloud-based tool in your rental business, you should know how your platform secures your data.
Thankfully, modern property management software is very secure. Between data encryption, eSignatures, and cloud-based precautions, digital theft is rarely a problem.
Here are five ways property management software stores and secures your data.
1. Cloud-Based Software
What is cloud-based software? This type of software relies on the internet to store your data. Unlike local software, cloud-based software is not installed on your hard drive and requires an internet connection to access.
Despite being located on the web, cloud-based software actually offers more long-term security benefits than local software. This is one reason why modern property management software platforms are cloud-based.
For example, have you ever broken or lost your computer? What happens if your computer is stolen? Hard drives are liable to all sorts of accidents and disasters. If one of these has happened to you, you know how difficult it can be to safely restore all the sensitive information you lost.
Cloud-based software eliminates these risks by storing your data on the web. With cloud-based property management software, your data is saved no matter what happens to your physical computer.
2. Data Encryption
As you may already know, data encryption is the process of translating data into code until it is unrecognizable to anyone without a decryption "key." Encryption is how vast quantities of data can be safely stored on the web. Multiple layers of encryption protect your data from theft and fraud.
The same is true for cloud-based property management software. Property management software companies use encryption to safely store your and your tenants' data on the web.
If you have further questions about how your platform stores your data, reach out to a customer support or IT representative to learn more.
3. eSignatures
eSignatures are electronic signatures that replace pen-and-paper ones. Since the ESIGN Act was passed in 2000, eSignatures are fully recognized as valid legal signatures.
eSignatures offer many security benefits over traditional "wet" signatures. For instance, eSignatures retain identifying information about the signer, including email address, IP address, and the exact time the document was signed.
In this way, eSignatures prevent fraud. It's relatively easy to forge a wet signature, but eSignatures are automatically linked to the true signer.
4. Online Payments
If you use online payment features on your property management software platform, you may have wondered whether your bank or credit card information is safe. Your tenants also need to enter sensitive information and bank details onto the software. How do you know this information is secure?
Property management software is designed to prevent both fraud and identity theft. You and your tenants only need to enter bank information once, after which the software will verify with your bank that your details are correct.
If your tenants are anxious about entering bank details online, encourage them to use a credit card to make rent payments. The third-party credit card company will act as a safeguard against fraud and calm any worries they may have.
5. Integrations
Let's say you're transitioning from manual management. Or perhaps you're already accustomed to an accounting manager like QuickBooks. Do you have to move everything to your property management software?
Yes and no. Many property management software platforms support integrations with outside software—meaning you can transfer your data from software like QuickBooks or Google Drive to your new software.
If you use another local or cloud-based software to manage your rental business, look into which property management software companies offer integrations. Usually, data transfers can be done quickly and securely from supported platforms to your new property management software tool.
Securing Your Data and Your Future
Without data security, rental business owners like you wouldn't be able to function in a digital world. Rest assured that property management software companies do everything in their power to provide a secure management system for their customers. Your software is your number one tool for building your business. With top security measures, you can secure your data and the future of your business.