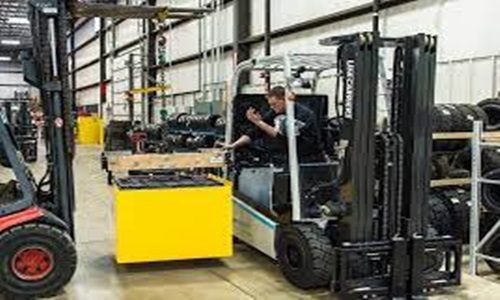 Last Updated on July 3, 2023 by
Electric forklifts are now becoming increasingly popular around the world. Thanks to recent innovations in battery and electric motor technology, their performance has improved. Electric forklifts are an appealing alternative for many businesses, especially when new battery types emerge to better meet company needs. Every forklift variant has its own set of features. It's important to use the correct forklift for your job, both for safety and productivity. For warehouses and manufacturing plants that require mostly indoor use, forklifts are an excellent choice. If you need to utilize a forklift indoors and don't want to deal with fumes or noise, an electric forklift might be the way to go. With this extensive use, there comes the need for forklift users or drivers. Being one of them claims proper training, certificates, and license. You can always apply for a forklift license course in Melbourne once you are aware of the eligibility criterion. Before buying forklifts and investing all that amount, let us go through some pros and cons of forklifts:
Pros of forklifts:
Lower maintenance:
Thanks to the absence of an engine and transmission, electric forklifts require less maintenance overall. Their battery, driving motors, and other moving components, such as the mast, all require maintenance. This implies fewer parts to maintain and replace, as well as the possibility of reduced downtime for your business.
Less storage area:
Since electric forklifts tend to be charged at charging stations, there is no need for fuel, and eventually no need for fuel storage. Due to this, there is little to no requirement for a storage area. Now, as electric forklifts do not require engine oil or coolant fluids, they do not need to be replaced or disposed of.
No harmful emissions:
Unlike diesel or LPG forklifts, electric forklifts emit no toxic exhaust gases. As a result, they're great for indoor businesses like warehouses, food manufacturing, and other fume-sensitive industries. They're also safer for your staff and the environment, thanks to zero emissions.
No noise pollution:
Due to the exception of backup alarm, no extra unnecessary noise is caused and so, no noise pollution.
Enhanced Visibility
Due to the lack of an LP tank, electric forklifts have a better back view than LPG-powered forklifts. The forklift counterweight is a battery that sits beneath the operator's seat. This reduces interference with the operator's visibility and promotes your company's safety.
Cons of forklifts:
Investment:
Electric forklifts are more expensive to purchase than LPG, gas, or diesel forklifts. However, as compared to future fossil fuel prices, their estimated operational costs are expected to fall with time.
Charging stations:
The availability of proper battery charging stations is of utmost importance when it comes to electric forklifts.
Environmental changes:
Temperature variations affect forklifts more than traditional material handling equipment. They can also be damaged by excessive moisture, but sealed battery alternatives can help control the risks. Although many forklifts are not built for outdoor use, an increasing number of manufacturers are now offering heavy-duty electric forklifts.
Apart from that, if you are interested to know about 7 Kinds of Forklifts Used in Construction then visit our Business category.