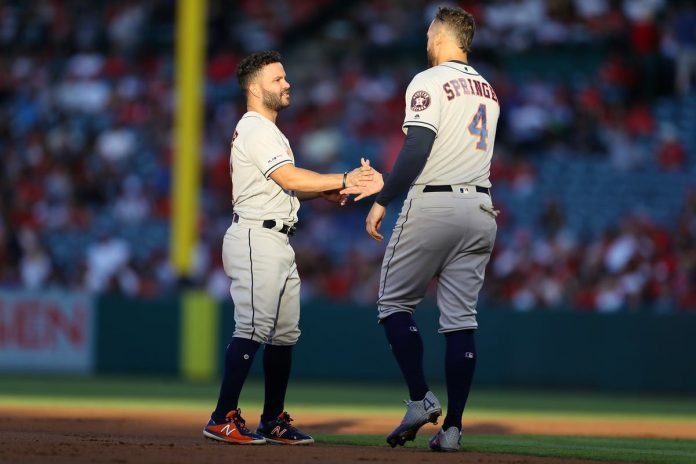 Last Updated on October 10, 2022 by
According to the rules of baseball, sign-stealing is technically legal given that it makes no use of external help – technology. But for the Houston Astros and, most recently, the Boston Red Sox, things seem a little bit too out of hand.
Majority of the MLB offseason was not so much about the Washington Nationals winning the World Series but rather about the sign-stealing scandal of the Houston Astros. Reports say that the Astros used technology to steal signs during their (at least) their World Series-winning 2017 season. Most of the hate was centred on the Astros who were branded as cheaters when they gained an unfair advantage at the cost of other players who played fairly.
However, thanks to recent investigations, it has become clear that the Astros weren't the only team who were guilty of using such a tactic. A recent report from a sports website included sources that accused the Boston Red Sox of illegally using their video replay room to steal signs during their 2018 World Series victory season.
Yankees fans have an extra season to be upset with these reports of cheating because they have put two of their biggest rivals on the stands. Everyone has seen the video that proves the Astros cheated, but when the Red Sox seemed to know what pitch Luis Severino was going to throw in 2018, some eyebrows were raised.
The Yankees were among the other teams to be referenced as using technology illegally in the past five years. Now, the tables have turned and the heat is on their division rivals – two of them. As opposed to the Astros and Red Sox, the Yankees illegally used dugout phones to check with their replay official on whether or not certain pitches were strikes or balls. Although the team was also accused of using a camera to steal signs, like the Astros and Red Sox, Major League Baseball did not find these claims credible.
There's another difference between the Yankees, the Red Sox, and the Astros. After the MLB fined the Yankees in 2017 for their violation, the league sent a memo warning teams not to use technology to gain an unfair advantage. The Yankees – and other teams – stopped whatever they were using while the Astros and Red Sox continued to cheat on their way to winning their championships.
The report made it clear that several other organisations used technology in an effort to cheat to the point where the league had to take action. The Major League Baseball (MLB) Sign-Stealing scandal has a long history of players and teams that have bent and broken the rules. From more minor infractions like the use of pine tar and corked bats to major issues like steroid use, baseball has seen its fair share of scandals over the years, and it has another one on its hands now.
Apart from that if you want to know about Plastic Problems: Exactly Does a Plastic Surgeon Do then please visit our Sport page