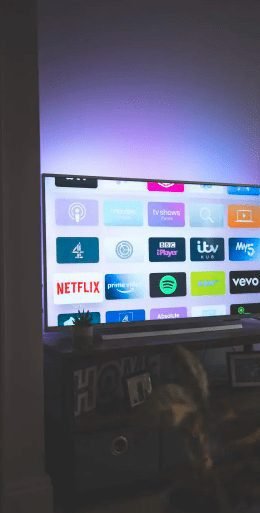 Last Updated on April 13, 2023 by admin
Streamlabs vs. streamelements are used to show the content to Twitch. Both platforms are used to record and broadcast content. This two software are similar in many respects. Many features like tilting, auto game detection, and theme are identical for both platforms. Streamlabs was launched in 2014 with the name "TwitchAlerts." But now this software is well-known among users. Content creators make a profit from their work. Not only viewers can stream content on Twitch. Streaming content is also available on third-party websites such as YouTube and Facebook. Streamlabs vs. Streamelements is a complex topic to compare, but this article explains it well.
In contrast to streamlabs, streamelements also play an essential role in gaining profit from their content viewers. Both of these platforms will help you to create your content. After watching your content, the viewers send you a donation. You can also use this donation for the promotion of your channel. Both games have various features, including the ability to chat, themes, tipping, and auto-game detection tools. You and your viewers are also protected from spam with a chatbot, and overlays prevent anything from being displayed. The unique features of each product are compared below.
Streamlabs
It's live-streaming software. Streamlabs software was user-friendly and was launched in 2014. You can easily download this app free of cost. This software is not limited to Twitch but is also available on YouTube, Mixer, and Facebook. Any technical skill is not required to work on this software.
Streamelements
Streamelements was launched in 2016, just after two years of streamlabs. It's the latest platform for streaming. You can easily set up tipping, layouts, song requests, etc. You can save your configuration automatically on this platform. There is no restriction on the number of PCs that a user can use.
Streamlabs Vs. Streamelements
Key differences;
| | | |
| --- | --- | --- |
| Features | Streamlabs | Streamelements |
| Device capability | Android, iOS | Android |
| Number of viewers | More than 2 Million | More than 1.1 Million |
| Source | Open Source | Browser-Based |
| Price | $19 per month | Free |
| Alert Sounds | Yes | Yes |
Advantages And Disadvantages Of Streamlabs
Advantages;
It awards its viewers with a URL link after a donation.
From its chatbot, viewers can get a boatload of interactive games.
Streamlabs is designed with free animations.
Users can stream multiple platforms at the same time.
Alert Box Themes.
App Store.
Disadvantages;
Less CPU usage.
Immoral business updates.
Respondent of plagiarism.
Advantages And Disadvantages Of Streamelements
Advantages;
It's well-known for alerts and overlays.
Spam protection from its chatbot.
Provides a retail store.
Accessible to previous content.
Disadvantages;
No app store.
Only limited to Android.
Not accessible for multistreaming.
Encoding is required to stream content live.
StreamElements Or Streamlabs: Which One Is Better?
There exist many similarities between both this software. Both of these provide chatbots and flexibility. But streamlabs OBS are preferred much better than streamelements. This is because; streamlabs will sprint on your computer system. Viewers can quickly get their different payment options as well as loyalty points.
Similarities Between Streamlabs Vs. Streanmelements
Streamlabs and streamelements have many similarities like;
Alert sounds.
Pre-made templates.
Donations.
Media share.
Sound effects and visuals of customs.
Conclusions
This article contains information about streamlabs vs. streamelements. Both software is similar in many respects. Also, have some differences. Streamlabs are considered slightly better than streamelements due to some aspects. Streamlabs and streamelements both have some benefits and some drawbacks as well. Both are live-streaming software. Viewers can also build and promote their brand as content creators on this software. Supportive devices are Android and iOS for streamlabs. Streamelements are only accessible on Android. The software helped to successfully engage, motivate and reward audiences, and generate persuasive feedback.
Apart from this, if you are interested to know about Easy Ways to Boost Your YouTube Popularity then visit our Business category.
FAQs
When was streamlabs launched?
Streamlabs was launched in 2014.
Which software gets more popularity, streamlabs or streamelements?
Streamlabs get more popular among users due to loyalty points and donations.
Why are Streamelements better than OBS?
There is no doubt that Streamelements is a good option for streamers who still want to use OBS but in a more accessible way.