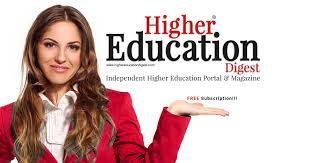 Last Updated on March 3, 2023 by
Studying abroad is a life-changing option, but it isn't easy. Compared to the cost of education in India, higher studies in the US are an expensive affair. Students, who wish to seek higher education abroad, usually have to arrange and show proof of funds as a part of their university and visa application. One of the most popular ways students fund their education is by taking an education loan for studies abroad beforehand.
 Taking an education loan for studies abroad is an essential part of an Indian student's journey (especially to the USA). It enables you to choose the best university and course for your higher education, considering the fees and the country you are applying to study. Planning your journey and finances properly for the duration of your course in the US can help you significantly reduce your debt by the time you graduate.
 But first, it is important to understand the process for applying for an education loan to fund your education abroad, including how to qualify for a loan, determine your qualifications, and the documents required. There are other facets of taking a student loan for the USA, and choosing the right partner for you is important. There are plenty of options to choose from. Indian banks such as PNB, Bank of Baroda, and SBI offer education loans for studying abroad, as do other institutions such as HDFC Credila, Prodigy, and Avanse that provide debt products specifically for students via loans. We'll also cover their criteria, and the position of a guarantor, and other benefits of taking an education loan to study abroad here.
 Students studying abroad usually avail of loans up to INR ₹40 lakhs. Interest rates vary from bank to bank and also depend on factors such as your credit history. For example, SBI offers different types of education loans, with interest rates starting at 8.85 % per annum. On the other hand, PNB has interest rates starting from 8.80%. Female students can avail of a 0.05% concession in interest from a few banks like the Bank of Baroda.
 The interest rates of education loans for studying abroad with HDFC Credila range from 11% to 14.5%, depending upon the current Community Bank Leverage Ratio (CBLR), which is about 12.55% per year. Prodigy Finance offers interest rates from 8.7% to 11%; Avanse charges between 10.5% and 12.65%. While it may seem obvious to go for the lowest interest rates upfront, evaluate other factors such as processing fees, collateral requirements, and loan duration to get the best deal for you.
 The interest rates on the student loan offered vary from bank to bank. On the other hand, also keep in mind that the rates keep fluctuating concerning the Marginal Cost of Lending Rate (MCLR) of the Bank.
 While choosing a loan, keep in mind the interest rates, processing fees, tax benefits, and the EMIs that you would be born with.
Types of Education Loans for Studying Abroad
There are two types of education loans available for studying abroad:
Secured and Unsecured.
A public sector bank, a private sector bank, or an NBFC may provide loans with varying interest rates based on the amount borrowed and the availability of collateral.
Let's take a quick look at each of them.
 Secured Loans: By applying for a secured loan, the borrower must provide some form of security in India through collateral. While these loans have a lower interest rate, the processing period is lengthy. Failure to pay back the loan can result in you losing the collateral that you have put up.
 Unsecured Loans: By applying for an unsecured loan, as a borrower, you can avail of the loan without collateral. These loans have a higher interest rate. However, the processing time is fast, and guaranteed loan repayment periods are generally short.
Collateral for Study Loan
 Collateral is an immovable property (house, flat, or land) or, indeed, any asset, ideally liquid, that a creditor provides to a financier to protect the loan. Examples of liquid assets include FDs, stocks, bonds, gold, etc.
 Your ability to get an unsecured loan usually depends on multiple factors, the chief one of which is your creditworthiness. You should have a great credit history to prove to lenders that you are a reliable borrower. Other factors in disbursing the loan include your university, course, and future earning potential.
How does a student loan work?
 During studies, education loans assist students in paying academic fees and non-academic and living expenses. The allocation of a student loan is contingent on the repayment of the interest amount over the amount repaid. The monthly payments accrued against the student loan, also known as Study Loan EMIs, allow the borrowers to repay the loan balance amount in instalments.
Tax Benefits on education loans for students studying abroad
 An education loan, while funding your higher studies, can also help you and your family save taxes. The interest portion that is paid on your education loan can be claimed as an Income Tax deduction, per Section 80E according to the Income Tax rules.
There is no ceiling for claiming tax deductions on the interest portion for education loans, so ensure that you or your family claims this benefit while filing taxes.
You can only claim education loan tax savings or tax deductions for a maximum of 8 years.
 Tax benefits for an education loan can be taken on courses enrolled by yourself, your spouse, and your children. Education loans taken for studying abroad are also covered under this tax deduction scheme. However, do ensure that the loan taken is from a financial institution approved by the RBI.
Apart from the tax deductions on interest paid, parents can claim income tax deductions on tuition fees paid to a school, college, university, or any educational institution.
As a parent, you can claim tax benefits of up to Rs. 1.5 lakh under Section 80C of the Income Tax Act on tuition fees paid for your children – up to a maximum of 2 children.
Eligibility Criteria for Education Loans for studying abroad
A student loan is only granted to borrowers with a fair likelihood of paying off the bank loan. Banks cite qualifying standards for candidates to confirm this probability. These requirements apply not only to loan approval but also to student loan tax benefits and subsidies.
The first step is to determine if you qualify for an education loan. The following are the standard conditions used by Indian institutions to determine a loan applicant's eligibility:
State of Residency – The applicant must be an Indian resident.
Their Age – If the borrower is under 18, their parents must apply for the loan on their behalf.
Education – The candidate must have a strong academic record.
The University – The applicant must have been accepted into a well-known international university, institution, or college.
Course applied for – Since banks look at the future earning potential before disbursing an education loan for studying abroad, they tend to choose job-oriented courses. Technical or experienced courses with a high future earning potential are generally approved faster.
Documents required to qualify for a Study Abroad Education Loan
 Before applying for an education loan, the borrower must understand the paperwork needed to qualify for a study loan abroad. To apply for an education loan for international studies, you'll need the following documents:
Filled Application Form.
Photographs of the claimant and the co-applicant (passport size).
KYC records for candidates' photo identification verification, such as the Aadhaar and PAN cards. 
When taking an education loan for overseas education, having a valid passport is mandatory. If you don't have a passport yet, apply for it under the tatkal scheme to expedite.
Verification of the applicant's and co-applicants proof of residence.
The applicant's mark sheet and relevant certificates.
GRE, GMAT, TOEFL, IELTS, etc., mark sheet (score report), whichever is applicable. Admission proof, which is a letter from the university or college confirming your acceptance, is a requirement.
Bank accounts statements for the previous six months of the co-applicant.
The income proof of the co-applicant.
The following documents are needed in case of collateral (immovable property), which may be a flat, a house, or non-agricultural land:
– Deed of Title on real estate.
– A building scheme that has been certified.
– A builder's or society's letter of approval for a mortgage.
– Co-Applicant's Documents for Education Loan
While the bank needs the applicant's documents, they will need a list of documents from the co-applicant, too, because the co-applicant serves as the applicant's guardian. The following is a list of documentation that the co-applicant must submit:
– Proof of Identity via photograph
– Proof of address
– Evidence of salary
– Bank statement of the salary account
– Return on taxes
– Business evidence (if any) like Company Registration & tax documents
How can you apply for a student loan? Is it easier to apply for an education loan online or offline?
There are three significant steps to applying for a student loan, which can be completed either online or in person. While applicants have always preferred to use offline loan application methods, online features such as quick turnaround and information transparency are gaining popularity among parents and students, especially since Covid-19 has forced migration to digital processes.
What is the method for obtaining a study abroad college loan?
 The whole loan process takes time- from submission of your loan application to acceptance and disbursement. Hence, applying for the loan a little earlier is always preferred. To apply for a student loan, follow these steps:
 Determine the education loan amount or the maximum loan amount you'll need and how much you can organize independently. Usually, the bank or financial institution authorizes a part of the loan amount, and you organize the rest.
Start comparing the student loans available from various banks for going overseas, and choose the one that works best.
Fill out the loan application form and bring it to your bank after you've decided on a bank and the loan amount.
The bank will release a loan document containing various loan aspects once your loan is authorized. This is aligned with the rules set by the government for studies opting for courses such as MBA, MBBS, etc., abroad.
 The bank will disburse the funds in installments or as requested by the university after signing the loan agreement. Some part of the loan may be disbursed to your US bank account once you open one.
Interest rates on education loans: How to find the best option
 The percentage figure that the borrower will pay for the lent principal amount is "education loan interest rates." India's interest rates are variable and governed by the Indian Banking Association (IBA) and the Reserve Bank of India (RBI).
For education loans, several banks charge a regular percentage above the capped MCLR (Marginal Cost of Funds Dependent Lending Rates). Applicants who want to apply for loans to fund their studies should keep track of the various banks' varying MCLRs.
Calculators for education loans: affordable EMIs, affordable loan amounts, and loan terms
 While numerous unauthorized websites offer education loan calculators or EMI calculators, students can only use genuine calculators to evaluate the loan. Many banks, such as SBI, have their own study loan calculators, but it's best to use the IBA (Indian Banking Association) loan calculators for structured analysis.
What is the procedure for repaying student loans?
 Student loans are similar to most types of bank loans, where the borrowers must pay periodic EMIs (Easy Monthly Instalments) before the whole debt balance, along with interest. Each monthly payment is made up of a part of the principal and a part of the interest. Students will select the number of their EMI for their study loan, depending on their financial situation. The cheaper the EMI, the higher the principal variable will be, and the borrower will repay the loan sooner.
The following are some aspects of the student loan repayment process:
1. Moratorium period: In India, education loans can begin as EMI payments after the borrower has completed their education or found suitable jobs.
Period: Period of course + 1 year or first job + 6 months
The loan's interest will continue to accrue over this time.
2. Loans for students EMI (Easy Monthly Installment): A fixed monthly principal amount set by the borrower in exchange for the research loan.
Loans for students EMI = principal amount change + (annual interest on total disbursed loan amount/12)
Applicants can pick any EMI number to control the amount of principal that is changed for each EMI.
3. Part-payment on an education loan: Students with surplus resources may apply a consolidated contribution sum to reduce the cost of interest rates.
This has little to do with the set EMI amount; students will repay more than the EMI amount up to any point (according to the bank conditions).
Most banks do not provide this program, but applicants can consult with their own branch.
Part payments may be used to shorten the loan term and lower the EMI premiums on future payments.
4. Prepayment of an education loan: Students who have saved up enough money to cover the whole balance owed on a study loan will opt to pay back the loan in full until the end of the term, regardless of the set monthly EMIs.
There are some transaction fees involved (not compulsory for all banks).
Banks do not permit prepayment after the moratorium.
Applicants should check with their bank to see what their prepayment limits are.
5. Education loan extension: Depending on their liquidity, applicants may opt to stretch the loan term or reduce the EMI. This enables students to handle their loans appropriately.
There are two options to extend your loan:
(i) A drop in the EMI value,
(ii) Lengthening of loan terms.
 The number of cumulative EMIs to be charged increases by adjusting the EMI value.
The adjustment in EMI value or the rise in study loan principal sum offsets an increase in loan tenure.
6. Education loan refinancing: Depending upon the applicant's previous loan and credit history, the value of a study loan will be increased to meet their needs. Students who want to pursue their education or obtain additional funds may refinance their original study loan by presenting their existing study loan as evidence.
 About 50,000 students move to the US annually from India to realize their academic aspirations. However, migrating to the US is an uphill task; even after getting an admit, you still need to arrange funds for your program, file your I-20 Form, and prepare for your visa interview. Amidst all the pre-departure tasks and checklists, the last thing you must worry about is researching bank accounts and the best credit cards for Indian students in the US.
A Quick Overview
Studying for a Master's degree is a great opportunity to gain advanced knowledge and expertise in a specific field of study. Many students aspire to pursue an MS degree in the USA due to its world-renowned universities and high-quality education system. In this article, we will discuss various aspects of studying MS in the U.S.A in 2023.
Admission Requirements
To apply for an MS degree in the USA, students must have a Bachelor's degree in a related field of study. Additionally, students must provide scores of standardized tests such as the GRE or GMAT, English language proficiency tests like TOEFL or IELTS, letters of recommendation, and a statement of purpose.
Application Process
The application process for MS programs in the USA usually starts a year in advance, and students must apply through the university's online application portal. The process involves submitting the required documents, paying the application fee, and scheduling interviews.
Financing
Pursuing an MS degree in the USA can be expensive, and students should consider various financing options, such as scholarships, assistantships, and loans. Scholarships and assistantships are highly competitive, and students must submit strong applications to secure these funding opportunities.
Popular MS Programs
The USA offers various MS programs in various fields, including engineering, computer science, business administration, data analytics, and many more. Students must research the universities and programs to find the best fit for their interests and career goals.