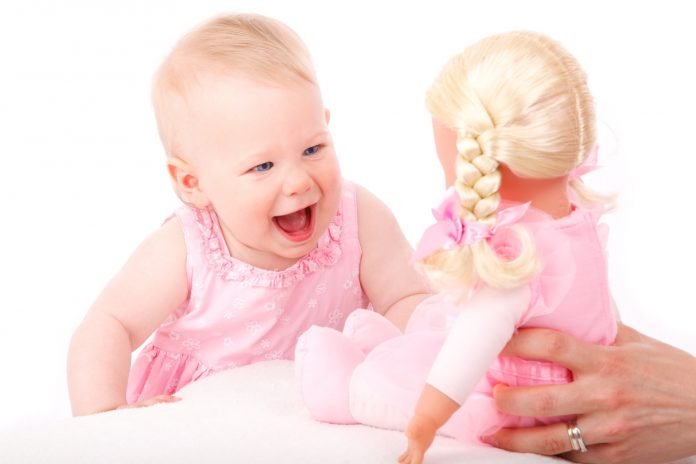 Last Updated on August 11, 2022 by
For children, playing with toys and dolls is a way to reenact the things they see and experience in everyday life. it's also how they develop their imagination as well as their cognitive functions.
Children, especially babies and toddlers, spend most of their time playing, and dolls are one of the first and most important toys you can give them.
Here are 8 amazing benefits of playing with baby dolls to help your baby develop some of life's most essential skills.
1. Help Develop Empathy Skills
One of the most incredible benefits of playing with baby dolls is developing empathy. Children learn how to respond to the doll's needs and develop compassion for another person's feelings.
2. Help Encourage Baby's Imagination
Playing with dolls can encourage your baby's imagination. They pretend to be the caring parent to the doll and imagine the doll is a real baby with its own voice and needs.
3. Help Develop Cognitive Skills
When learning how to play with baby dolls, toddlers often make up entire back-and-forth conversations with their dolls. This way, they develop their cognitive and language skills.
4. Help With Nurturing Skills
One of the most fundamental benefits of doll play is developing the baby's caring and nurturing skills. They'll feed, bathe, change, and put the doll to sleep which teaches them responsibility. 
When looking for the best dolls for playing, go for those who can cry, laugh, sing, blink, or even move, to help the child respond to the doll's needs better.
5. Help With Fine Motor Skills
When your baby is a few months old, their motor skills start to develop more. What better way to help them use their hands than with their favorite doll? They can hold the doll, pick it up, turn it around, all while having fun.
If you're looking for a quality soft-touch doll for your baby's first toy, Baby Born dolls are your best choice. They come with realistic life-like functions to help your child interact with them better.
6. Help Prepare for a New Sibling
If you plan to extend your family soon or are expecting a new baby, one of the best ways to prepare your child for a sibling is through playing with dolls. You can slowly introduce them to the idea of a new baby in the home and teach them to help out with it through role play.
7. Help With Self-Soothing
Sometimes, if your child is fussy or has trouble sleeping, a doll can be a great companion for self-soothing. The baby won't feel lonely in the cot and may fall asleep faster. When buying your child dolls, go for ones made of softer, more natural materials. Some dolls even come with soothing sounds so they can help the baby settle more easily.
8. Help Build Social Skills
Playing with dolls gives your child the first glimpse of interacting with people other than the immediate family. A little parental co-play will help them develop social skills and teach them important social lessons.
These 8 Benefits of Playing With Baby Dolls Can Do Wonders for Your Child's Cognitive Skills
If you've been wondering if playing with baby dolls is useful for your children, these 8 benefits will give you a glimpse into the wonderful world of imaginative child play.
For more educational baby and toddler tips, check out the rest of the articles we've written on these topics and stay tuned for the latest updates and trends.
Read More: 6 Easy Ways To Promote Your Book With Luxury Barbie Doll Boxes