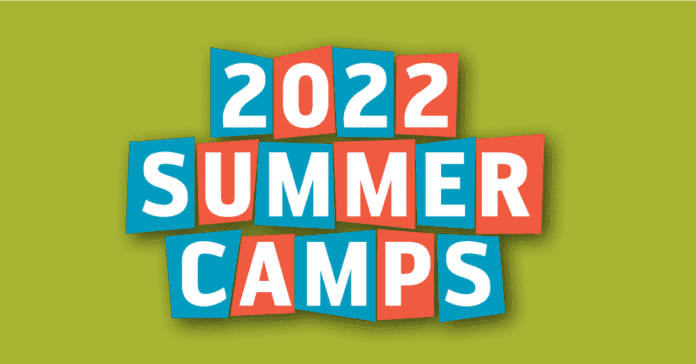 Last Updated on January 8, 2023 by Faiza Murtaza
Looking for the best online summer camps for your kids? Look no further! We have compiled a list of the top online summer camps for 2022. These camps are the best of the best and offer a variety of different activities and learning opportunities for your children.
Let's take a look at these online camps.
Prepaze
Prepaze is an online camp that offers a variety of courses for kids aged six to eighteen. The classes are designed to help kids learn new skills and explore their creativity in the best possible way. The platform also conducts online assessments to help parents track their children's progress. One thing that sets Prepaze apart from other online camps is its focus on academics learning.
The camp offers courses that teach kids how to do problem-solving questions, facts tests and various other subjects.
Scratch Ninja Camp
This is the perfect camp for kids who want to learn to code and have fun doing it. Scratch Ninja Camp offers week-long sessions packed with exciting activities, challenges, and projects. Kids will love learning to code with their favorite characters, and they'll be able to take their skills home with them when the camp is over. This camp is run by certified instructors passionate about teaching kids how to code.
They believe that coding is a valuable skill that all kids should learn. And they make sure that their students have a blast while they're learning.
Minecraft Modding Camp
Minecraft Modding Camp is perfect for kids who love spending time in-game and want to learn how to take their creations to the next level. Through video instruction, hands-on activities, and group projects, campers will learn everything they need to know about modding Minecraft. By the end of the week, they'll have created a custom mod that they can share with their friends.
CampYoutube
If you're looking for the best online summer camp in 2022, look no further than CampYoutube! Here, your child can explore their creativity and have fun while doing it. CampYoutube is an excellent place for kids to learn about video production, editing, etc. They'll also get to meet other campers worldwide and make new friends.
Your child will have a blast at CampYoutube, and you'll be able to rest assured knowing they're safe and sound online. So what are you waiting for? Sign up today!
Coding with Roblox Studio
This online summer camp is perfect for kids who love spending time on their computers. They will learn to code using the popular game creation platform, Roblox Studio. By the end of the camp, they will have created a mini-game that they can share with friends and family.
The Bottom Line
The best online summer camps in 2022 will provide your child with a fantastic experience that they'll never forget. With so many different options available, you're sure to find a perfect camp for your family. From traditional camps to more unique experiences, there's something for everyone.
Read More: What is a summer camp and the purpose of summer camp?