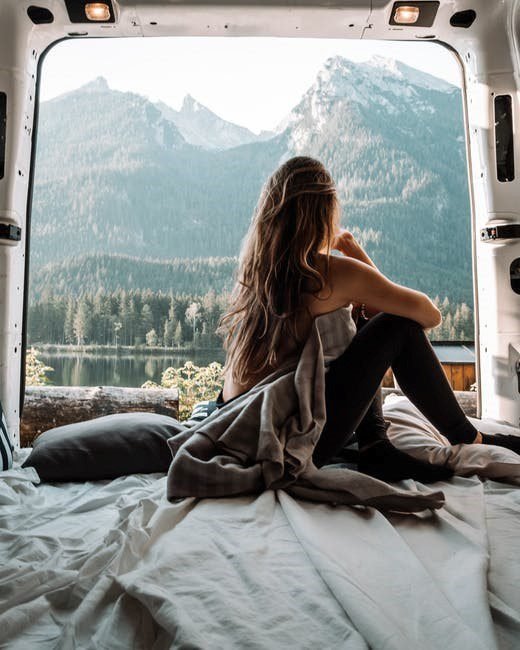 Last Updated on March 6, 2022 by rida
Are you wondering how you can prepare meals as you explore in your luxury travel van? Whether you are traveling in a van for a road trip vacation or are transitioning into van life, learning how to best cook in your van can allow you to eat on the go while saving money on eating out along the way.
If you are wondering how to live in a van and travel while being able to make delicious meals, keep reading. In this guide, we will go over some cooking tips and tricks that can help you make some fuel while traveling in your van.
1. Be Minimal With Your Kitchen Equipment
When living in a van, you have less space than normal to do things like cooking. Also, you have to make sure that you are making smart storage decisions in order to make the most out of your space. For this reason, you want to make sure that you have one of two very nice pans and one pot that you can do a lot with.
Also, when it comes to kitchen equipment like spatulas and strainers, make sure to just have one of each and to clean and reuse them as necessary. It can be wise to invest in nice cooking ware that is made to last so that you know you have some sturdy kitchen tools on the road. Cleaning your kitchen equipment and countertops as you go while cooking can help you feel less cluttered and give you more space to work.
As a rule of thumb, cleaning as you go in van life is a great way to keep your tiny living space clear and workable.
2. Start Meal Planning
A great way to make your cooking routine simple while traveling in a van is to start meal planning or meal prepping. This can allow you to cook multiple meals in one batch so that you can keep this space clear and get your cooking for the week done at once. This will help out when you are not able to access the grocery store or a power source when you are out. on the road.
3. Get Outdoor Kitchen Equipment
A great way to make your kitchen space feel less cluttered and airier is to invest in some outdoor kitchen equipment. A great place to start is by purchasing an outdoor gas stove that you can use even without access to a power source. This can help to keep your living space free of smelly kitchen scents while also getting out in nature to prepare a meal.
Find a compactable and portable option that you can break out anywhere you go. For info on the best campervans on the market, head to the link.
Tips for Coking in Your Luxury Travel Van
If you are preparing for a trip in your luxury travel van, keep these tips and tricks in mind to prep your on-the-go kitchen.
Head to the "Lifestyle" section of our site for more info.