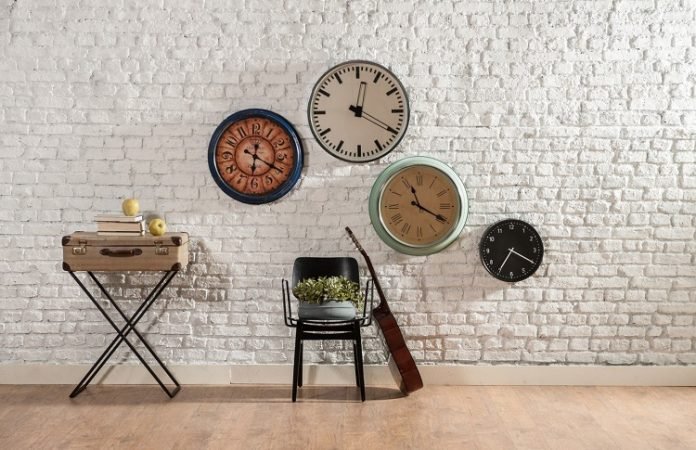 Last Updated on November 23, 2022 by
Did you know that 78% of tiny home dwellers own their homes? If you are looking to minimize and live in a smaller space but are not sure how to decorate your walls without making them look too cluttered, we are here to help. We have put together this short guide with some creative small wall decor ideas.
Keep reading to learn our top ideas to get your creative wheels spinning.
1. Wall Art Shelf
A great option for smaller walls is to add a floating shelf to add some character and texture to the blank wall and then layer some framed paper prints or your favorite pictures along the top of the shelf. You can get really creative and paint the frames if you choose and place some larger frames towards the back of the shelf and smaller frames in between the large frames.
2. Bring Nature Indoors
If you love plants then propping up some plants on a small wall can brighten up the room and make it feel homier. You can hang a couple of wall brackets and then put a few house plants or vases on the brackets.
You can scatter the brackets and rotate the plants if you wish.
3. Gallery Wall
For our vintage artwork fans or gallery fans then you can choose a wall to display a collection of artwork. You can either hang up different size pieces to create a unique gallery wall or you can choose all of the pieces to be the same size and line them up in rows of 3 or 4 pictures lined up.
If you want to create the illusion of a larger space you can extend the wall all the way up to the ceiling to make the wall seem taller.
4. Basket Wall
If you are not much of a fan of artwork but love baskets then why not create a basket wall? You can opt for a bunch of colorful baskets if you want to make the space more lively or you can opt for neutral colored baskets. Another option is to choose a variety of textures and sizes vs all of the baskets looking the same.
5. Mirror Wall
Using mirrors is a great way to bring in light and make a small space appear to be larger than it really is. Choose a variety of smaller mirrors and hang them like you would hang an art gallery. If you love the eclectic look then opt for mirrors with different shapes and frames.
You can also choose to hang a larger mirror and a few small ones around it or several small mirrors instead.
Feeling Excited About These Small Wall Decor Ideas?
We hope that now that you learned these fun small wall decor ideas you can choose one for your own tiny space or use one for inspiration.
If this blog post came in handy please continue browsing the rest of this section for more home tips and tricks.