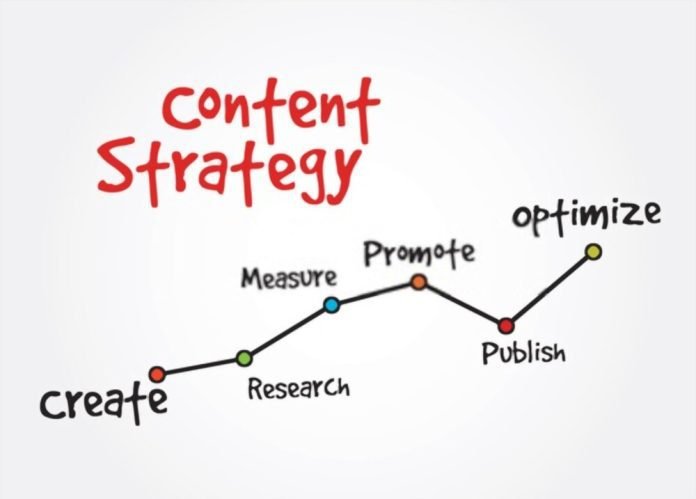 Last Updated on September 15, 2022 by Tabraiz
As the old saying goes, content is king. And that couldn't be truer when it comes to developing a successful content strategy. Whether you're looking to increase brand awareness, drive traffic to your website, or convert leads into customers, creating compelling and engaging content is essential. But coming up with fresh ideas and delivering high-quality content on a consistent basis can be a challenge, especially if you're short on time and resources.
To help you get started, we've put together a list of tips for developing a successful content strategy. From identifying your target audience to repurposing existing content, these tips will set you on the right track to achieving your business goals.
Define your goals.
Before you can create a successful content strategy, you need to know what you're trying to achieve.
Are you looking to increase brand awareness?
Drive traffic to your website?
Convert leads into customers?
Once you've identified your goals, you can start to develop a content strategy that will help you achieve them.
Know your audience.
Who are you trying to reach with your content?
Creating content without first understanding who you're trying to reach is like shooting arrows in the dark—you're not likely to hit your target. Consider your buyer persona when developing your content strategy.
What are their pain points?
What kind of content are they looking for?
Answering these questions will help you create content that resonates with your audience and drives results.
Create a content calendar.
One of the best ways to stay organized and on track with your content strategy is to create a content calendar. This will help you map out what content you need to create when it needs to be published, and who is responsible for creating it. Don't try to do everything at once. When you're first starting out, it's important to focus on quality over quantity.
Trying to do too much will only lead to subpar content and could discourage you from continuing with your content strategy altogether. Start small, and then build on your success. As you start to see results from your content strategy, you can then begin to increase the frequency and volume of your content. Repurpose existing content.
Write compelling headlines
Your headline is the first—and sometimes only—thing your audience will see, so it's important to make it count. Write headlines that are clear, accurate, and attention-grabbing. Avoid clickbait at all costs. Not only is it misleading, but it will also damage your credibility in the long run.
Make use of multimedia. In today's digital world, people consume content in a variety of ways. To reach the widest audience possible, it's important to make use of different types of content, including text, images, video, and audio. Publish evergreen content. Evergreen content is timeless—it's relevant today and will continue to be relevant in the future.
This is the type of content you want to focus on when developing your content strategy. Not only will it continue to drive results over time, but it will also help you establish thought leadership in your industry. Encourage engagement. If you want people to read and share your content, you need to make it engaging. Use strong words and emotion to tell a story and connect with your audience on a personal level.
Ask questions, start a conversation, and encourage feedback in the comments section. The more engaged your audience is with your content, the more likely they are to share it with others.
Conclusion
Developing a successful content strategy takes time and effort, but it's worth it. By following these tips, you can create high-quality content that will help you achieve your business goals.
Apart from that if you want to know about content strategy then please visit our Business page