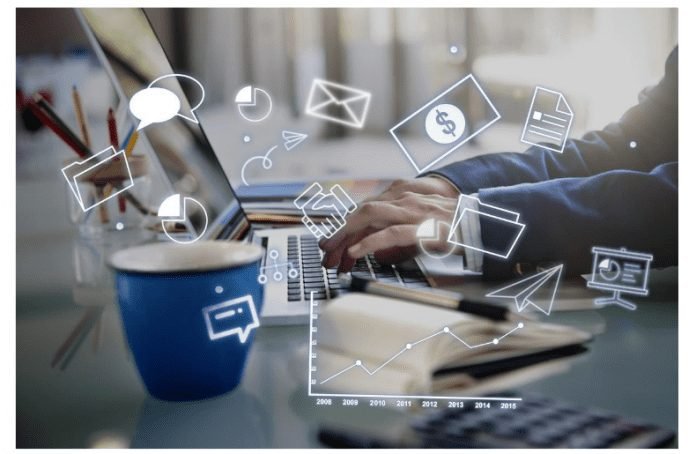 Last Updated on January 8, 2023 by Faiza Murtaza
Regardless of the type or the size of your organization, adapting to the changing landscape and improving your business practices is the only way to achieve success in the overcrowded and competitive business world. Realizing your full potential and staying ahead of the competition are both challenging tasks, but they are truly necessary for sustaining, growing, and expanding your company. To that end, here are some simple yet efficient ways you can boost your business this year:
Move to the digital space
There's no denying that having a defined online presence is necessary for success in 2022. From reaching a wider audience to understanding the needs of your consumers better, the benefits of digitization are endless. That is why you should focus on building an attractive website and update your content regularly, create branded social media profiles and engage with your audience, and even consider investing in online advertising.
As the number of mobile devices and users around the world continues to rise, making your website mobile-friendly or even opting for m-commerce might also be a good tactic for improving your search engine rankings, acquiring more customers, and achieving higher levels of success this year.
Automate your processes
Even focusing on this one small aspect can have a large impact on your organization. By automating certain business processes such as onboarding and payroll, the supply chain and logistics, social media and newsletters, as well as other simple, repetitive tasks, your teams will have more free time to prioritize the most important business concerns.
Another benefit of automation is the fact that there are various different solutions for organizations of all sizes, which you can further customize to suit your unique needs. For instance, you could decide to use a cloud-based solution designed for smaller businesses or implement a customer relationship management system into your existing operations in case you run a larger company.
Read More: 7 White Hat SEO Strategies to Improve Google Rankings
Consider new financing options
In case your company deals in importing and exporting, considering effective Trade finance solutions can be a great idea. This can be helpful both for smaller businesses struggling with their cash flow and funds tied up in invoices, as well as larger organizations attempting to minimize common financial risks.
Trade finance provides you with a revolving line of credit that enables you to pay local and global suppliers without any cash flow issues. Not only will this empower you to set your own trading terms and choose only the best international partners, but it will also allow you to close your working capital gap and reduce corporate and payment risks, thus giving you the opportunity to boost and expand your business in 2022.
Invest in marketing strategies
Marketing will also be an invaluable tool for growing your business in 2022. While the initial investment might discourage many leaders, the truth is that good marketing always pays off, as it allows you to target the most interested consumers, expand your outreach, engage customers, and encourage them to make a purchase, in turn increasing your revenue as well.
Although digital marketing and social media advertising seem to be the most popular tactics at the moment, creating a great marketing campaign that will work for your business and achieve the desired result can often be a challenging task. That is why hiring a professional agency might be the best course of action.
Talk to a business consultant
Sometimes the solution to improving your business practices isn't quite so simple and straightforward, and you might require some additional help in order to boost your operations. In those instances, hiring a reputable and experienced business consultant could be of great help.
These professionals have plenty of knowledge and expertise in the field, helping you to stay on top of industry trends, find solutions to recurring issues, and learn how to solve them efficiently. By providing unique insight, a fresh perspective, and a diverse skill set, business consultants might also be able to refine your business practices and help your company run more smoothly, making your business more successful and profitable as a result.
Growing your company can be a difficult process, especially in today's competitive market. But just by focusing on a few smart strategies like the ones mentioned above, you can easily boost your business and achieve success in 2022.