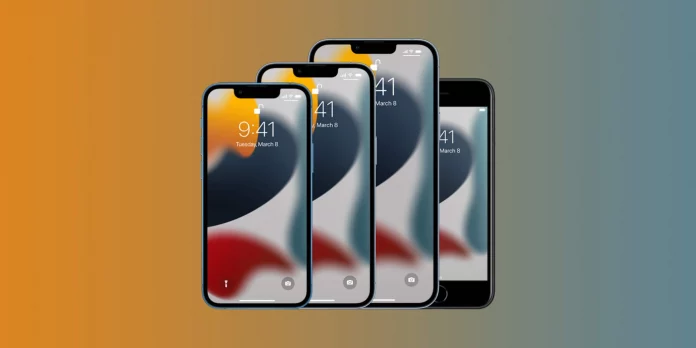 Last Updated on July 19, 2023 by
How do I download the iPhone user guide and where exactly should I check? This is one question that many iOS device users often ask. If you also have a strong interest in getting answers to this question, then you'll find this post handy. The rest of this post will guide you on how to get the user guide for iPhone 12 mini, and other iPhone models on iPhone12manual.
A brief history of iPhone 12
Apple Inc. is an American company that manufactures iPhones and many other devices, such as MacBook, iPad, iPod, AirPod, and AppleTV. The Cupertino giant tech company's first iPhone came out in 2007. Today, the latest device in the iPhone lineup is the iPhone 13 series. We expect the next models to be available in September or October 2022.
The iPhone 12 series is the fourteenth generation and the successor of the iPhone 11 lineup. The Apple iPhone 12 launched with tons of amazing features and specifications. For instance, this device came with the 5nm Apple A14 Bionic processor. It also launched with a 6.1-inch OLED display and a dual-camera setup.
Why should you download the iPhone 12 manual for free?
Whether you just bought your iPhone 12/iPhone 12 Mini or you have been using it for a while, one thing you certainly need is the device's manual. If you don't already have one, you can check below to see exactly how you can get your iPhone 12 manual for free.
Don't get it twisted, there are several physical copies of the iPhone 12 on popular platforms, such as Amazon. These copies sell at a price range of $12 to $15. However, you need to understand that the Cupertino giant tech company also makes the user manuals available for free but in a digital format.
One benefit of going for the free digital user guides is that they are regularly updated. Sadly, this is not possible for the physical copies.
Here's how to get iPhone 12, Mini manual pdf
Step 1: Use this link
The first step to downloading the manual for iPhone 12 Pro Max, iPhone 12, or iPhone 12 Mini, requires you to use this updated free iPhone manual link. This link includes the manual guides for Mac, iPhone, and iPad.
Step 2: Click on "Get"
After tapping the link above, select the iPhone manual and click "Get." Most times, this step will ask you to enter your Apple ID and password.
Step 3: Choose "Read"
After inputting your Apple ID and password, tap Get and wait for the iPhone 12 manual to download on your iOS device. Once the download is successful, tap on "Read."
On other devices, you can also get the official free version of the iPhone manual by checking here. On the page, you'll see a search box. Enter "iPhone 12" and you'll see the available guides for your device. Alternatively, you can skip the search box and use the table of content, which is right below the screen. You can also check for the iPhone user guide for seniors on iPhone12manual.
Apart from this, if you want to know about best Magsafe Power Bank available for iPhone then please visit our Technology category