Last Updated on January 16, 2023 by Faiza Murtaza
Yeonjun
is a member of TXT which is an iconic boy group in the 4th K-Pop generation. Having many talents, his soft heart also makes Yeonjun a much-loved person.
Only two years into his debut, Yeonjun tried many things and showed that he could. Even outside the music industry, he got a taste of acting. Have you met Yeonjun yet? Come on, take a peek at TXT's Yeonjun full bio and profile as follows.
Profile
Name: Choi Yeonjun
Birthday: September 13, 1999
Place of birth: Seoul, South Kore
Zodiac: Virgo
Position: –
Height: 182 cm
Weight: 62 kg
Agency: Big Hit Entertainment
1. Known as Big Hit's legendary trainee, Yeonjun was the first to be reported to have debuted in the TXT Group
Yeonjun's career journey to becoming an idol who has received various nicknames to enter a drama requires a process. At the age of 9, he spent 2 years in middle and high school in California, then returned to Korea to become a trainee at Cube Entertainment.
However, Yeonjun chose to change agencies and entered Big Hit as a trainee. In various fields of training, He mastered all and even ranked first. This is what makes him a legendary Big Hit trainee. Yeonjun finally debuted with TXT on March 4, 2019, and became the first member who was rumored to be introduced to debut.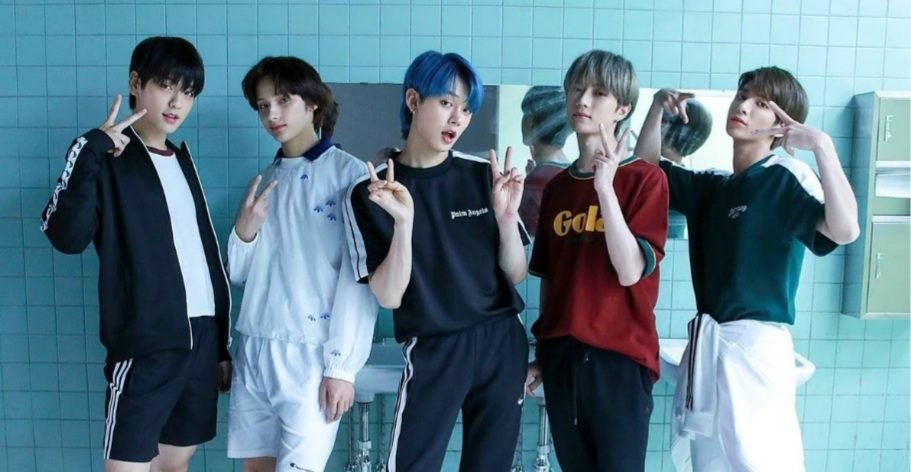 This hardworking idol does not stop trying until his name is known. Yeonjun was chosen as Artist of The Month at Studio Choom and modeled for New York Fashion magazine in February 2021.
Yeonjun has had a passion for rap since he was a trainee. After two years of debut, he finally got a golden opportunity to participate in the rap part of the b-sidetrack of the album ENHYPEN. He showed his rap skills from the song Blockbuster with his juniors. The result received a harvest of praise!
2. Not only rap, but Yeonjun is also an all-rounder and has produced works
Participated in writing lyrics for the song LOSER=LOVER in the rap section released in 2021
Collaborated with ENHYPEN on Blockbuster songs as a writer and rapper
Performed with the remix of Watermelon Sugar and Yeonjun's choreography BLOW
Made a cameo in the drama Live On (JTBC / 2020) as Kim Jin Woo
3. Yeonjun achieved various achievements even as a trainee
 He took first place in the vocal, rap, and dance tests during training
Chosen as Artist of The Month Studio Choom in June 2021
Was a background dancer for V (BTS) when performing the song Singularity
Performed at the 2014 Melon Music Awards with San E and Raina A
Yeonjun's self-introduction video was viewed 1 million times in 24 hours before the debut
His name immediately became the most discussed topic in the first 10 minutes when he was introduced
4. More and more known, Yeonjun is given a nickname by fans
Here are some nicknames attached to Yeonjun:
• 4th gen It Boy
• Legendary trainees
• All-rounders
• Next genius idol
5. Yeonjun is good at everything from music to sports, here are some interesting facts
He auditioned with BTS' song, Boy In Luv.
 He is a popular student at his school.
Been a ramen brand ad star.
Yeonjun's favorite fruits are apples and bananas.
He is the oldest member of TXT.
 He admits that he has friendships outside of TXT, namely with Stray Kids' Felix and ATEEZ's Wooyoung.
Sources for idol profiles; Kprofiles and www.kpoplove.net
Apart from this, if you are interested to know about "Keanu Reeves" then visit our Entertainment Category