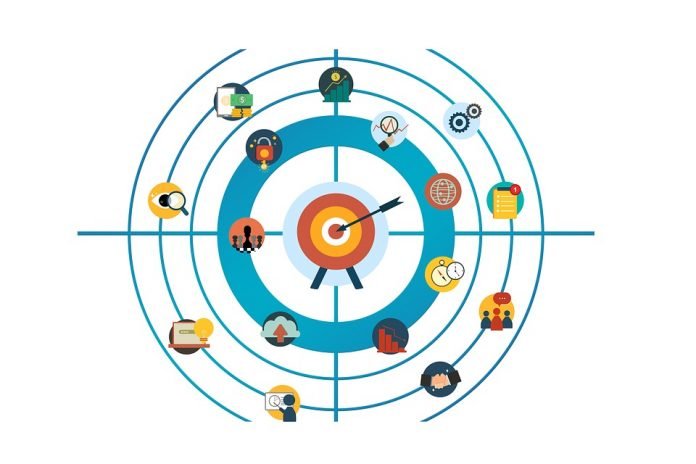 Last Updated on August 20, 2022 by
"Your Brand is what other people say about you when you are not in the room" , says Jeff Bezos.
To gain success, you must make certain improvements in your business. It requires dedication and efforts to 'BRAND YOUR BUSINESS'
Branding your business basically refers to creating an unique and remarkable image in the marketplace by generating awareness of your brand with help of certain strategies and campaigns.
Here are 10 tips listed by Designhill, which can assist you in reaching your goal of converting your business into a brand.
Understand Business's Purpose-  What is the point of building strategies and campaigns to brand your business, if you do not yourself understand your business. 
Successful brands all over the globe such as Amazon, Nike, Chanel, Apple or Mercedes have a powerful purpose and thus a powerful brand recognition.
You need to distinguish yourselves from other rivalry brands. You can use the concept of Golden Circle in starting to identify the purpose behind your Brand.
Golden Circle focuses on three things- Identify What, How and Why in your business.
Identify your Target Audience- It is certainly crucial to understand your potential customers. The needs and demands of the target customers can provide you amazing clues to which path to follow to achieve success.
You can even create a persona to understand your customers more deeply and efficiently. Persona refers to a representation of characteristics and values of your potential customers.
These representations help you to get an insight on problems and challenges faced by customers. That is the point where you dive in and solve their problems.
Social Media is the key – People spend a lot of time online lately on various social media platforms such as Facebook, Instagram or Twitter. So why not use these platforms to spread a word about your business and earn customers?
With help of personas, you can figure out your target audience and also what social media platform they might be using frequently.
Post about your business' services or products and also its values on different social media regularly. It helps in getting people know about your business values and helps in brand recognition.
Start a Blog- Along with social media, blogs are also so popular these days. You can earn people's attention by posting useful and related content on websites. Blogging does not require much money but it requires you to put time in it for effective results.
It attracts visitors and a powerful blog can even convert them into ideal customers. By using certain techniques and you can also use marketing platforms like Webtrends to promote your services, you can reach out to qualified customers. SEO optimization can direct people to your blog increasing viewers.
You need to maintain consistent posting on blogs with fresh and related content. The content you post can also earn social media followers and more customers.
Make customers service as your priority- If you wish to run a successful and reputed business, you need customers that trust and believe you.
So, focussing on your customers needs can help you brand your business more effectively.
Your potential customers tell more people about your business and those people are referred to as Earned Media. Brand basically earns more with help of earned media from potential customers.
Thus, ultimately, brand recognition also increases by focussing on your customers.
Co Branding – It is an amazing opportunity to build your audience with the help of other more powerful brands.
Co Branding with a brand that is stronger than yours can help you to gain their customers as well.
Collaboration with a related brand helps both the brands to gain profit. This provides a broader audience and wider reach.
There are few things you must keep in mind in such situation. First, figure out if building partnership with other brand is necessary and useful or not. Next, your audience must trust the co brand, otherwise you might lose them. Furthermore, co branding must benefit your brand, cobrand as well as customers.
Teach Values- You can conduct webinars or masterclasses to teach various important lessons on the skills which your company is relevant with.
Providing such lessons for free can attract more people.
This results in spreading knowledge about your company. Also, people learn about the values of your Brand and thus, there is a rise in the number of potential customers of your brand. People get attracted to your brand eventually in this manner.
Develop Voice of your Brand – Brand voice is basically how to communicate with your customers and how they react to you. It depends on various factors such as your business mission, industry and your customers.
There can be numerous brand voices. You need to figure out what matches your business the most and also resembles your brand values.
Brand voice must be consistent whether it is social media or any other platform. This helps in building a clear vision of your brand in people's minds.
Create a custom logo design – One of the most important steps in building your brand is creating a custom logo design. It is the face of the brand and lets companies' values to display in front of people beautifully.
Custom logo design of your business must be clear and relevant to the brand's value.
Logo design should be timeless, memorable and simple.
These three factors incorporated in your custom logo design can help to build brand recognition and trust amongst people.
Focus on qualities and benefits- You must be aware of key qualities of your business and let other people know them as well.
Focus on offering something useful and something which no one else offers. This can help your brand to grow. Outline the major qualities and brand offers to the audience.
Like said earlier, offer something that no one else offers. In addition to this, services that you offer should either solve a problem or make a task easy. In such a manner, you can really gain worldwide success and recognition.
Read more: The Employee of the Month Checklist: Importance and Criteria