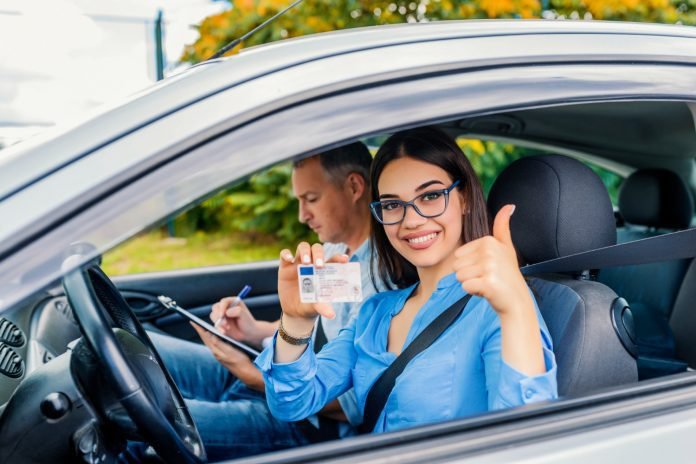 Learning to drive is not easy. You will need to find a qualified driving instructor.
Finding a driving instructor that suits your learning style and needs is one of the most difficult aspects of learning how to drive. These 11 tips will help you find a great driving instructor, make you safer and will help you get your driver's license faster.
Driving lessons with a professional instructor will make you a safer and more confident driver. There are many driving instructors available in your area, so how do you choose the right one?
Information about the vehicle used by the instructor
Choose a vehicle
You can choose whether you want to learn in a manual transmission or an automatic transmission vehicle. Some people may feel more at ease in a particular vehicle type. For example, some prefer learning in small vehicles like hatchbacks.
Vehicle safety
Driving instructors who use modern dual-control vehicles are safer. They also score well on Australasian New Car Assessment Program safety tests. It is worth checking the ANCAP rating for your driving instructor's vehicle.
About the instructor
You need to be confident that your instructor will provide the necessary knowledge and skills to safely drive. You can feel more confident in your driving instructor by reviewing their profile before booking.
Working with Children Verified Check
You should look for accreditation that will prove that your child is in safe hands.
Meet your learning goals
You can be learning to drive for the first time, refreshing your skills, or converting your international license. Make sure your instructor is available to assist you with any of your needs.
Instructional experience
A driving instructor with experience can tailor lessons to your learning style. An experienced instructor can also offer better advice about the best techniques to help you learn to drive.
Driving instructor techniques
To ensure road safety, driving instructors must incorporate defensive driving techniques into their lessons. Driving instructors should have a lot of experience with students on the roads. This will allow them to anticipate and share their knowledge about potential hazards. You can be sure you are given the best tools for safety on the roads by choosing a qualified driving instructor.
Soft skills for driving instructor
Driving instructors must have the relevant qualifications before teaching students how to drive. They also need to meet high legal standards. They will also require:
Strong communication skills – A driving instructor can help you become a safer and more efficient driver.
Patience – A driving instructor can help you feel as confident and comfortable as possible while teaching you how to drive. High stress environments are not conductive to learning.
Spoken Languages
Sometimes, language barriers can make it difficult to learn how to drive. Driving instructors may be proficient in multiple languages so that you can learn in a language you understand.
Learner feedback and ratings
You may not need to be accredited to find a competent driving instructor. Driving schools might have additional information that can help you select a driving instructor.
Testimonials: These testimonials provide valuable feedback on former students' experiences with driving instructors. Testimonials are a great way to see the strengths and weaknesses of your driving instructor, as well as give insight into how you might learn from them.
Star-based rating systems for driving schools: Driving schools offer a star-based rating system to their drivers in order to highlight the average ratings from previous learners.