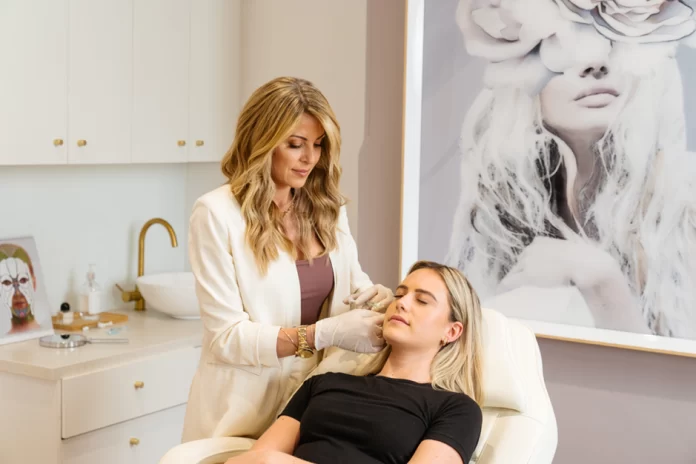 Last Updated on December 22, 2022 by
If you're feeling tired and jaded with life, your face and body will often reflect it! Changing your lifestyle, improving eating habits and implementing an exercise routine can do wonders for restoring your zest for life. But, if you're searching for ways to bring back a more radiant and natural look, invasive aesthetic treatments could be your answer.
Australians are discovering beauty treatments such as a PDO thread lift Perth aesthetic practitioners are using for enhancing facial appearance. Aesthetic clinics offer a range of treatments to help men and women who seek a youthful, more radiant face while still looking natural. Keep reading and discover how invasive aesthetic treatments can rejuvenate your skin without necessarily going the Botox route!
4 Minimally-Invasive Aesthetic Treatments for a radiant and natural look
1. PDO thread lifts
PDO thread lifts are used to rejuvenate sagging skin. This treatment lifts the skin with dissolvable sutures, tightening and thickening it while giving your face a younger, healthier look. It's a minimally invasive procedure, making it an appealing option if you don't want to go under the knife!
The threads are inserted into your skin's subdermal layer, promoting the production of collagen which is vital for a healthy look. Collagen not only tightens your skin but it plumps it up, giving that rejuvenated appearance often seen in younger people.
PDO threads are made from a material called Polydioxanone which is absorbed and dissolved into the body over a period of time. They support the skin while increasing the level of collagen synthesis. The tightening and thickening effect can last between six and 12 months with results being seen eight weeks after the treatment.
A topical anaesthetic prevents this procedure from being painful and any swelling or bruising will disappear after a few days. PDO thread lifts can be used to treat sagging facial skin on the cheeks, neck and jawline, forehead and brow as well as the nose to mouth lines. They can also help to rejuvenate skin on the buttocks, arms and abdomen.
2. Dermal fillers
Dermal fillers are used for facial aesthetic treatments and can instantly enhance the appearance of your cheeks, jawline, chin, mouth and lips. They are helpful to reduce wrinkles, improve facial contours and create volume, giving your face a radiant and natural look.
Made from a soft, injectable gel containing non-animal hyaluronic acid, dermal fillers are a long-lasting, tissue-friendly treatment for revitalising tired skin. After an initial consultation with your aesthetic practitioner, who will assess your skin condition and draw up a treatment plan, you can start with the procedure.
One treatment takes around 30 to 45 minutes and you'll see instant results that can last up to nine months. There are some risks associated with this type of skin injectable treatment and your aesthetic clinician will inform you of them. Side effects could include swelling, bruising, pain and lump formation but they do disappear after a few days.
Downtime is minimal with most people returning to work or other daily activities immediately. However, it's recommended to avoid excessive exercise until a day after the treatment.
3. Facial peels
Facial peels can improve skin imperfections while creating a youthful appearance with minimal invasion. The benefits of facial peels include:
No downtime
Visibly brighter skin
Improved skin texture
Lessens the appearance of fine lines and wrinkles
Minimises pores
Improves hyperpigmentation
Peels are made up of different chemicals and other ingredients and not all of them are suitable for sensitive skin. Speaking to a cosmetic treatment nurse will help you decide which facial peel is best for giving you radiant and natural skin.
4. LED therapy
Another form of invasive aesthetic treatments that assists with skin rejuvenation while reducing the appearance of wrinkles is LED therapy. While this may seem a bit like something out of a sci-fi movie it's not something new. It entails using light-emitting diodes for improving aging skin by releasing elastin fibres.
LED therapy is a safe and comfortable procedure that shows a marked difference in skin appearance after a nine-week period of daily treatments. Different colour lights are used to give the following results:
Green light:
Improves the overall appearance of your skin while reducing redness for a balanced and toned complexion.
Red light:
Enhances cellular activity while promoting a radiant and younger skin.
Blue light:
Kills bacteria, promoting acne healing.
Yellow light:
Increases collagen production, allowing the skin to heal naturally from within.
Near infrared light:
Regenerates, rejuvenates and repairs inflamed and aging skin by increasing white blood cell production.
LED therapy can be used in conjunction with other skin treatments or as a standalone method for giving you a youthful complexion.
Final thoughts
Deciding on the right cosmetic treatment should include having a full assessment with a licensed aesthetic practitioner who can advise on the best procedure for your skin type. Whether you choose lip filler Perth aesthetic clinics offer or one of the treatments mentioned in this article, you can rest assured you'll walk out looking and feeling radiant!
Apart from this, if you are interested to know about Inspiring Healthy Lifestyles then visit our Lifestyle category.